There are many things in life that we feel self-conscious or guilty about doing, even when they are not considered sinful or socially immoral. In line with this train of thought, one Twitter user created a thread about this topic that has been trending, with thousands of replies and retweets! So, in the spirit of Ramadan, let us share these Tweets that we're sure we can call relate to on one level or another.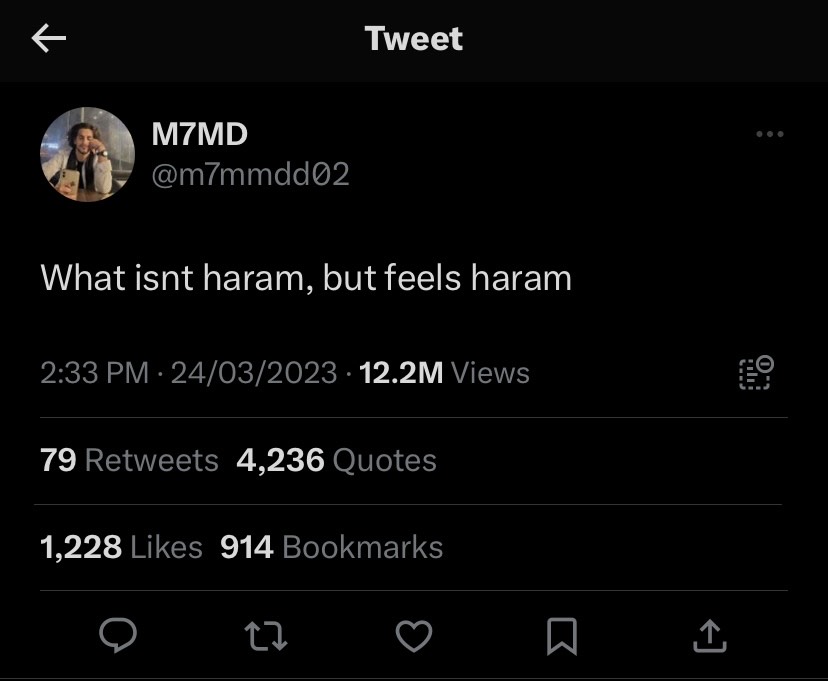 It all started when someone asked, "what isn't haram but feels haram?" Naturally, the hilarious replies came rushing in to answer the question!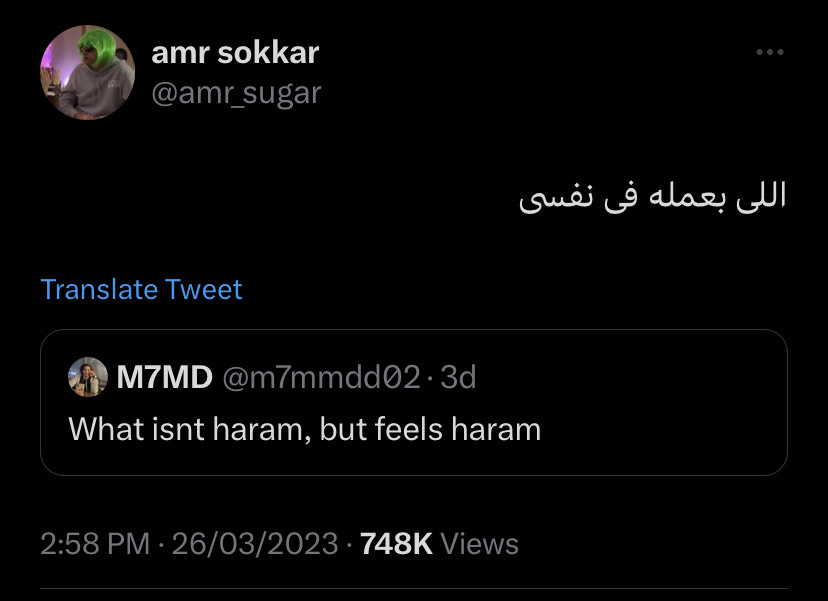 The most liked quoted Tweet was by the Egyptian Twitter figure and blogger Amr Sokkar, who stated that what he does to himself always feels haram! It is common for people to be extra hard on themselves and believe things to be worse than they are, but unfortunately, it's a default in human nature.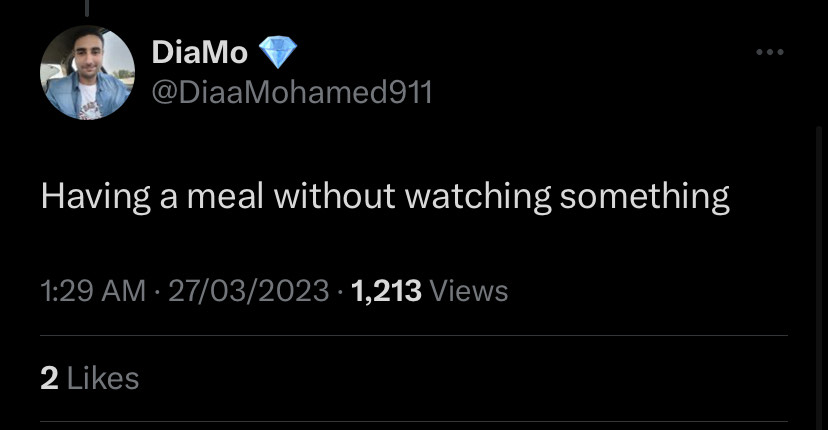 Someone else shared that eating a meal without simultaneously watching something amusing feels highly sinful to them. It is a ritual for many of us to watch things on our TVs or laptops with a good meal or snack in hand, and breaking that tradition definitely doesn't feel right!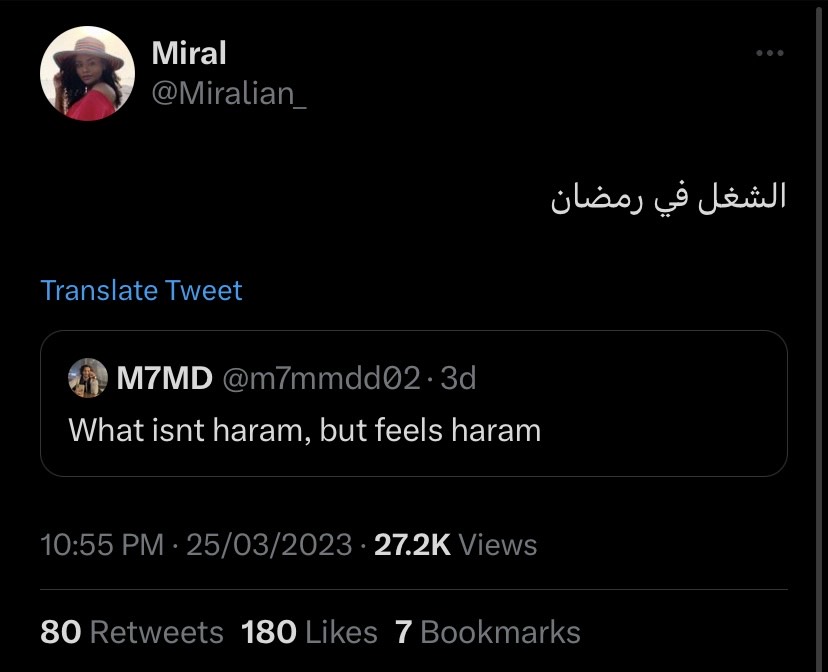 When it comes to working during Ramadan, something doesn't add up, and this is what this Twitter user talked about! The holy month comes with the urge to relax and work less, but sadly this is not how it really goes.
Students also have a hard time during Ramadan, trying to focus on studying and not watching all the thrilling Ramadan dramas and ads. Like employees, postponing tasks feels haram, and so does studying!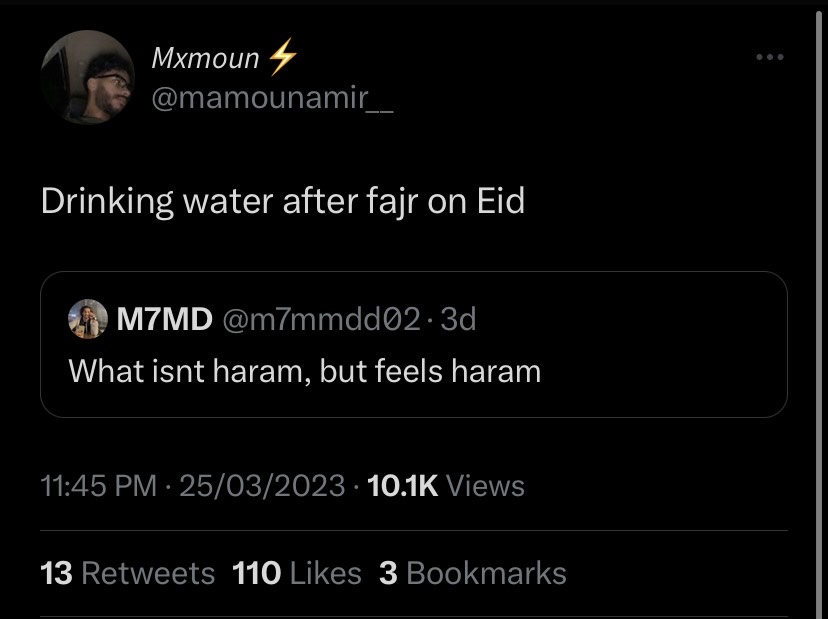 One of Egyptian's most common guilty pleasures is drinking water after Fajr on the first day of Eid Al Fitr. As much as it feels nice, we all get self-conscious about it, as if it is wrong!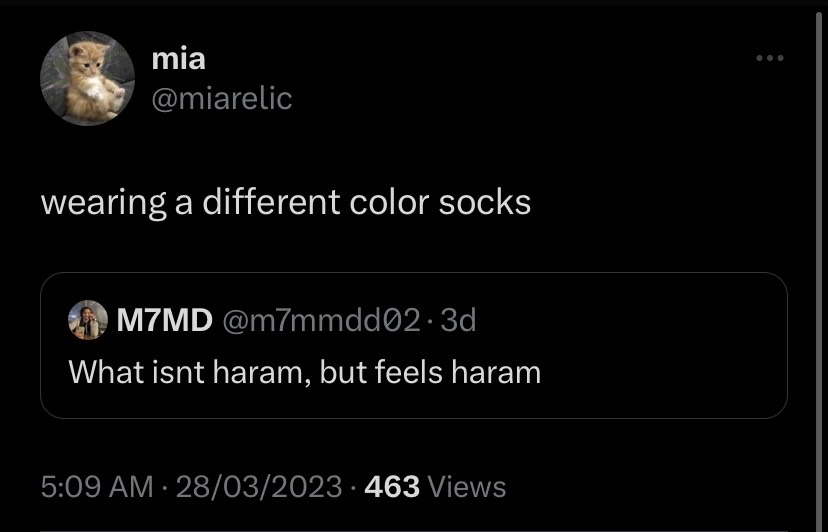 Last but not least, another relatable Tweet suggested that wearing an unmatched pair of socks never fails to feel off. While it may not be haram or socially inappropriate, it is considered a crime against fashion for many people! You can bet you'll get judgmental stares on the streets if your unpaired socks show, effectively messing with your head.