Recently, Egypt issued a new version of the 10 EGP bill, immediately causing everyone to go completely crazy over it! When the polymer bill was first released, some people had their doubts, even saying that it feels like Monopoly money. But it soon started to grow on them. With the new ten-pound bill looking unique in everybody's wallet, some Egyptians decided to collect them. Don't believe us? Check out the following Twitter thread!
So, an Egyptian Twitter user felt sad because he had to spend the new 10 EGP bill. He tweeted a meme from Dexter's Laboratory, with Dexter looking at a photo of a 10 EGP bill and saying, "I failed you"! And everyone started relating to his feeling of sadness in the replies.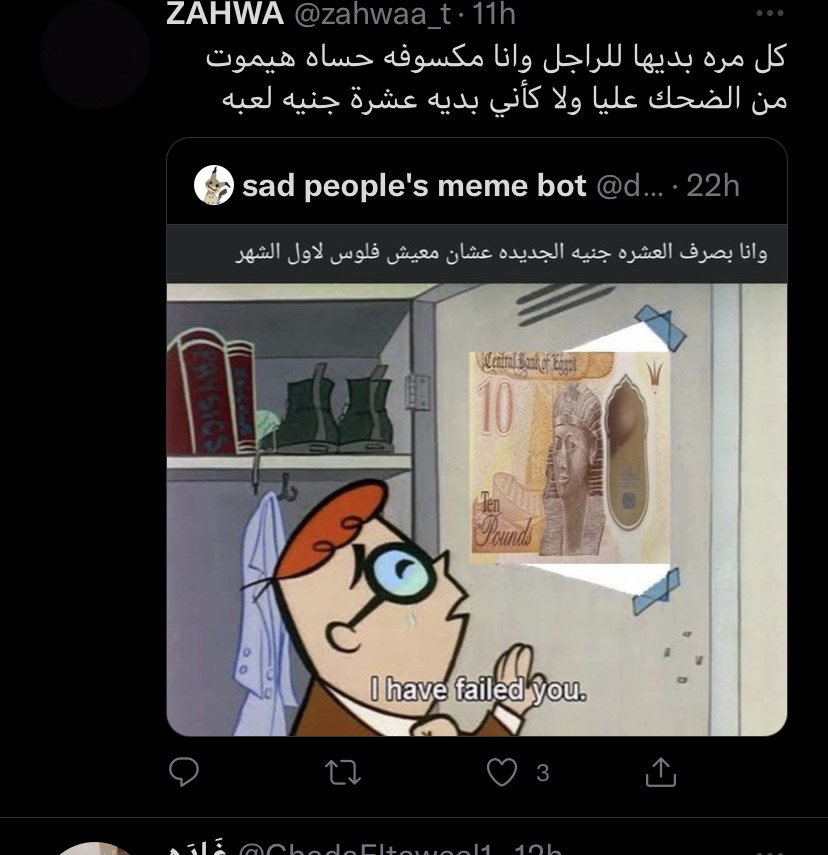 Someone else quote-retweeted that they feel embarrassed to spend the new bill because they feel like the receiver will laugh because it looks like cartoon money! Well, we understand, but thankfully, that's not the case anymore; people are now used to it.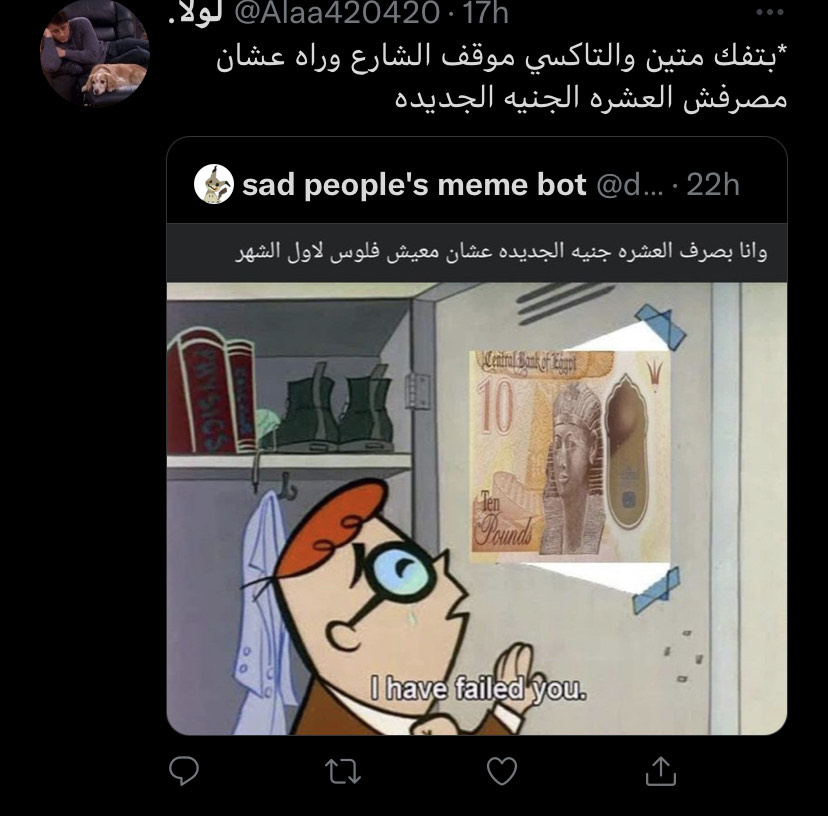 Another Egyptian tweeter said she once decided to pay a cab driver with 200 EGP and wait for the change rather than spending the new 10 EGP bill. That's true love right there, everyone!

On the other hand, someone replied that the Sphinx is depicted on the new 10 EGP bill with a photoshopped nose! That was an interesting detail to notice, and it got us all checking the bill to see if that was true. Because, seriously, why would you go out of your way to change the way a monument looks?