Ali Rabea is now the focus of a TikTok that has become popular on social media. The video was out of the ordinary compared to our typical Ali Rabea content, and it turned out to be an AI-edited video of Rabea looking dashing and exiting a luxury car. Even when everyone found out the video was faked, the jokes kept pouring in. Let's see how the X users felt about Ali Rabea's new AI look!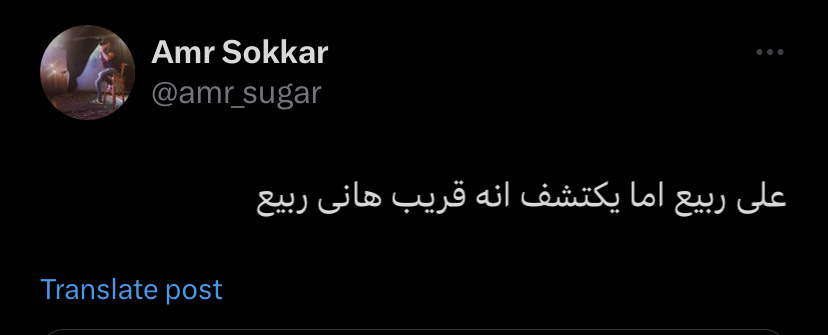 via X
The vast majority of responses pretend that this is, in fact, Ali Rabea. This X user claimed in the video's commentary that maybe Ali Rabea is really the long-lost brother of Hani Rabea, Egypt's most renowned hairdresser! It would explain the hair makeover if it were real!

Another Tweet plays with the actor's name by providing an English version of his surname. Indeed, the name Ali Spring seems more appropriate for this transformation.

According to this reply, the question is whether we should call Masrah Masr Masrah Egypt now! More AI-edited videos of the comedy theatre group are certainly required to determine the viability of the proposed name change!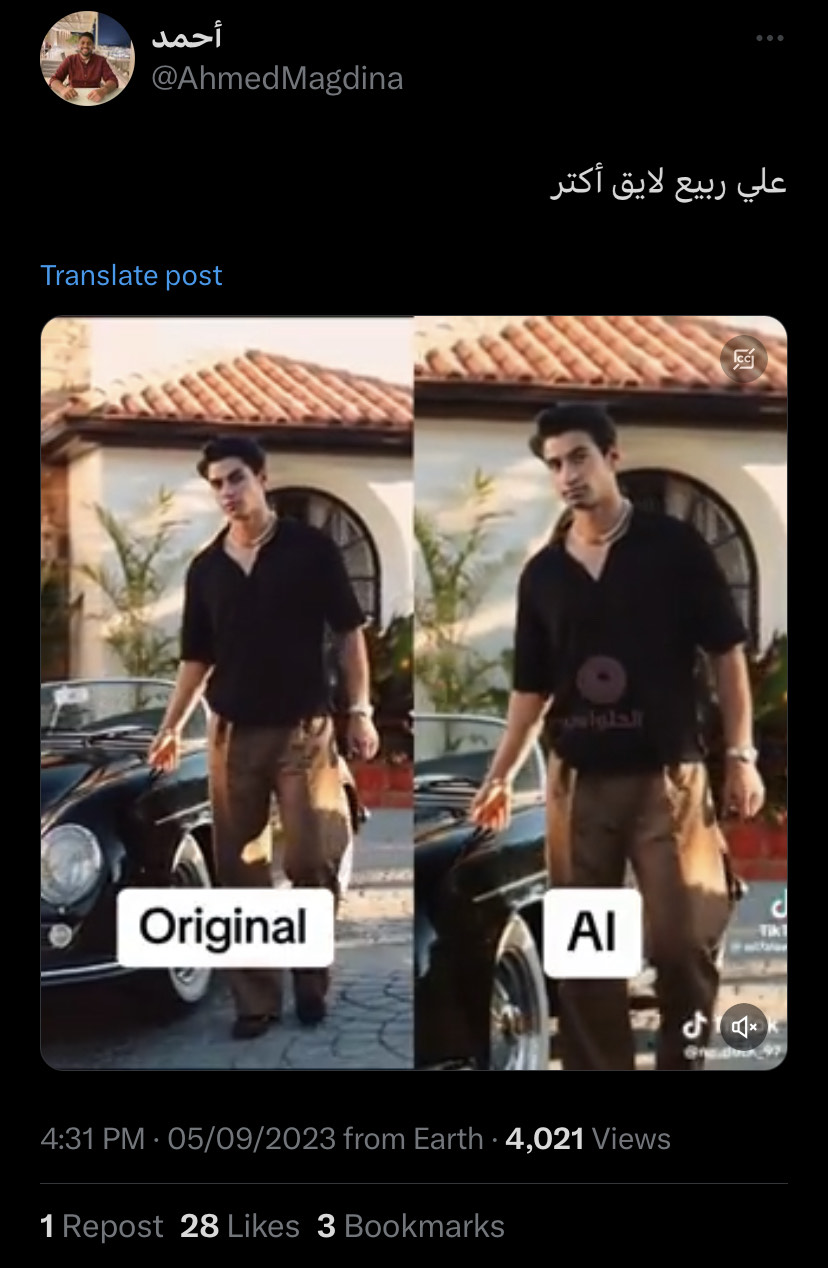 via X
Some diehard Ali Rabea fans posted the male model's original TikTok and commented that our beloved comic topped the original. The phrase "fake it until you make it" probably has a fresh meaning in the age of AI revisions!