Family gatherings are always tricky, with some relatives who haven't seen you in a while trying to learn everything about your life and future plans in the most uncomfortable ways possible. And with Ramadan just around the corner, we want to be prepared with generic topics that will not steer the conversation toward more personal comments and questions.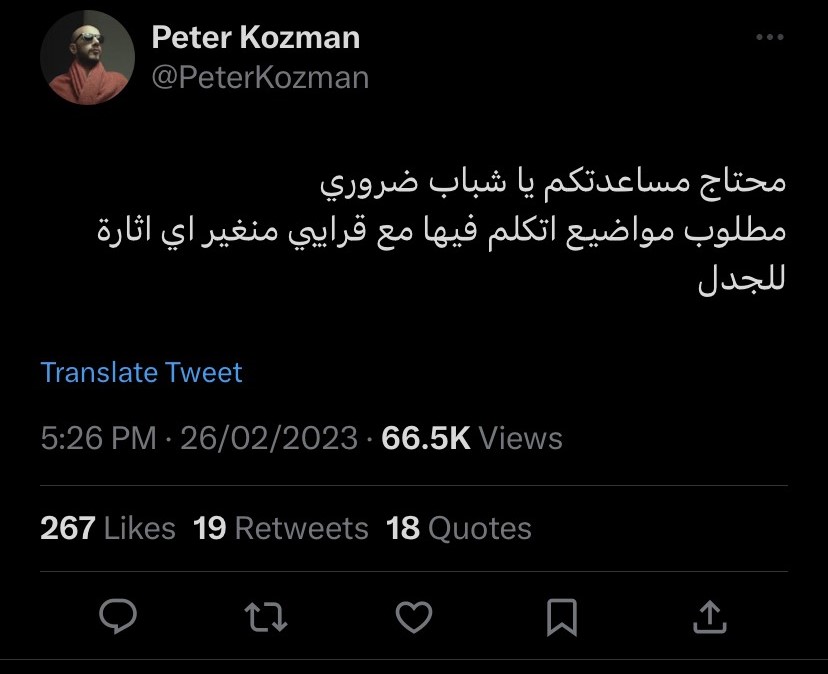 Well, blogger Peter Kozman shared the same struggle as all Egyptian young adults. So he tweeted about it, asking the public for uncontroversial topic ideas to help him at a family gathering. So let us share the replies with you so we can all try to apply them in our lives!
Many who replied had the same idea: to talk about the new and inflated prices of chicken breasts in particular! One kilogram of raw chicken breasts now costs over 200 EGP, driving us all crazy. Therefore, we think this topic is ideal because everyone could use a good venting session about how much they spend at the grocery store nowadays. At the same time, the subject will help you avoid being asked about your life; talk about a better win-win solution!

With several replies recommending favourite foods and the weather as possible safe topics, other users had jokes to share, and we know how well Egyptians are at making fun! In one reply, someone suggested we discuss the downfall of the Soviet Union. Well, that sounds too intense to talk about at a family gathering — or anywhere, for that matter!