Just a few years ago, many of us were hooked on Snapchat's filters, timely story streaks, and disappearing messages. However, after a while, most users of the social media platform lost interest and hardly ever use the app anymore. In response, the Snapchat team engaged in a rejuvenation programme and updates were made to reattract users. But many had mixed feelings about this and voiced that the renovated application had lost Snapchat's original style and was complicated to use. As we all know, Egyptians don't like complications! We would be more than okay with using the app with plain dog filters and funny view-once story streaks with friends.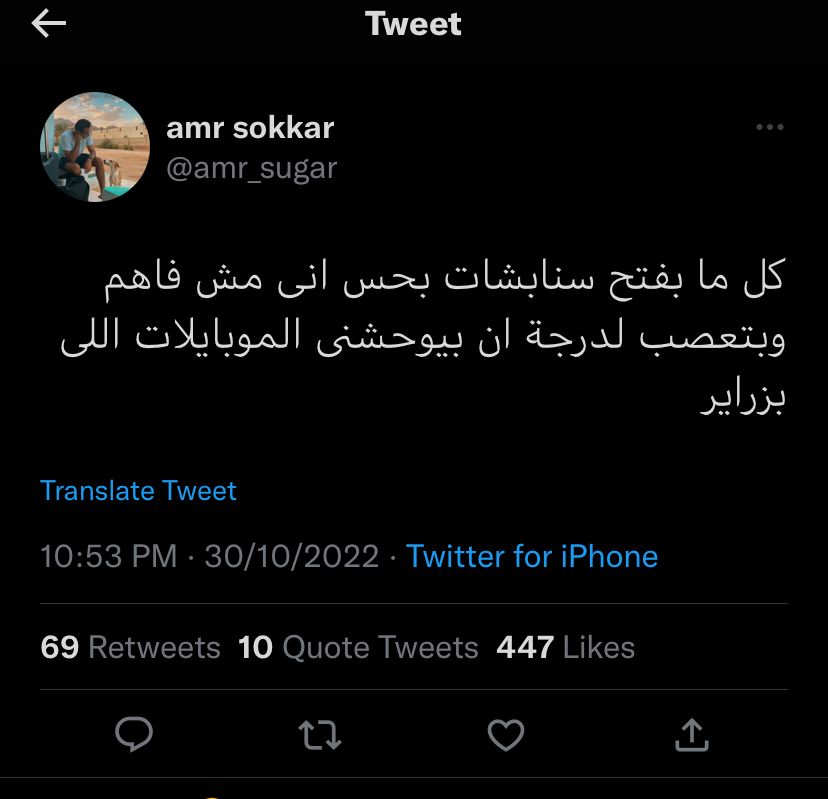 With that said, we noticed Twitter users shared the same feelings on Snapchat's amended reappearance. One tweeted that whenever he opens the app, he becomes overwhelmed and frustrated with the newer updates to the extent that he starts to miss the old Nokia cellphones! When did the social media app grow so complicated?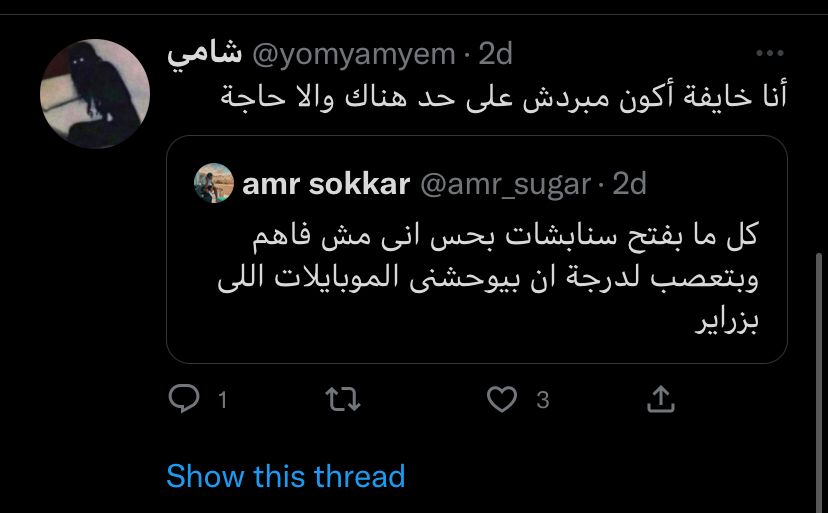 Another user quoted the Tweet and expressed worry about unintentionally ghosting friends on Snapchat; This fret comes following the revised app's automatic deletion of messages that are unread for a while—it's bound to happen that some notifications will slip our minds! Of course, we know this Twitter thread is nothing but satirical, but isn't a social media app meant to help improve and ease our social lives? Well, it seems anxiety is all it is bringing!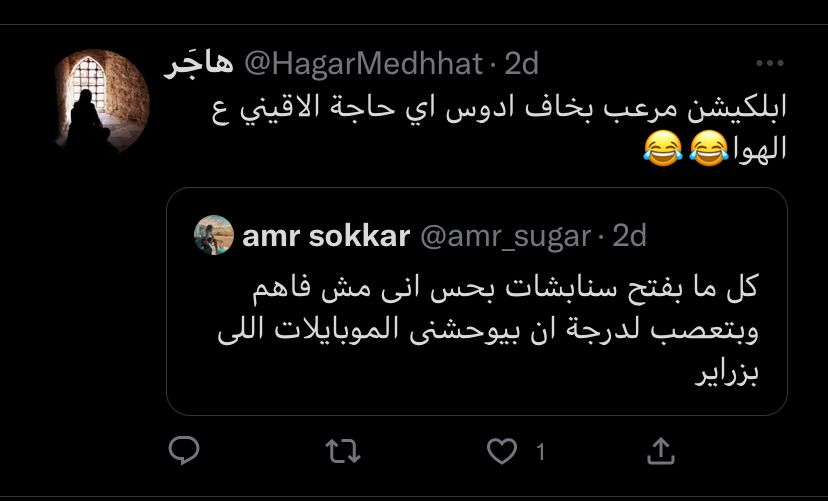 Another quote on the original Tweet mentioned that while they adore taking pictures through the app's filters, they now get nervous due to the nuisance of sharing options! Snapchat has made it almost too easy for one to mistakenly share a story publicly rather than privately with another user. How embarrassing would that be if it were to happen? We wouldn't want to find out!
But let's face it, all social media apps occasionally undergo some reforms that leave us confused until we get the hang of them. So, maybe we should all go easy on our nostalgic favourite application and give the platform a second chance. After all, nothing beats the fun of Snapchat's creative and flawless filters!