Everyone fantasises that they look super cool when they do something they are impeccably good at or wear something unique. They subconsciously start imagining how amazing they look to the people around them. However, one spontaneous picture taken by someone else can instantly shake the image we have in our heads! This doesn't change the fact that we enjoy ourselves doing or wearing something we love, regardless of how it may look on camera. Yet, it's funny to challenge the thoughts of our expectations against reality.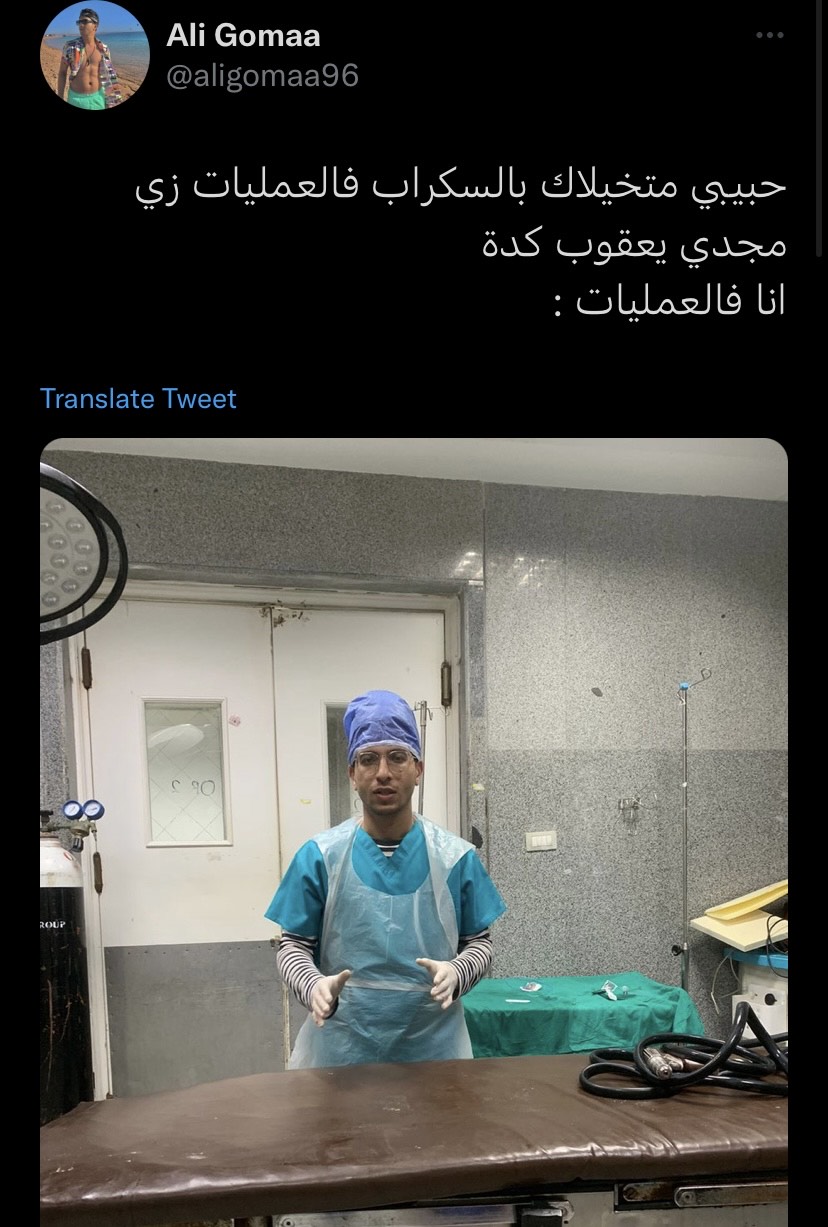 One user tweeted a picture of himself wearing surgical scrubs and shared a caption that evoked a lot of hilarious jokes. In addition, he tweeted a hypothetical scenario in which his partner imagines that he looks like the incredible Dr Professor Magdy Yacoub in the operating room, but one picture begs to differ.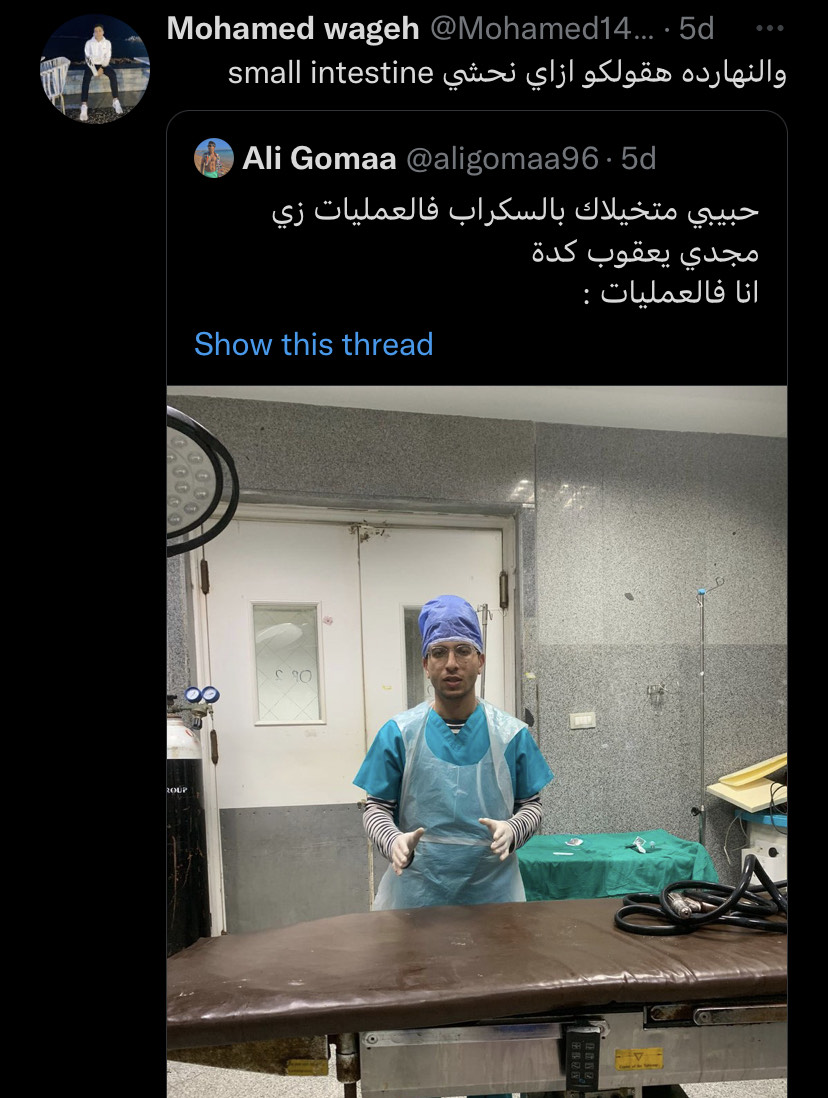 Hilariously, many repliers took to the original Tweet to share that the user looks more like a chef than a medical professional. Someone even quoted the tweet to jokingly suggest that the user is probably announcing the recipe for stuffing a small intestine, and it cracked us up!
Even the original Twitter user comically responded to himself with the famous quote of Egypt's beloved chef Sherbiny in which he is about to share the recipe an audience member has phoned to display on his cooking show. But, of course, we all use this quote whenever we are about to tell someone how to do something, don't we?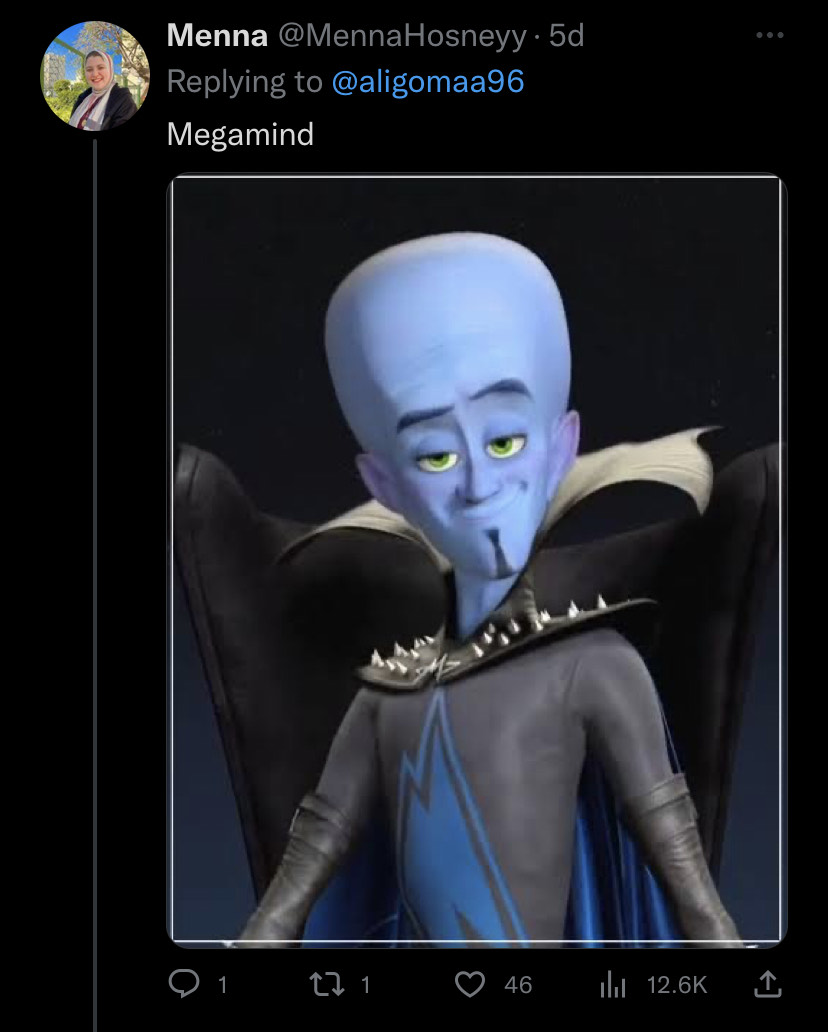 Someone else replied with a picture of the animated character Megamind, implying a resemblance! Although, to be fair, the Twitter user's head did look bigger than usual with the surgical hat on. Nonetheless, we are glad to see clever jokes like this in which we all make fun of ourselves and our high self-esteem!