Everyone compares Yasmin Sabri's physical appearance and fashion choices to Georgina Rodríguez. The Egyptian actress and the Spanish model look similar and give the same dress-to-impress vibes. It feels like Yasmin Sabri caught on to the trend set by Georgina a while back and has been actively trying to dress and pose like her.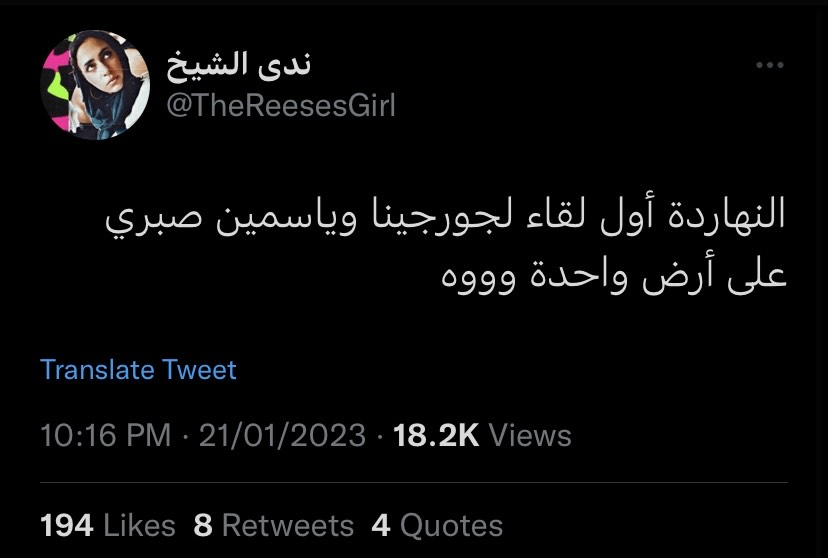 With that said, a Twitter user drew our attention to the fact that Georgina and Yasmin were both guests at Riyadh's Joy Awards. Although the two Instagram sensations weren't captured in a photo together, the thought of them being in the same place at once and walking on the same violet carpet blew our minds!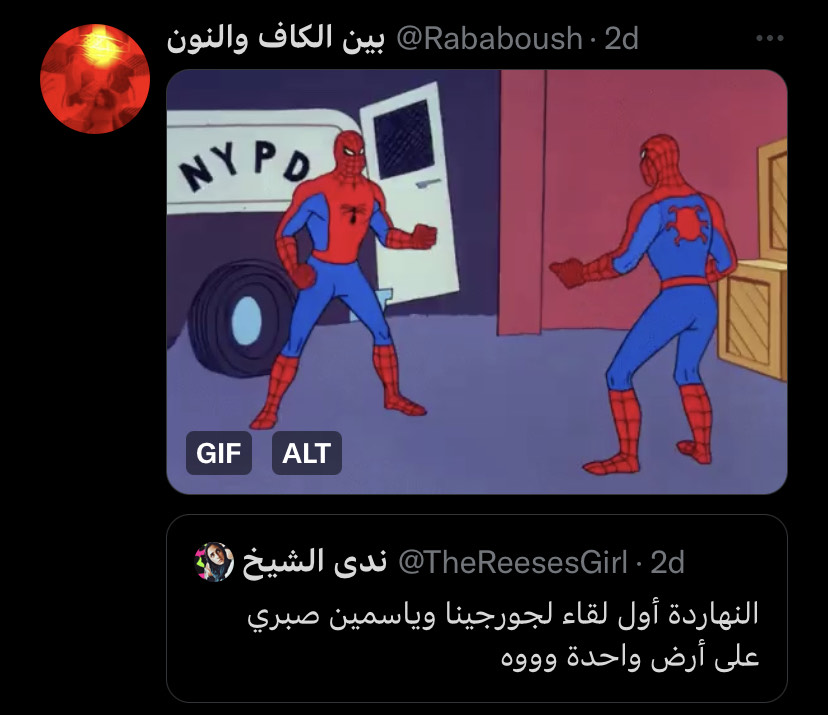 Someone hilariously quoted the tweet with a GIF of the famous Spiderman pointing at another Spiderman meme; we hope the two ladies saw each other and thought of how much their similarity is uncanny!
Another on-point Tweet said that the Gulf countries never fail to make our absurd dreams come true. With Qatar's hosting of the 2022 World Cup, CR7 playing for Saudi Arabia's Al-Nassr FC, and more unbelievable achievements, they are a sponsor of making our ahlam el-asr come to life!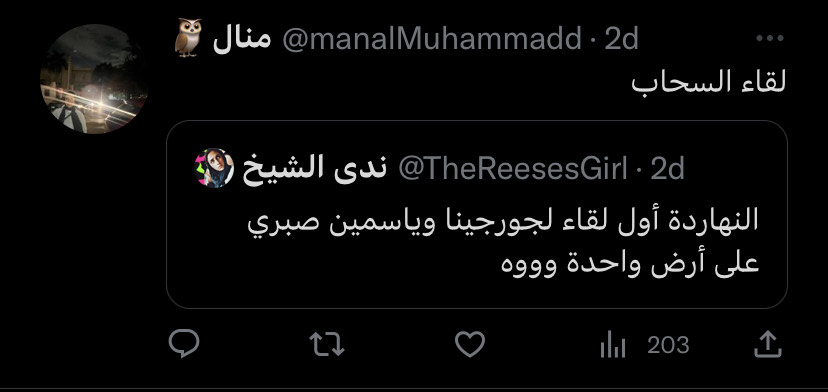 Someone else described the situation as a blue-sky meeting; we also think it's a spot-on description. In English, the term indicates business brainstorming ideas not grounded in reality. Yet in Arabic, laqaa' el-sahaab typically refers to extraordinarily great people unexpectedly coming or working together. Indeed, the phrase is an exaggerated thing to say about the matter, but that's why we thought it was so funny!