September is drawing to an end, and with it, the beginning of a new school year. Students in elementary school, middle school, high school, and college are now engaging in mental preparation for the studying that will be required of them as exams near. But first, let's take a break from everything and have a good laugh at the best back-to-school memes the Twitterverse has to offer!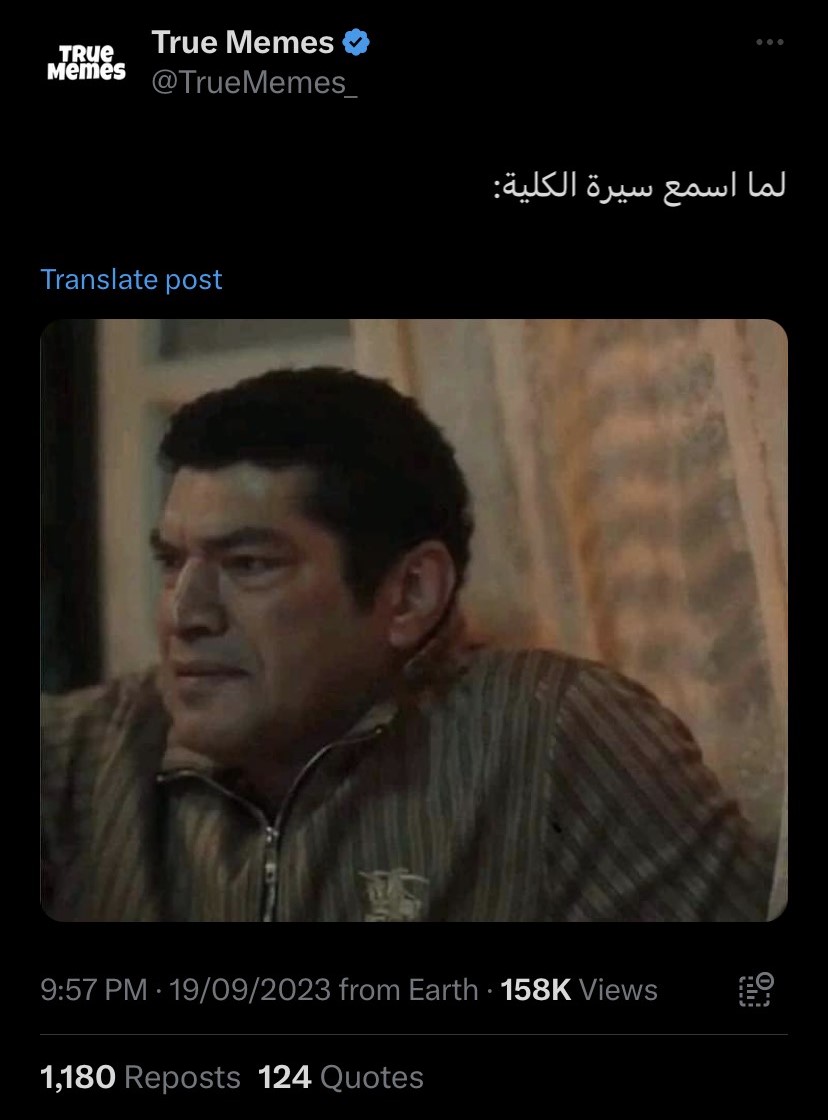 This picture shows one of the characters that our cherished Bassem Samra has created. He is a master of troubled facial expressions and fits perfectly for the post's caption, "When I think of college"!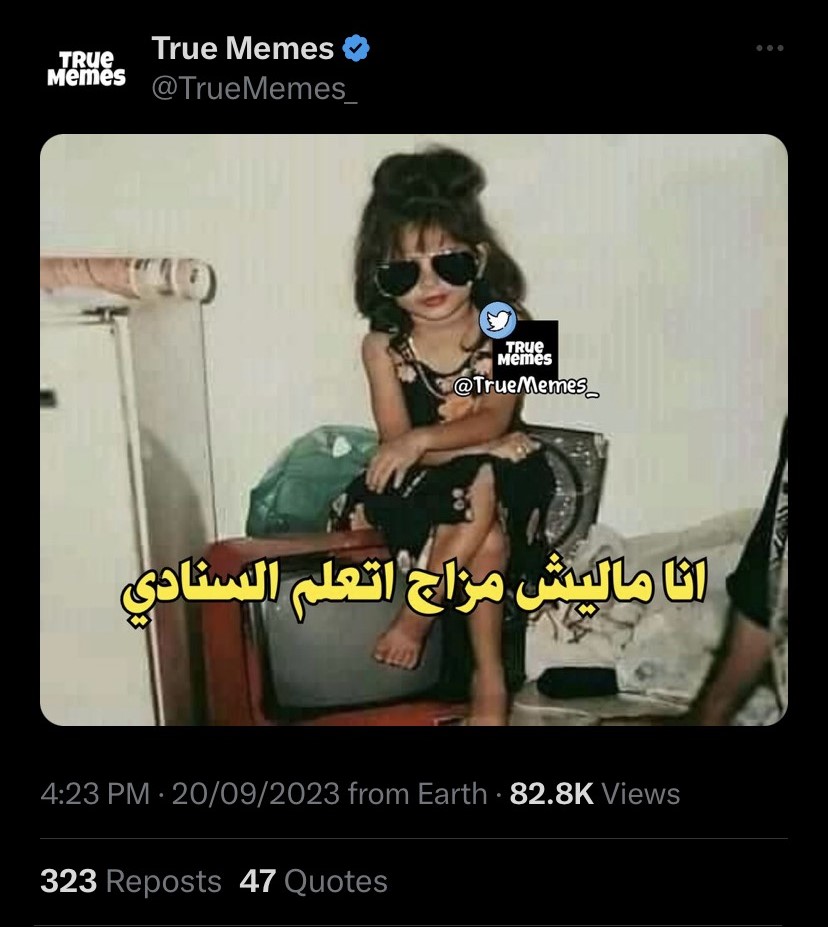 This image of a little girl wearing sunglasses has been circulating on the internet for many years, and the message now accompanies it reads, "I don't want education this year."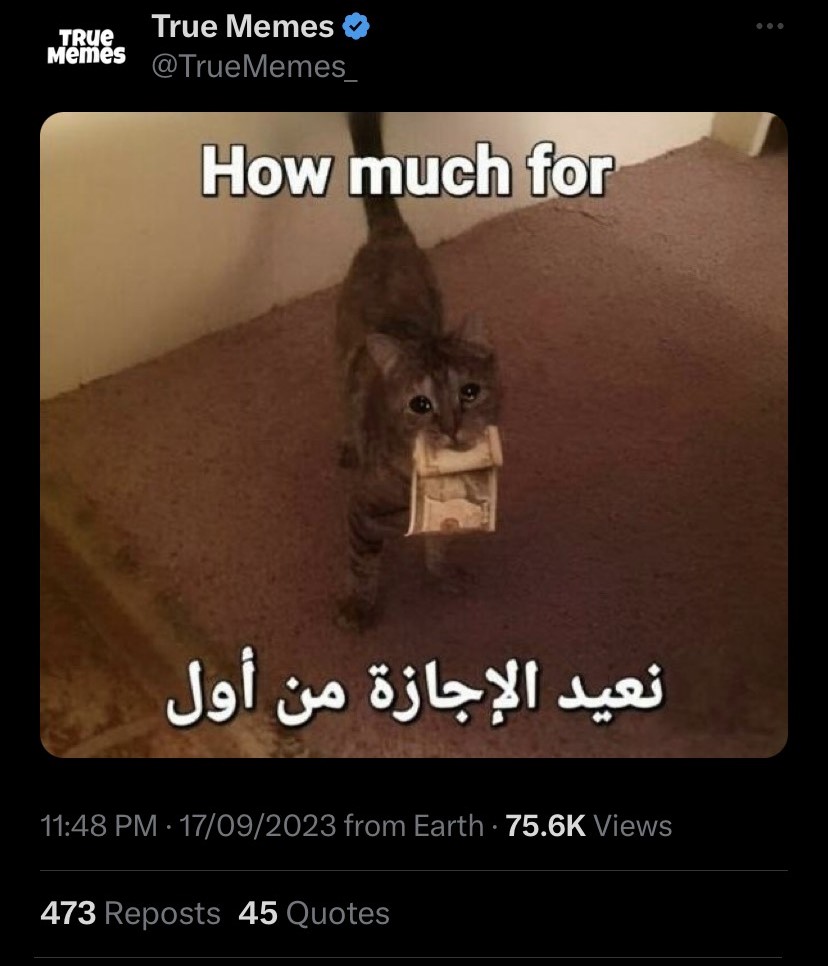 This miserable cat wishes the vacation could start all over again and is even willing to pay money for their wish to come true.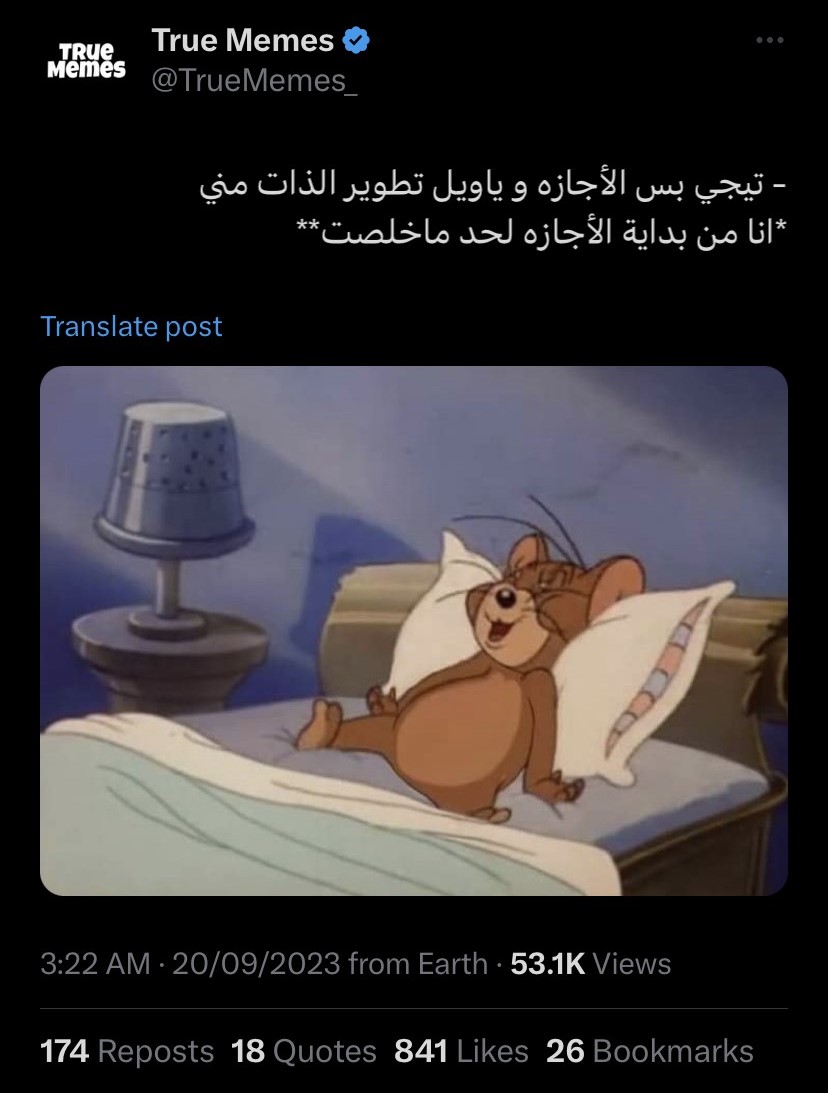 When this user reflected on their time off over the summer, they remember telling themselves they would be more productive. But according to this meme, they didn't keep their pledge!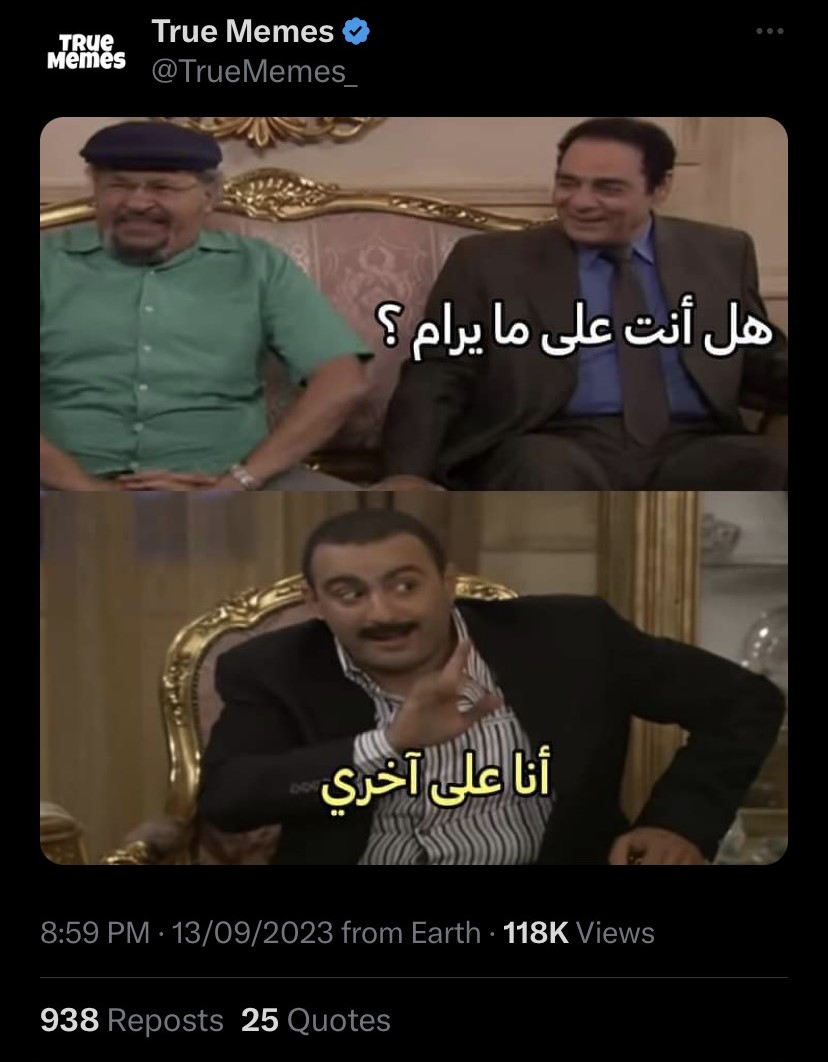 Now, at long last, here is the much-loved "Ana 3la Akhry" meme created by Ahmed El Sakka. Adapted to fit a variety of contexts, it is now a back-to-school meme!