As Egyptians, we tend to hear a lot about people who work in fields different from the ones they majored in. Typically, it's no surprise — but not when it comes to medical professionals! Not enough courses or short-period diplomas allow a person to become a certified doctor or surgeon without fully pledging to medical school.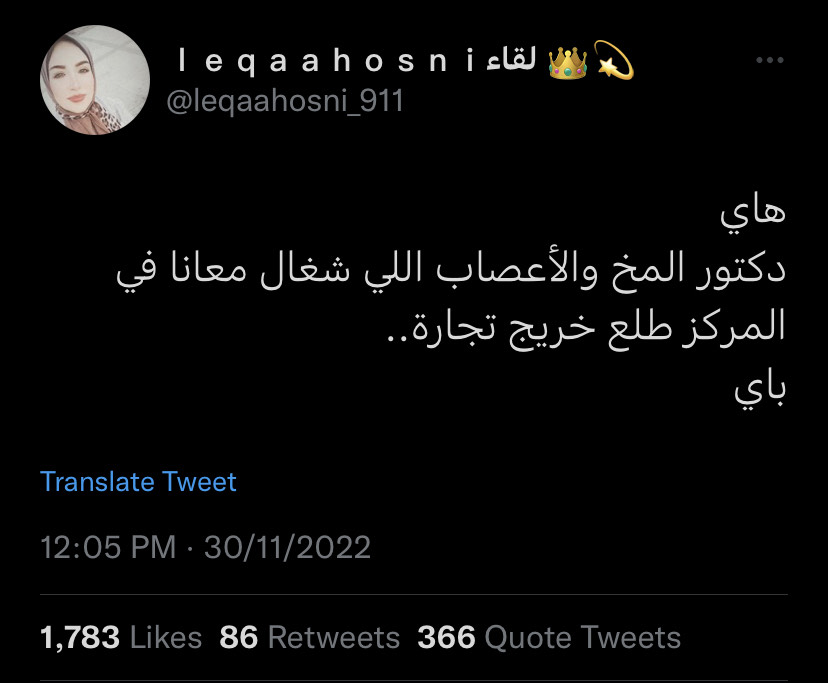 But, as scary as it sounds, one Twitter user shared a tweet about a trainee neurologist in a medical centre in Alexandria that turned out to be a Faculty of Commerce graduate. If this Tweet is based on factual reality, we most certainly hope that the fraud doctor was terminated, and we are only sharing the Tweet and replies for a comical sense.

The situation indeed calls for good jokes, which Egyptians are masters of. Someone replied to the Tweet jokingly that he majored in information technology and would like a position as a plastic surgeon at this medical centre.

Among the many jokes and concerns, one Twitter user replied cynically, hoping that the fraud doctor is at least an English Commerce graduate to be able to write medical reports and prescriptions in English!

Another replied to the Tweet that Alexandrian commerce graduates are good at pretty much everything and are the most suited to pull off such a stunt. Undoubtedly, The University of Alexandria provides unmatched academia, but we're still not convinced that their commerce students are qualified for the demanding neurologist position!