The Egyptian Ministry of Tourism and Antiquities just took virtual tourism to a whole new level. Over the weekend, the ministry, in collaboration with its partners from scientific and archaeological institutes, launched a new initiative with a series of virtual, guided video tours of museums and archaeological sites around the country. This comes as part of the ministry's efforts to enable people from all over the world to still enjoy the ancient Egyptian civilisation amidst the Coronavirus pandemic.
Under the slogan "Experience Egypt from Home. Stay Home. Stay Safe.", the ministry will be sharing a new tour every day at 7 pm on its official website and social media accounts (Facebook, Instagram, Twitter, and the Experience Egypt page).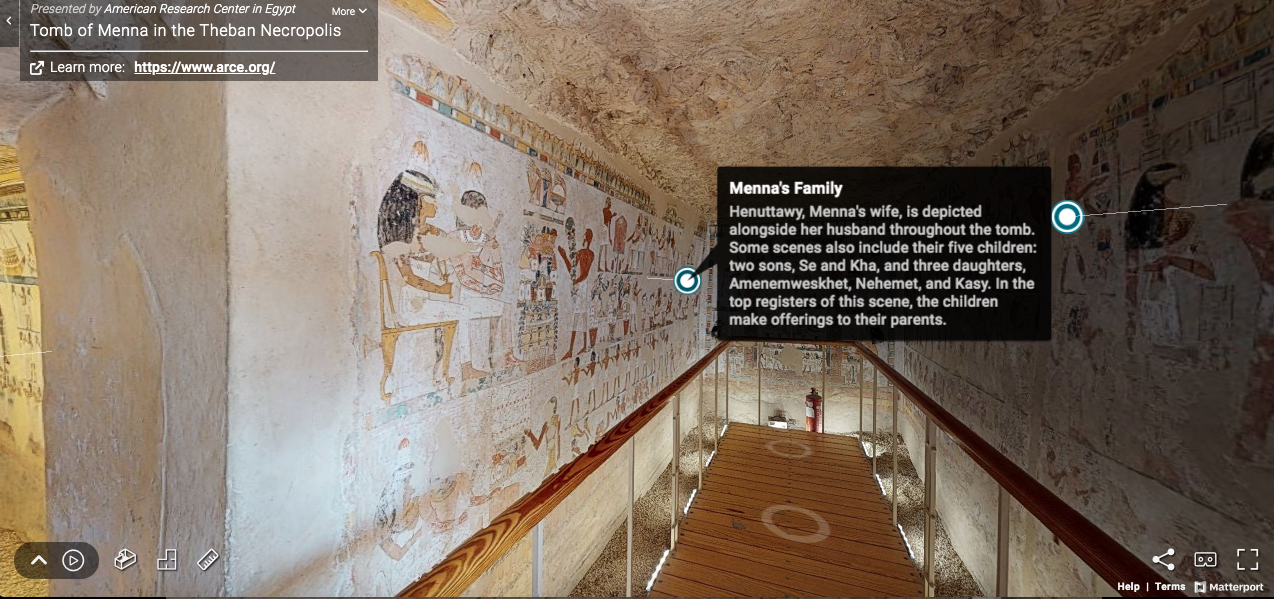 In cooperation with the American Research Center in Cairo (ARCE), the first tour, which was launched on Friday the 4th of April, explored the Menna Tomb in Theban Necropolis. Dating back to the 18th Dynasty, the tomb is considered one of the finest and most breathtaking tombs of the nobles on Luxor's West Bank. Not just that, but it's also considered the most visited and best-preserved from this dynasty.
Last night, in cooperation with The Giza Project and Harvard University, the second tour, exploring the tomb of Queen Meresankh III, was launched. The queen was the granddaughter of King Khufu, the builder of the Great Pyramid of Giza, and was believed to be the wife of either King Khafre or King Menkaure. The site features marvellous carved and painted scenes of the queen, the royal family, and even servants, artisans, and funerary priests. These works of art also reflect the luxurious items and belongings that were placed in the queen's tomb. Those include statues, jewellery, the black granite sarcophagus that was found in her burial chamber, and more.
Tonight, the virtual tour will be taking you to an iconic Coptic site, the Red Monastery in Sohag. Tomorrow's tour will be dedicated to the Mosque and Madrassa of Sultan Varquq in Al-Muiz, while Tuesday's tour will take you to the Ben Ezra Jewish Synagogue in Okd Cairo.