Yes, everyone, we're here to tell you about yet another phenomenal Shahid show. And if you miss this programme, you'll truly regret it!
In a 10-episode series, Wesh W Dahr stars the extraordinary pair that is Eyad Nasser and Riham Abdelghafour in a story wherein every member of the cast lives a secret double life. The show has an equally impressive force behind the scenes, as it's directed by Mariam Abu Ouf, while its script was written as a collaborative effort between Mariam Naoum, Ahmed Badawi, and Shadi Abdullah.
So, what is the show about?
Wesh W Dahr begins by showing us all there is to know about Gamal Farahat (Eyad Nassar) and his double life between Cairo and Tanta. At first, we see how he deals with his miserable life in Cairo and his tedious job as a pharmaceutical company labourer before he moves to Tanta to escape. As he moves governorates, Gamal comes upon a miracle: A bag full of money left on the road. He uses that money to start his own clinic (armed only with knowledge from a doctor he previously worked with) in Tanta to have a better life.
We also see the conservative Doha, a worker in a sweet factory who gets a job as a wedding bellydancer. Later, Doha and Gamal cross paths when she finds a job opportunity in his new clinic.
Both leads are clearly hiding major secrets caused by their dangerous double lives, but this rollercoaster of a story evolves until it takes us to plot points we never expected.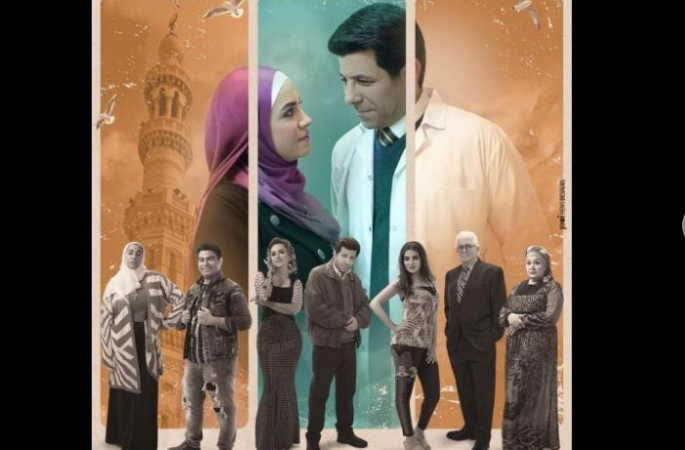 Time for our thoughts
Wesh W Dahr not only mesmerised us by its warmth and simplicity, but it also gave us wonderfully humane characters in Gamal and Doha. We also got a peek into their chaotic lives and circumstances, seeing how they met when fate led them to one another.
Speaking of that, we can't end this article without mentioning the insane chemistry between Riham Abdelghafour and Eyad Nassar and the natural beauty of Tanta. It all provides a refreshing reprieve from the oversaturated Cairene chaos shown in almost every TV show and movie.