Disney's Aladdin has lived on for years and will continue to do so. From a cartoon to an action-thriller remake to an Egyptian play with Ahmed Ezz landing the lead role. But who could play Princess Jasmine, in Alaa El-Din and the Genie, after Ruby turned down the role? Well, luckily, Tara Emad came to the rescue!
At first, Tara was nervous about the idea of treading the boards, considering she's never studied theatre or been on stage before. However, she pushed herself to go through with it, mainly because she was intrigued by the plot of the story and found herself enjoying the process from her first encounter with the stage.
We found out later that the producer and director of the play, Magdy El Hawary, initially had three stars in mind; Dina El Sherbiny, Reem Samy, and Tara Emad. Sherbiny apologised as she was busy filming a new movie with Karim Abdelaziz, and later, she'll be shooting the second part of the hit series, Zay El Shams. As for Samy, she turned the offer down for no apparent reason. Meanwhile, Tara was the most tenacious, besides being available, of course. Alongside Ezz and Emad, Mohamed Saad will be starring as the genie we all love.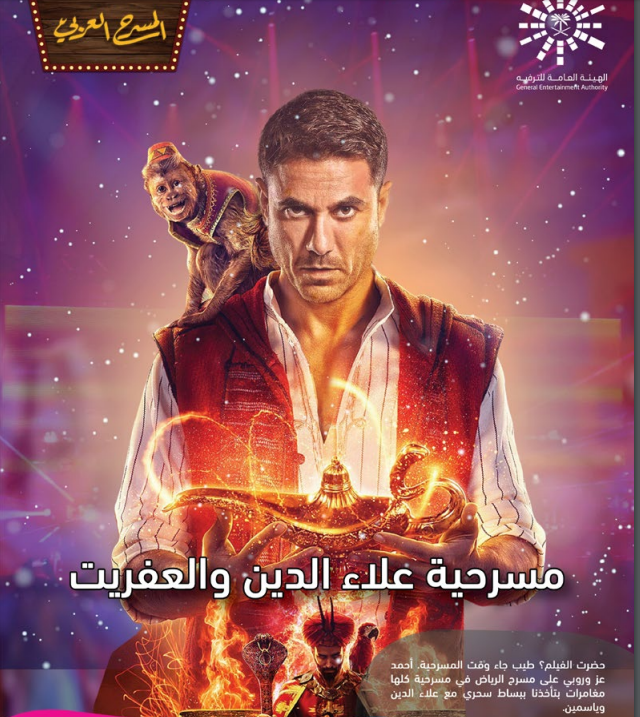 Hawary revealed that the budget for this production is enormous. And with his life-long expertise in the industry, we're sure that we're in safe hands and that the play will turn out to be a wonderful, world-class production piece.
Despite Tara's hesitance at the beginning, she realised later on that with a lot of practice and trials, it'll be just fine. Even though it's unfortunate that Ruby stepped out, we are excited to see what Tara has prepared for us!