Family intense drama, young adults' love conundrums, sleazy men's evil plans, and Khaled El Nabawy's charisma have made the late Osama Anwer Okasha story, Ra'geen Ya Hawa, a Ramadan must-watch. But, that being said, after 25 episodes, we are not really sure what the show is about.
There is no doubt that the TV series is well-cast and contains incredible performances, especially by the ladies, Anoushka, Wafaa Amer, and Nour. Additionally, the show's young cast members are close to perfection, as the talented Nour El Nabawy, the glamorous Salma Abo Dief, and social media sensation Cherif Hafiz have excelled in their roles.
The countless problems that the fathers, mothers, and grandparents of the Abu El Hana family have with their children and with each other is the true core of the plot. That being said, there isn't really much happening when it comes to narrative and plot twists.
And why can't help but wonder: Why?
Is The Show Slow-paced, Or Is It Just Becoming Boring?
The show is visually stunning, as can be seen in its amazing cast, breathtaking set designs, and the colourful wardrobe of each character (not to mention Baleegh's iconic coats!). However, the series is stale, not a slow-burn—it just feels like there's no narrative climax in sight! The repetitiveness of dialogue, situations, and even jokes is getting really boring, and it breaks our hearts to admit it.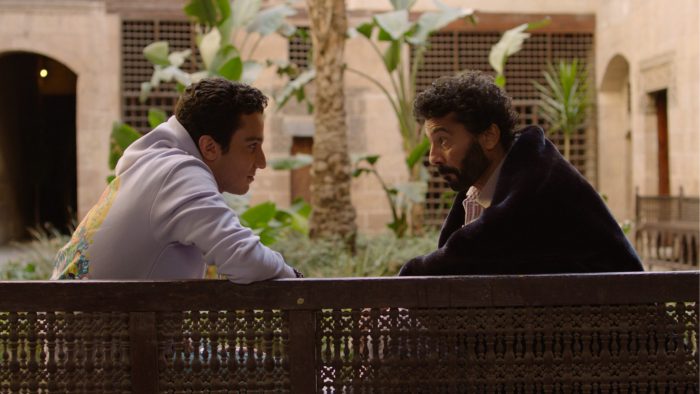 Ways The Show Could Have Been Better
Here's what we really needed: A real dig into Baleegh's past in Europe or the motivation behind his actions. After all, El Nabawy's charm can only achieve so much. In addition to that, a few jaw-dropping moments might have helped us become more hooked to the show. Sadly, the charismatic cast and humour aren't enough to save the day.
Also, we need to know where this show's story is going? Is there a point behind it all? Those are two essential questions the show needs to answer, which might be tricky considering it only has five episodes left!