Hey, quick question: Have you ever wondered how an Egyptian comedy-horror could work? Well, if you have, be glad you won't have to anymore as Shahid's new original show, El Beit Beity, is a comedy-horror starring Karim Mahmoud Abdelaziz and Mostafa Khater alongside a cast of other talented individuals.
The show follows a classic formula, as it takes place in a haunted palace and follows quarrels between a bunch of siblings over their inheritance. Sure, it might not seem like the most intriguing premise, but this show will make you laugh and give you shivers all at once. And, trust us, that's not an exaggeration!
Set to be ten episodes long, El Beit Beity releases new episodes every Thursday. Currently, only eight episodes are out, so make sure you catch up before the final two air.
What Is This Comedy-Horror About?
We begin El Beit Beity's story with Shawky (AKA Beeno), a man who lived all his life as an overgrown spoilt child, and see him receive his cursed inheritance, a majestic palace, from his late father.
Naturally, anyone in Beeno's position would think about either selling or moving into the palace. To his shock, though, neither option is possible as the palace is haunted by ghosts and other spirits that don't mean well. In fact, whenever someone tries to sell the place, all hell breaks loose!
Luckily, Beeno doesn't have to go through this spooky journey alone, as he meets Karakiri and starts a very unusual friendship that we won't spoil for you just yet.
With mysteries about the palace and the spirits quickly unravelling, El Beit Beity is only getting more exciting to watch!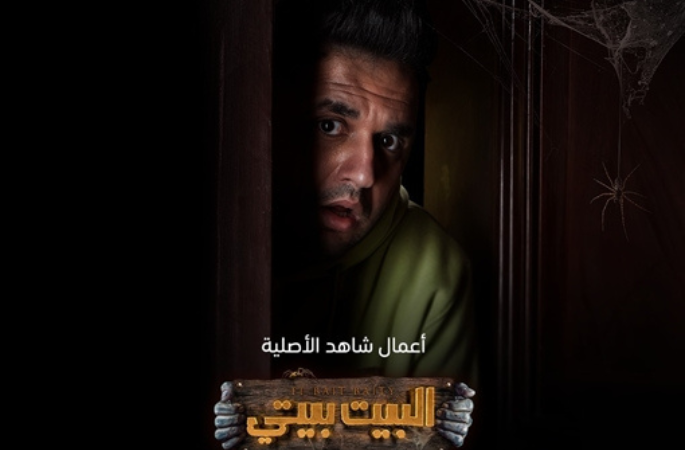 So, What Did We Think About It?
Here's the truth: We are absolutely obsessed with this programme! As we binge-watched the show, we couldn't help but notice its amazing cinematography, and we weren't even bothered with the CGI attempts.
El Beit Beity did its best in elevating the playing field in both comedy and horror genres in Egypt. And the best thing about this show is its actors, who sold the semi-cliché premise.
Obviously, we can't talk about the actors and not mention the fantastic natural chemistry between Karim Mahmoud Abdelaziz and Mostafa Khater! That pair simply soared, cracking us up and making us feel for them as they went through their palace adventures.