With the movie El Da'awa 'Aamma being directed by Wael Farag and starring actors Mohamed Abdelrahman, Asmaa Abulyazeid, and a returning-to-cinema Ahmed El Fishawy, it was no wonder that many people were waiting for its release.
And now that we've seen this action-comedy flick, we truly have no words that could do it justice. That doesn't mean we won't try to describe that experience, though. To us, the viewing experience was chaotic and messy…and there's more.
If you're intrigued and want to know what we thought of this movie, read our review now!
The Plot
The story of this movie is simple: Moataz (Mohamed Abdelrahman) lives with his mother (Sawsan Badr), who does everything she can for him to the point of him not contributing a single thing to their household. While his mother toils away, Moataz is always hanging out with his friends and living an aimless life, only stopping when his mother uses her 'Egyptian mom superpowers' to curse him with a 'da'awa' before leaving to perform 'Umra.
When his mother is away, the aimless slacker runs into Lido (Ahmed El Fishawy) and Hana (Asmaa Abulyazeid). They ask him for a 'favour' that inadvertently wraps him in their illegal, shady business. With all the criminal activity, the risk, and Moataz's curse, it's only natural that hijinks and a pretty insane adventure occur.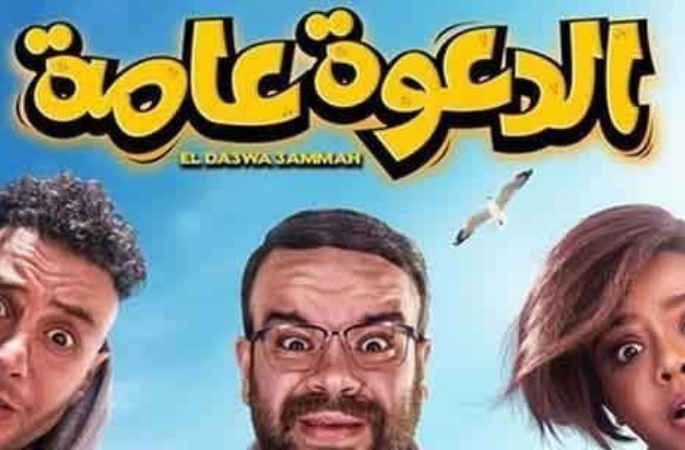 Our Review
Okay, here's the thing: We didn't really get what was so funny about this movie…which is a shame because it's a comedy. However, because of the interesting choice of 'humour', we didn't have the most enjoyable viewing experience and often found ourselves lost and confused.
However, we have to give it up for the visual effects crew because the CGI in El Da'awa 'Amma was one of the best we've seen in an Egyptian movie, which hints at a better future for the industry.
One thing we have to say is that this isn't the kind of performance that we've expected from star Ahmed El Fishawy, as he's been away on a rather long hiatus from the cinema. Also, we feel like the script could have been expanded upon slightly more.
We did really like Mohamed Abdelrahman's performance and think he has a bright future as a comedic lead, although the humour was still a little lacking.