Featured image via Official Bespoke
To all the fashion enthusiasts out there, brace yourselves because one of the world's favourite leather jacket labels is coming to Cairo for the first time ever! Yes, we're talking about Nour Hammour!
The luxury, ready-to-wear Parisienne label is having a trunk show at Zamalek's The Nook tomorrow, Friday the 17th of January, from 11 am to 10 pm. No need to travel to the capital of fashion or visit any of Nour Hammour's stockists worldwide; you have the chance to get your hands on the one-of-a-kind jacket of your dreams. So, make sure to arrive as early as possible; you don't want to miss the limited edition collection! 
Launched in 2013, the France-based brand was founded by US-born Syrian, Nour Hammour, and California native, Erin Conry Webb. Together, they design alluring garments that live on forever in the hearts of their wearers. The label's specialised in leather jackets, with a distinct inclination towards studs for embellishment, Nour Hammour's collection also boasts other options from party dresses to shearling coats.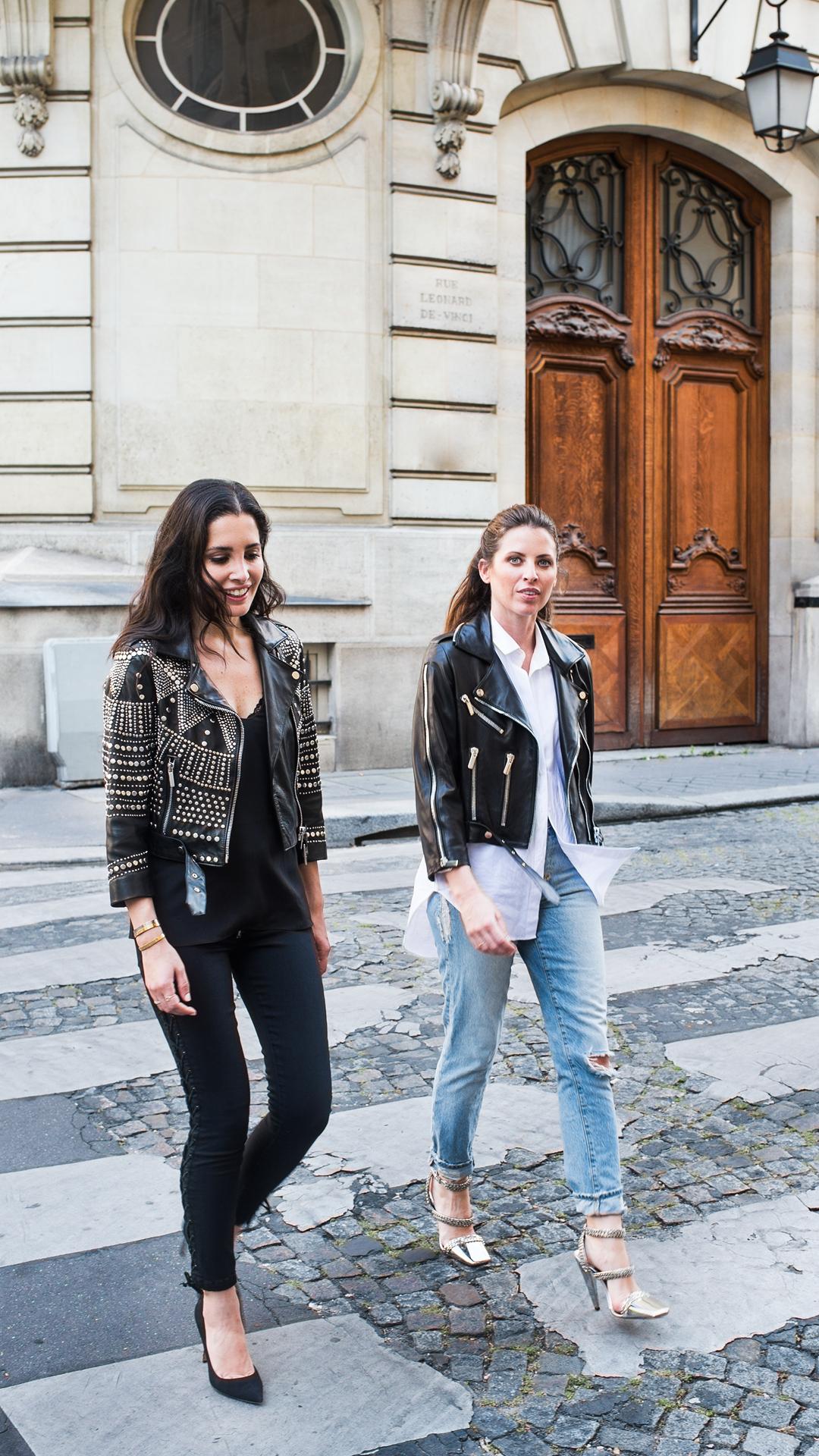 Via Harper's Bazaar Arabia
With glamorous style in one hand and sustainability being a core ethos in another, the brand is definitely a wardrobe must-have for all fashion lovers. So, if you happen to be free tomorrow, a morning stroll or coffee in Zamalek doesn't sound like a bad way to spend your weekend. You might as well go back home with something leather and gorgeous.
#TheGossip: Nour Hammour herself is going to be there for a meet and greet!