Famed Egyptologist and former minister of antiquities, Dr Zahi Hawass, just announced that one can now stay safe in Egyptian style by buying one of these face masks. Not only that, but whoever buys one will also be doing good and contributing to charity.
With every mask bought, another one will be donated to Heart to Heart International; a global humanitarian organisation that works on improving health and responding to the needs of disaster victims around the world. And aside from staying safe and making a donation, the cause also supports the independent artists who designed these masks.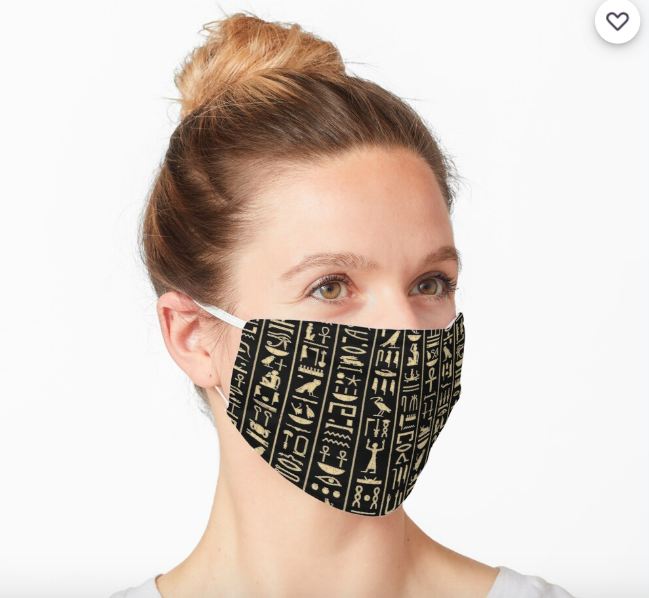 There are more than 20 designs available, and they're all inspired by ancient Egypt. Our favourite is the Black & Gold Hieroglyphics Mask. These masks are washable and are made of two layers of soft 100% brushed polyester. However, they're made for public use and not for medical environments. As for prices, they cost US$12.49, but if you buy four, they're US$ 9.99 each.
The masks, designed by Curtis Ryan Woodside Productions, are sold on Redbubble. If only they could be made available in Egypt!