One of the world's most popular interactive performances, produced by Cirque du Soleil Entertainment Group, is coming to Egypt for the first time. Ladies and Gentlemen, let us welcome, Blue Man Group.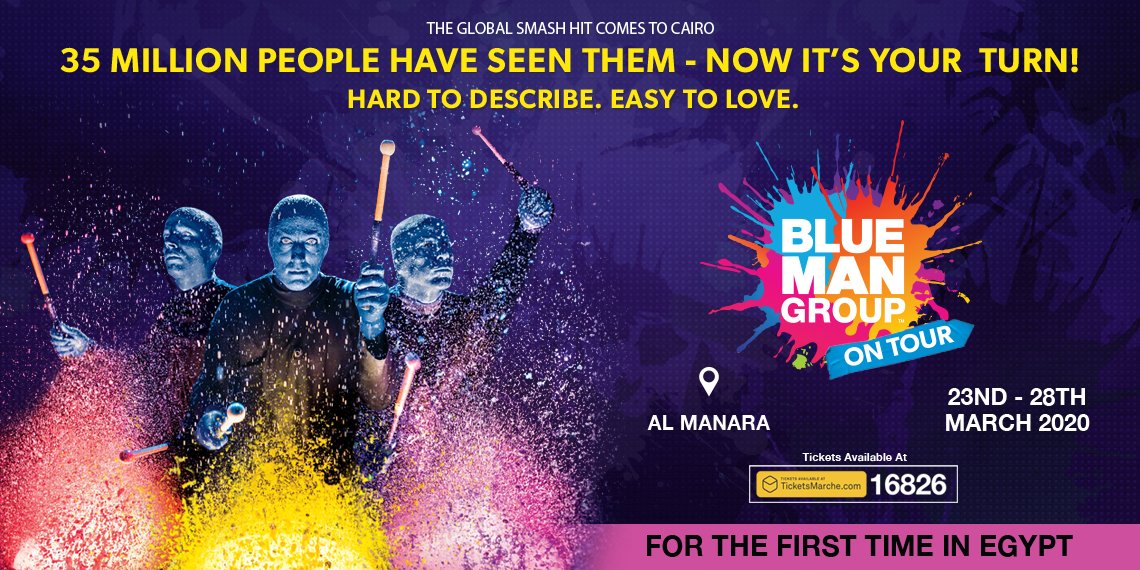 Blue Man Group is an American art company that mixes many kinds of arts and music in untraditional theatrical performances. Their shows are unique in every possible way, as it gives children and adults the ability to enjoy a sensory and colourful experience. Not to mention that the group's performances are famous all around the world.
The shows are produced by Dino Activations, the official partner of the Cirque de Soleil Entertainment group in Egypt.
Blue Man Group's shows in Egypt are set to take place at Al Manara International Conference Center and will begin on the 23rd of March, and will run until the 28th of the same month. The tickets for the shows are available on Tickets Marche.