Featured image via Al Bawaba
Every year, a rumour comes to surface around a new series starring the legendary Amr Diab, but every single time it turns out that it's not the case. That's why when we heard the news, we didn't believe it at first, but it's true! El Hadaba will be starring in a new Netflix original series, and the online streaming platform confirmed the news last night. 
El Hadaba has mainly focused on music throughout his career and hasn't done any acting since his last film, Dehk W Le'eb W Gad W Hob, in 1993, alongside Yousra, Omar Sharif, and more. The most famous of his movies is the 1992 Ice Cream Fi Gleem, possibly because of the film's hit songs.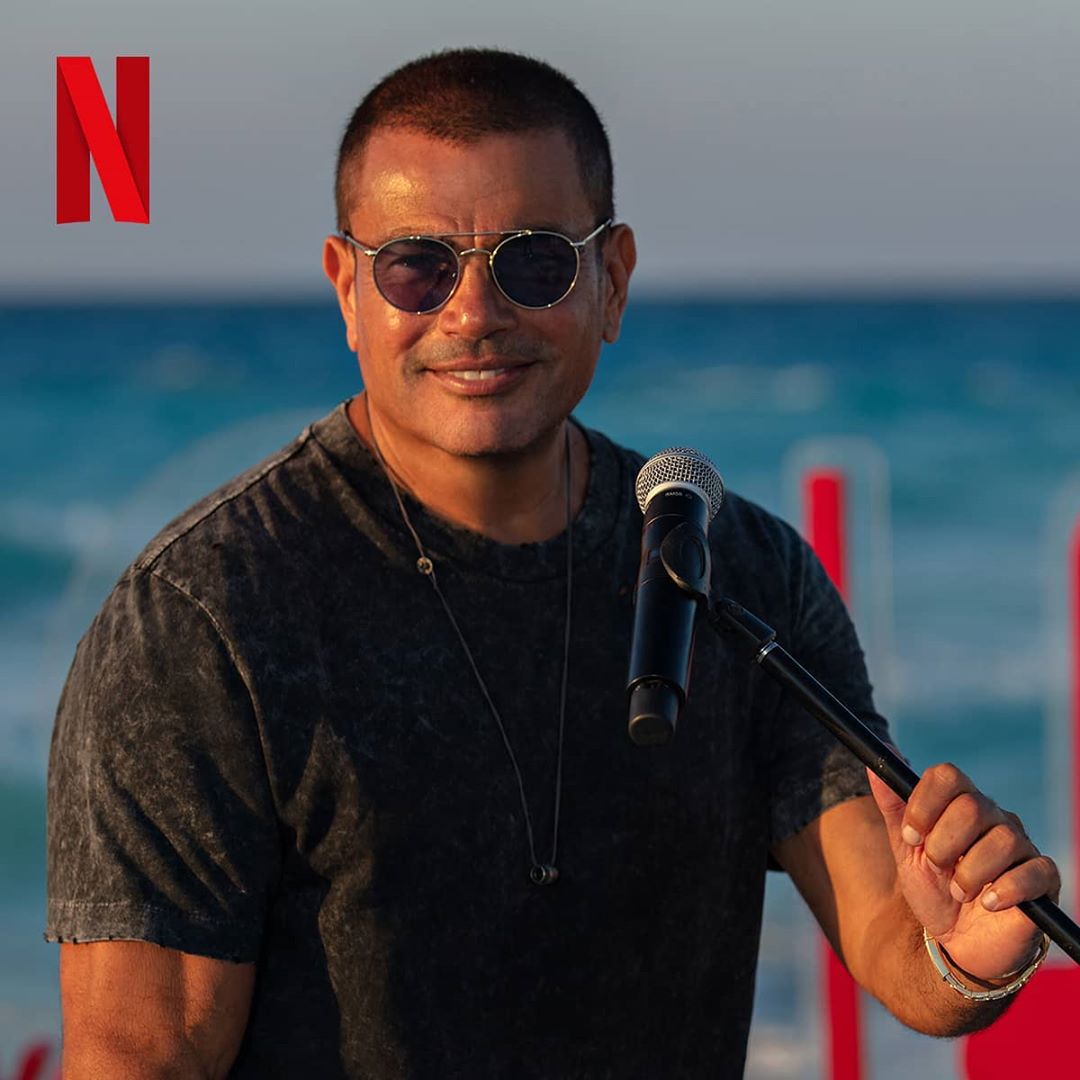 Photographer: Kareem Noor - Via Netflix
"I'm thrilled to work with Netflix on this new project. I've always been a true believer in the fact that art is a universal language, and that we've been able to build bridges of connections and love with diverse cultures through music," Diab wrote after a 27-year acting hiatus. "Now, with this new Netflix original, I'm excited that we'll be reaching more than 193 million members in more than 190 countries around the world where they'll be able to watch and enjoy new content made in Egypt."
According to Variety, this project will be a musical drama; however, it hasn't been given a name yet. So far, neither a release date nor any information about the cast and crew has been announced, so stay tuned for more.
We've been super excited ever since Netflix showed interest in the region, by releasing Jinn last year, and in Egypt, in particular, when they started the production of the very first Egyptian Netflix original, Paranormal.