Let's just get one thing out of the way—whether you're a fan of Brad Pitt or not, you'll love watching this movie. No, we're not exaggerating whatsoever. Not only is Bullet Train an action-comedy set on a Japanese bullet train, but it was also written by the never-disappointing Kotaro Isaka and directed by David Leitch, of Deadpool 2 fame.
Since we've seen the movie, we obviously had no choice but to talk to you about it! Don't worry, though—we'll keep the spoilers to a minimum, though we will say that those who aren't fans of gore won't enjoy it as much as other people.
What To Expect From This Movie
Don't expect anything. Before you call us out for the contradiction, allow us to explain ourselves. Bullet Train is so incredibly unique that we're positive you'll never see a movie like it again. The film is chaotic, wildly unexpected, yet perfectly paced and well-crafted.
Set on a bullet train from Tokyo to Kyoto, the story follows Brad Pitt's character, who is an unlucky assassin who is terrible at his job. On the train, this assassin is supposed to finish a simple hit, though fate has other plans for him. Trust us when we say that none of the twists are at all predictable.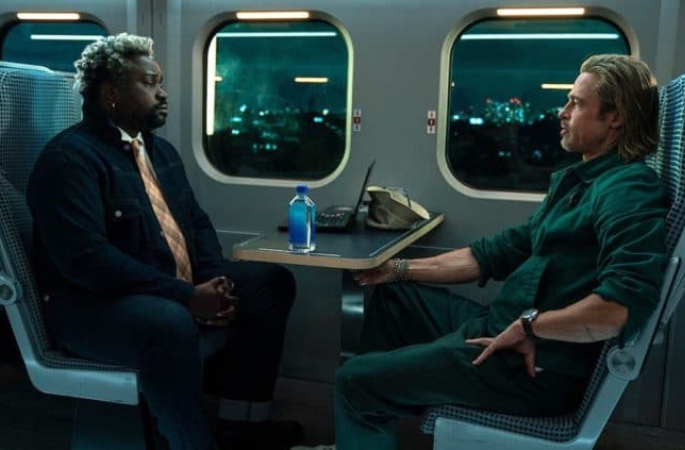 So, What Did We Think?
Honestly, we're still a little starstruck at the sheer number of famous people who appear in this movie. With the story's twists and turns, Bullet Train is a rollercoaster ride that only goes up. The fast pace was much appreciated, as it kept us all on our toes. Another thing that was much appreciated was the fact that every single detail is important, even if it is as insignificant as a water bottle.
Other things we enjoyed about this movie were its vibrant cinematography and the fact that the story didn't actually revolve around Brad Pitt.