Shahid has been screening some entertaining series exclusively, but luckily it sometimes shows other series on TV as well. So, prepare your fluffy blankets and snacks and get ready for a new social and drama series! Starring Ingy El-Mokkadem, Heidi Karam, and Sally Shahin, 45 Rules of Divorce presents a new type of story centring on women on Shahid VIP and MBC4.

SPOILER ALERT!
Summary
Based on The Girlfriends Guide to Divorce series by NBCUniversal, 45 Rules of Divorce follows the journey of three independent, successful women trying to live a better life in a society that forces restrictions on them as women. Following the titular promise, the show is composed of 45 episodes, with each episode presenting a rule.
The series will air every day from Sunday to Thursday at 8:00 pm on MBC4, while airing on Shahid VIP 24 hours before.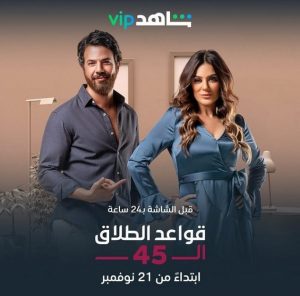 So far, three episodes have been screened, and here's what's happened so far. Mainly, the series starts by introducing us to three independent women: Farida (Ingy El-Mokkadem), Dalia (Heidi Karam), and Lana (Sally Shahin). These three women are either already divorced or planning to.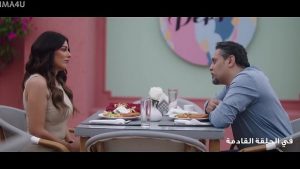 Farida is a writer who mainly writes a series of books guiding people through a happy life with their husbands and family. But, ironically, she's not that happy in her life, and soon enough, she gets divorced. Dalia is presented to us as a single mother who is already divorced, paving her way to maintaining a stable life for her son. She's a hardworking lawyer whose ex-husband doesn't have a steady job, turning finances into her burden alone.
Lastly, Lana lives in a whole other world! She's the chill person in these mind-blowing events! She doesn't really show any feelings of anger or nervousness, although her journey in life isn't as easy-going as she is.
Impressions
Generally, the events are flowing smoothly, although there are still many threads that we need to catch! However, we'd like to give a round of applause to the series' talented interior designer. Each character's house is set to fit each of their different personalities.
Despite the three of them sharing the pain of divorce, Farida, Dalia, and Lana have three different personalities. They actually remind us how in every group there's that one person who's lost and experiencing a new dilemma in his life, as well as the feminist who acts as the group's conscience and rebel, and the chill person who doesn't pressure themselves or their nerves. Do they remind you of your group of friends already? We know they do!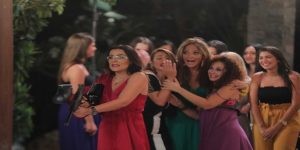 Tell us, though—Do you think any of them will get back together with the fathers of their children, or will the events turn into a whole other direction to revenge?