SPOILER ALERT!
Although the Egyptian entertainment industry has been producing masterpieces over the years, we miss the typical, cosy family series, don't you?
Nowadays, most films or series are full of action and lean towards stories of revenge or betrayal – and this is why Mawdou' A'eli is the perfect series to watch after a long day! Starring Maged El Kedwany, Mohamed Shahin, and Rana Raeis, the series breaks the mould as it discusses family issues that involve inheritance in a family-comedy frame.
The events mainly revolve around Ibrahim (Maged El Kedwany), a chef who lost his wife two years after their marriage. However, after 25 years of being a widower, he has never remarried or felt the need to do so. Ibrahim isn't all alone, though; he has a sister who lives next door (Samaa Ibrahim), making up an enjoyable family!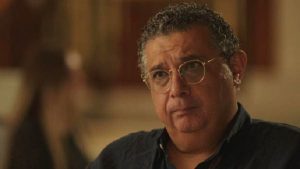 But, wait…here's why the series is called what is.
After many years, Ibrahim suddenly discovers that he has a daughter called Sarah (Rana Raeis).
Having no prior knowledge of her existence, he now has to be her guardian for six months! People like to say that you never know what life holds for you, yet does Ibrahim know that his life might totally change with his daughter's presence in his life? If you want to find out, just tune in from Thursday to Saturday because that's when Mawdou' A'eli airs exclusively on Shahid VIP!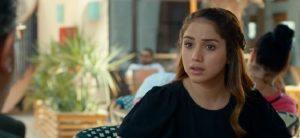 Besides knowing that Maged El Kedwany is the main character, which could be the sole reason you'll watch the show, this series can definitely be watched while you snack at the end of your day.
So far, we have a brief idea about what the whole series is about, but we're not yet sure what might happen. All we know is Ibrahim isn't ready for being the guardian of his only daughter, especially because throughout his marriage, he wasn't on good terms with his wife's father, Mounir (Abdelrahman Abo Zahra)
What made that relationship sour? We don't know yet. On a side note, Mounir has a son called Khaled (Mohamed Shahin), and they aren't really fond of each other either. Could that be the reason why Mounir made Ibrahim his daughter's guardian? Let's keep on watching and dig through that case when the time comes.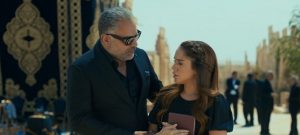 Interestingly, the dimensions of Maged El Kedwany's character aren't that clear. We can sense how loving he can be as a father, but we can expect a lot more from that talented actor. We haven't seen him in a similar role for a while now, and this is why we're heading in with our high expectations.
On the other hand, these expectations have already been confirmed with Mohamed Shahin's performance!
From the very first moment, he has convinced us of how bad of a son and a person he is! This isn't the first time we've encountered his exceptional skills, so we're sure he will be one complex character to deal with.
Other guest stars that you'll love seeing, too, despite their brief appearances, are Abdelrahman Abo Zahra, Bayoumi Fouad, and Amina Khalil.
Three episodes have been aired so far on Shahid VIP, but we can't wait to find out how the events turn out in the coming episodes.
Will we see other sides of Ibrahim's character, such as a controlling father or a responsible one? Maybe Sarah can be hard to deal with as a daughter, or maybe Khaled can turn the odds in his favour. You never know!