After the release of the official trailer and posters yesterday, No Time To Die has been trending throughout the past 24 hours. The spy film is the latest instalment of the James Bond series, and as you all probably know, American-Egyptian star, Rami Malek, is playing the supervillain.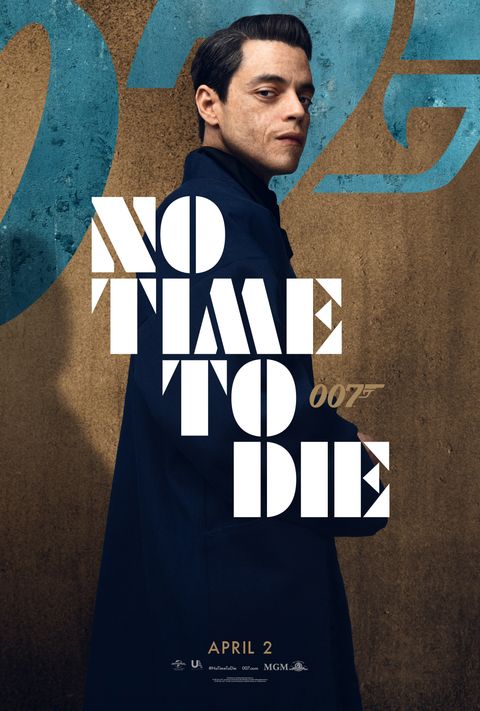 The story of the new 007 movie revolves around Bond leaving his active service and travelling to Jamaica to enjoy a quiet life. However, his new life is short-lived as things quickly turn upside down.
In the trailer, Malek appears in a mask, and his villainous character displays nothing but a mystery, just like the details of the role. Yet, in the trailer, we can easily recognise his voice speaking to Bond. "License to kill? History of violence? I could be speaking to my own reflection. Only, your skills die with your body. Mine will survive long after I'm gone," Malek says right before making an appearance with a scarred face.
Malek had stated before that he had taken a lot of time to think about accepting his new role in the film. He said he needed assurances that his character would not be linked to any acts of terrorism. The actor didn't want his ethnic roots to be associated whatsoever with terrorism, as it's quite common in Hollywood, which later causes stereotypes.
Beside Malek, No Time to Die has a star-studded cast, including Daniel Craig, Anna De Armas, Lea Sedox, Ralph Vines, Christoph Waltz, Naomi Harris, Billy Magnuson, Jeffrey Wright, Ben Wishaw, Lashana Lynch, Rory Kenner, David Denisek, Ahmed Bakir, and Lourdes Fabrice.
The film is set to be released in April 2020 and is the 25th in the James Bond series.