Are you enjoying international podcasts, yet something is missing? You want to hear people talking about your struggles and telling the same jokes as you do? Do you need to feel at home? Well, we're here to introduce you to Egyptian podcasts.
Spotify, Anghami, and iTunes are popular outlets for podcasts. However, the one true 100% Arab podcast platform is the young PodU, a website and app that you can download to your phone and lets you listen to several Egyptian podcasts that vary from scary to funny and more.
Here are some Egyptian podcasts that you can listen to depending on your taste.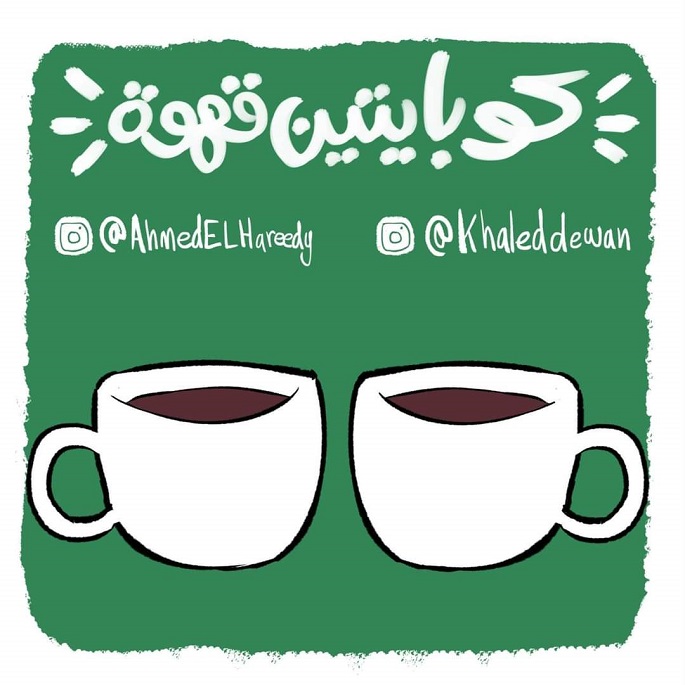 One of the most popular podcasts on PodU, having been on the #1 spot numerous times, Kobbaitein Ahwa, hosted by health coach Khaled Diwan and comedian/rapper Ahmed El-Hareedy. This podcast has a casual conversation feel to it, where the two friends talk about life, interview interesting people, and tell jokes throughout the way. It really is a stress-reliever and a surprisingly motivating show to listen to. Episode lengths vary.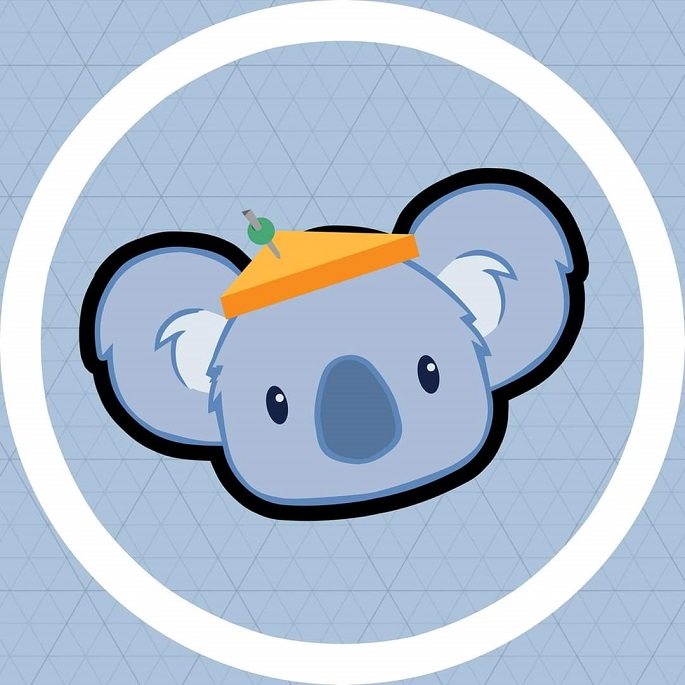 If you're into comedic content, then Koala Sandwich is a must for you. Hosted by two stand-up comedians, Mohamed Farouk and Mohammed Gamal El-Deen, Koala Sandwich is filled with weird segments, incredible improvisational scenes and songs, bizarre conversations about Thanos vs Hitler, and many more shenanigans. Each episode is roughly an hour long.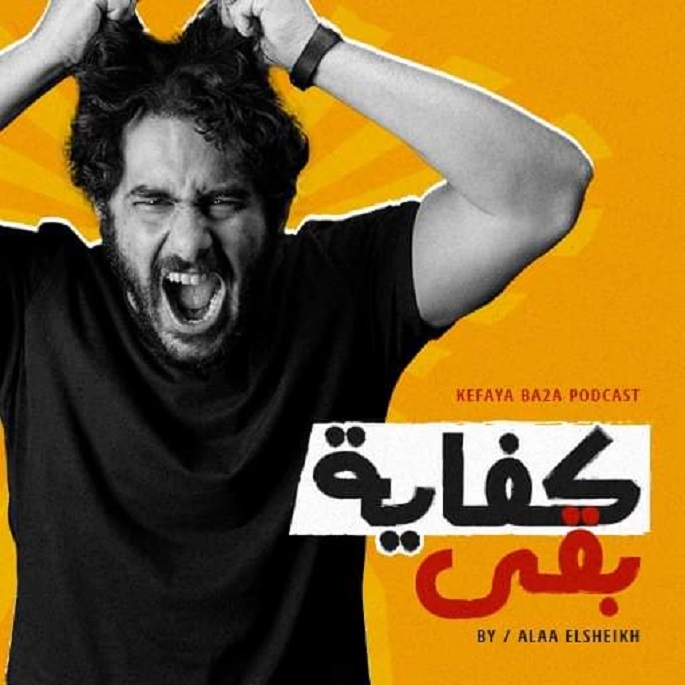 Alaa El-Sheikh is a stand-up comedian, copywriter, and content creator. He has now ventured into podcasting after he gave us "El-Moaaten El-Masry" and the hilarious "Om Esraa" videos on Facebook and YouTube. He criticises almost everything (including why parents name us) in the most comedic of ways, with little to no filters whatsoever. Co-written by comedian Gamal Ramzy, each episode is roughly 30 minutes long.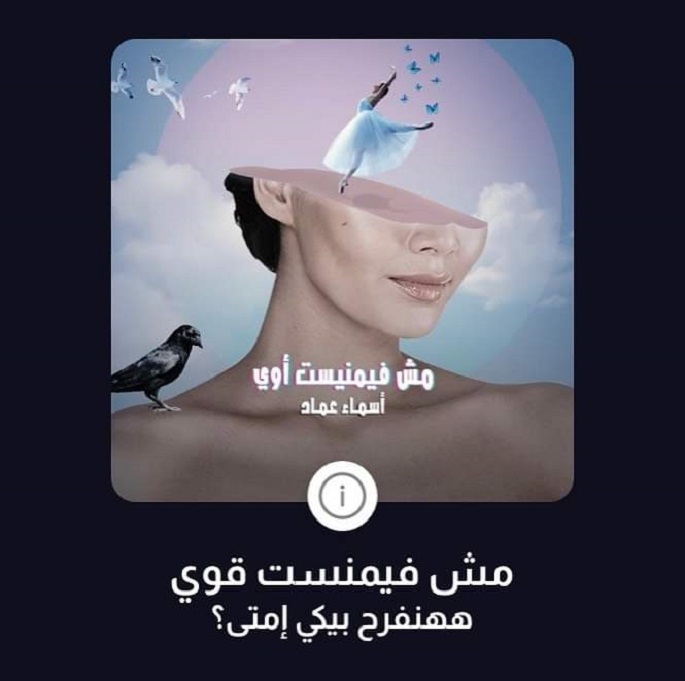 Journalist Asmaa Emad is here to tackle everything feminine that is not spoken of. The bitter truth, with no sugar coating. The episodes are so uniquely true and relatable, it's almost like sitting with your friend and finally opening up about the big (or little) things that have been bothering you. Due to Asmaa's background as a reporter and journalist, the episodes are masterfully written. Episode length varies.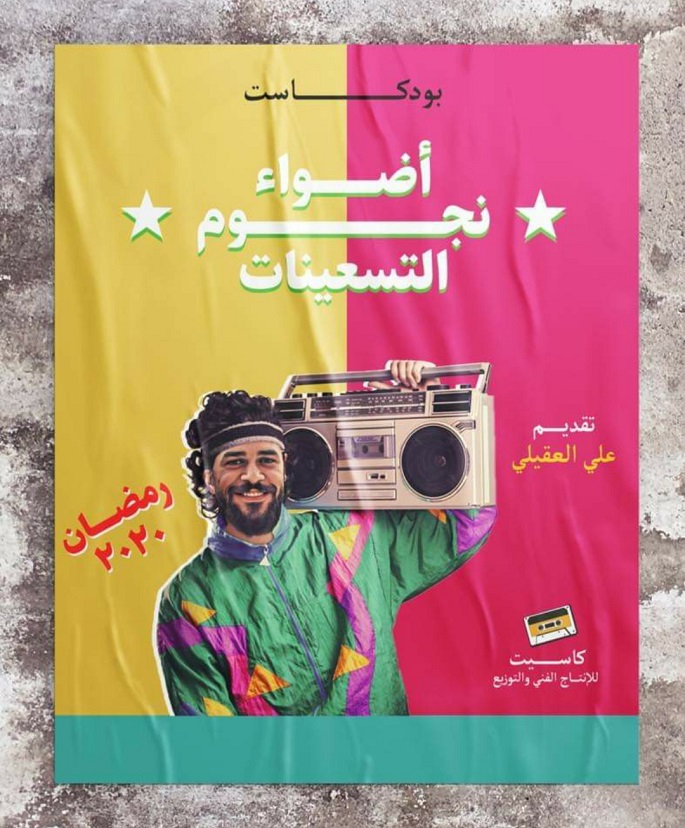 If you're a fan of Egyptian pop oldies, then listen to Adwaa' Nogoum Al-Tes3eenat, by content creator Ali El-Okily, in which we are taken into a nostalgic trip down memory lane of the most popular music of the 90s and the history behind its creation. It really warms your heart, brings back memories, and gives you trivia you'll be very giddy to know. Episode length varies.