With the rise of new technology and the advancement of smartphones, little by little, these small communication devices have become great alternatives for bulky DSLRs. Photographers, videographers, or content creators no longer have to carry around their cameras everywhere. When they're not on the job and need a more practical solution that is just as good, smartphones now never fail to satisfy. On the other hand, enthusiasts and beginners go with smartphones as a start.
Mobile photography and videography are growing in popularity more and more amongst both professionals and amateurs, and the latest addition to the OPPO family dropped right on time. Find X2 Pro is the newest device of OPPO's flagship Find X series that promises users the ultimate experience.
So, why should you be excited? First things first, the ultra vision camera system offers a 48MP + 48MP + 13 MP combo for the main camera, a 120° ultra-wide-angle camera, and a periscope telephoto camera. Not to mention that it's the first smartphone to support All Pixel Omni-Directional PDAF, as well as Live HDR video filming. Speaking of which, the Find X2 Pro enables you to shoot in 4K with 60fps for video. There's also a built-in video editing tool called Soloop which lets you easily film, edit, and share your work of art with only a few taps here and there.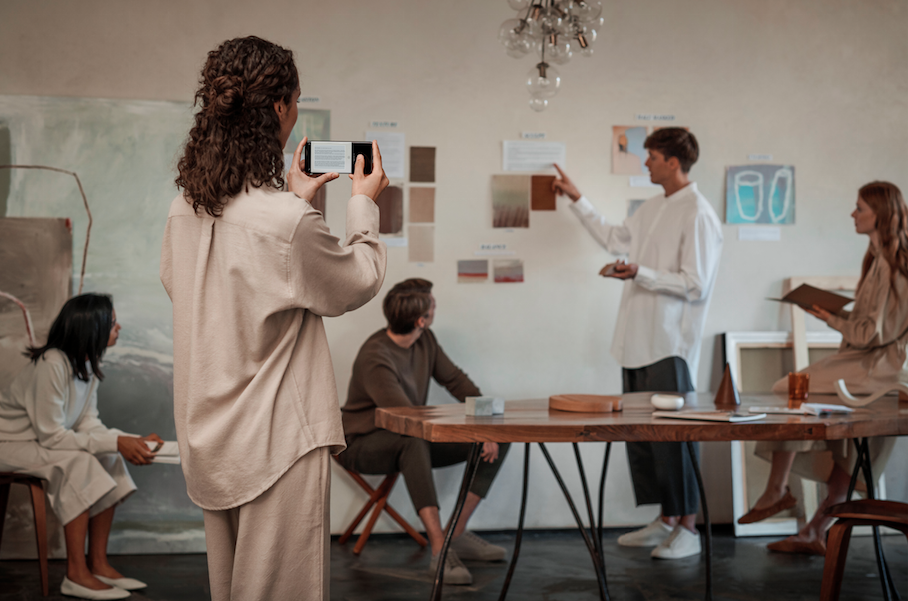 The device also comes with the Ultra Steady Video Pro and the Ultra Steady Video features, meaning that with more advanced image stabilisation, you can capture wide-angle motion pictures with ease. And if you're into night photography, you'll love the Find X2 Pro even more, thanks to its second-generation 10x hybrid zoom. The zooming process will now become more natural and smoother as the device maintains the white balance and colour consistency while switching between cameras. And of course, all focal lengths could be covered with a maximum zoom of 60x when the ultra night mode is on. Hello stargazing! 
There are plenty more features this phone has to offer; these were just the highlights! However, we can't deny that what caught our attention the most was the fine materials the Find X2 Pro is made from. For starters, the smartphone features a new texture design based on high-density ceramics. It's safe to say that the handset feels as fine as silk. Slippery, you may wonder? No, OPPO guarantees a comfortable hold and an anti-slip and anti-fingerprint mobile phone. Using two types of ceramics also gives a more elegant feel and look to it as the two textures coming together make the design more dynamic.
On top of all the impressive specs, the Find X2 Pro comes with superior screen capabilities of "true billion colours", which, as the name suggests, offers over one billion colours on display! With an absolute average colour accuracy, the precise colour reproduction of OPPO's screen is unparalleled, offering professional-grade viewing at your fingertips.
Another cool edition that is also eco-friendly is the vegan-leather edition of the Find X2 Pro. It has a delicate touch and comes in a variety of trendy colours. Not to mention that the premium-quality design is also waterproof, oil-proof, and resistant to high temperatures, humidity, and of course, general wear-and-tear.
Sounds interesting if you're looking for an upgrade, right? Well, the new OPPO Find X2 Pro is now available in the Egyptian market at EGP 19,990.