How would you normally picture a trip to Aswan? Usually you would take a cruise around the Nile or stay at a stereotypical hotel, visiting temples and museums.
You can still be touristic while experiencing Aswan through a different lens by checking into the new Ben Ben Eco Lodge in Heissa Island in Nubia, which is the perfect place to change your mind about lodging forever!
A Hotel that Heals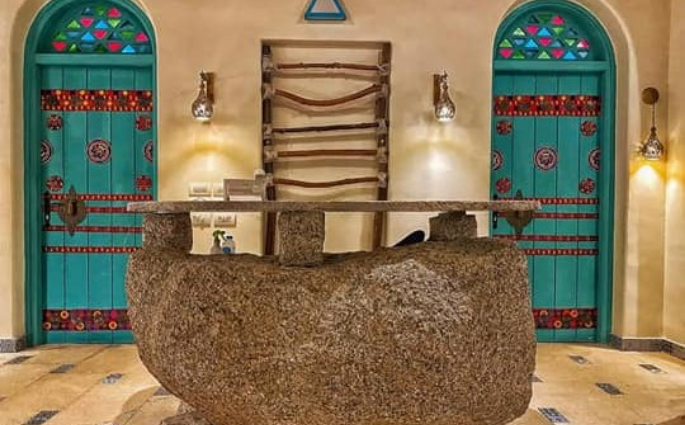 Built on a Granite rock, Ben Ben Eco Lodge is said to take away all the negativity in your system! Granite Rocks are known to balance the earth's energy and cleanse the soul making you feel at ease and is also known to help with your health and stress.
The founder of this gem Mohamed Tharwat felt the strong appealing energy of the place after he visited the island for healing purposes; falling in love with the place and its geography. After spending half an hour on the island, he was persistent on building a hotel on this rock.. Yes, that's it.
Even though it was impossible to build something on this rock, he insisted on building a hotel with only 23 suites! However, you can only get to this beautiful place by boat since its located on an island.
You're probably wondering! Why Ben Ben?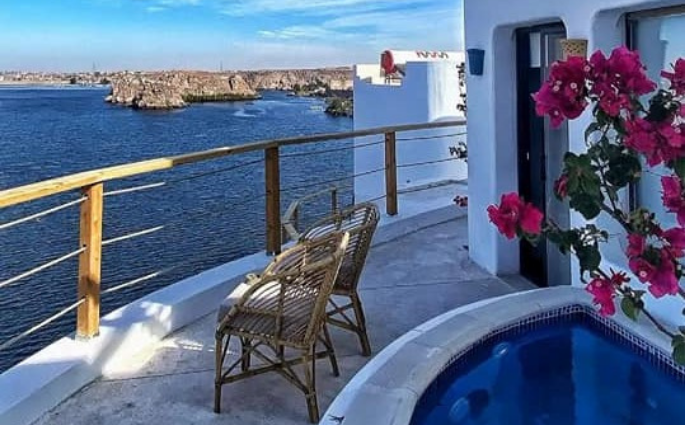 Let us tell you the fascinating story behind it. Ben Ben refers to an infinity triangular stone that's placed on top of the pyramids that gives power and energy that was discovered to be extracted from a meteor. It's out of this world— literally!
No matter if it's winter or summer, Ben Ben is a place where you can enjoy the calm view with individual pools and Jacuzzis built in each suite –interesting! We know—
Take your significant other and lay low for a couple of days in this charming place where not only you get to cleanse your soul and energy but also leave your worries at home.