In a time when card games are all about tricking your opponents into losing so you could be named winner, this young woman decided that sparking meaningful conversation is more important. That's why she started a solo project and created her very own card game; The Bonfire Experience.
The recently launched game, by Nour Hassan, was created as an attempt to heal the state of disconnection people have reached and help them and open up to one another instead. How? Well, it's a question-based card game that brings all emotions to the table. From belly-aching laughter to profound revelations; it has it all!
 

 

View this post on Instagram

 
The Bonfire Experience can be played in five different modes:
Random
This one is simple; players sit down together and answer questions, where the only intention is to strike a conversation. At the beginning of the round, all players draw a card and answer their questions in turn. We wonder where these conversations might lead them!
Classic
The Classic mode is a bit similar to the previous one. However, in this mode, points are added to help spice up the game a bit. One of the players draws a card and asks a question out loud, and the others take turns to answer. The one asking will then give a point to the person who gave their favourite answer; it could be the funniest, the most creative, or even the wisest. 
Lightning Round
This one's a bit more competitive. Each player answers as many questions as they can in one minute. Ticking clock? That sounds exciting.
In My Shoe
In this mode, one player asks a question and the rest have to place themselves in their shoes and answer. Sounds interesting, right? Well, this doesn't just help friends get to know each other better, but it also helps one understand how others perceive them.
Journaling
This one's a solo mode, the most intimate one, in which you use the questions as prompts for writing your journal. Seems like self-reflection time!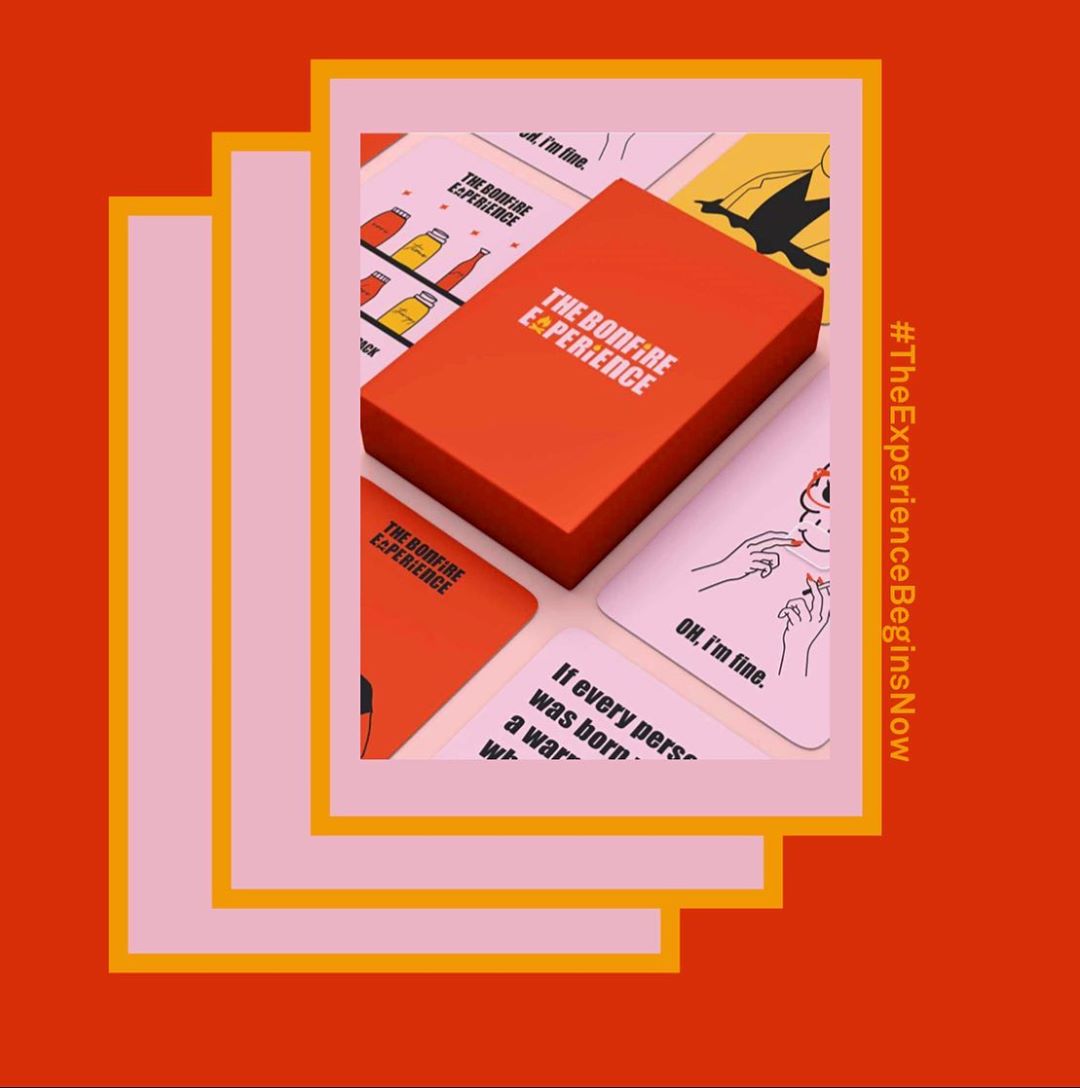 In these times of social distancing, The Bonfire Experience sounds like a great way to socialise and reconnect. In this time of reflection, a simple game can help people get to know those around them better, as well as themselves. 
When Nour was doing research before the creation of the game, she reached out to counsellors who confirmed that feeling alone or constantly misunderstood is strongly connected to depression, and even suicidal thoughts. And since stories get people to talk and engage, and storytelling began around a bonfire, this beautiful experience disguised as a card game came to life.
For more information or to get your hands on The Bonfire Experience, check it out on Instagram. Also, don't miss out on Al Ra2y Al Talet, another conversational card game that'll strike not just conversations, but heated debates as well.