Featured image via Hanadee Marohomsar & Kendell Rojas
Since 2002, the Egyptian Ultimate Players Association (EUPA) has been striving to promote the sport of ultimate disc, which is commonly known as 'frisbee'. The sport has successfully grown in popularity, and as of today, there are seven frisbee teams in both Cairo and Alexandria; including AUC Mayhem, Maadi Ultimate, and Alexandria Ultimate. And to all frisbee lovers, this weekend is a happy one as the MENA Ultimate Club Championship 2019 will be held in Egypt once again.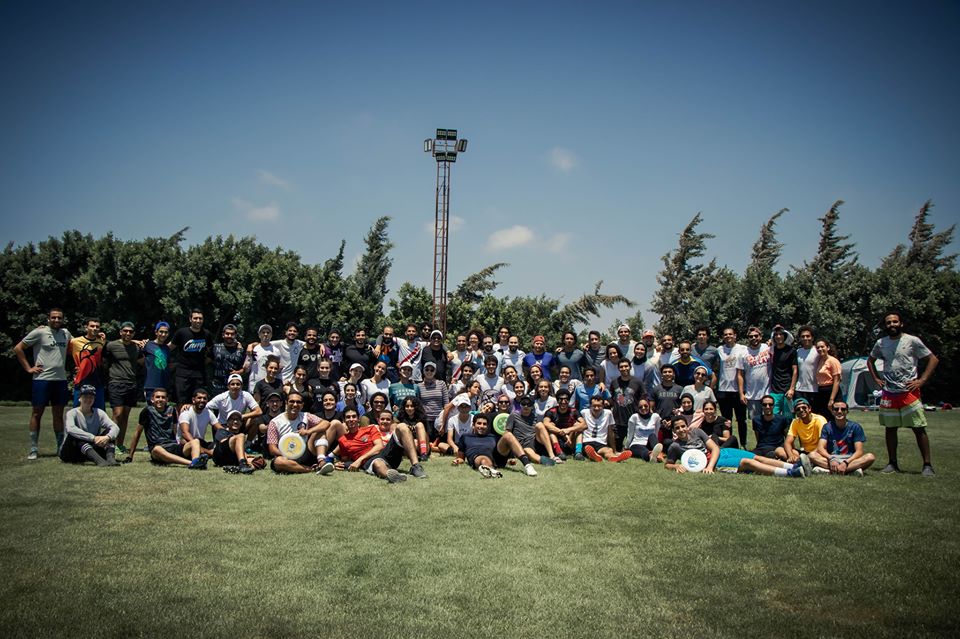 Via Flying Disc Invasion
Five years after it was last held here, the championship will be in Cairo on the 15th and 16th of November at the June 30th stadium. There are a total of 12 ultimate teams competing; Alexandria Ultimate, Supernova Ultimate, AUC Mayhem Ultimate, and Zayed Nar from Egypt, in addition to Air Jordan and Bedouin Falcons from Jordan; Flying Cedars and Beirut Blitz from Lebanon; DUBS and Ultimate Junkies from the UAE, and Kingdom Ultimate from Saudi Arabia. Ultimate United will also be participating; an international team, boasting players from Egypt, Mexico, Qatar, Dominican Republic, Thailand, Bahrain, the Philippines, and the USA.
There will be a total of six rounds of matches, taking place at the stadium's three fields. The first day will be the group stages, and day two will be knockout matches. You can attend the event for free; just make sure to have your national ID with you as you may be asked to show it for security reasons. Matches will start at 9:40 am and end at 5:30 pm.