Featured image via Thrive Global
Bummed that you haven't achieved any of your 2020 goals or managed any of your resolutions? Well, yes, such times could be somehow depressing, but remember that a positive mindset always attracts more positivity in your life. So, if you want to try the law of attraction for a change, we'll show you how to make a vision board that works.
But first, what's a vision board?
A vision board, or a dream board as some may call it, is a collage of pictures that reflect your dreams and aspirations, as well as some positive affirmations that speak to you. The purpose of this board, which should be placed somewhere where you can see it every day, is to inspire and motivate to move towards your dreams and goals.
Now, here's what you need to do to make your vision board:
Make a list of your goals and dreams
What do you want to achieve? Make a list of the goals you wish to attain and take some time to really think them through, and be clear about what you want to achieve exactly. Also, think about what things could bring you closer to your dreams, and most importantly, include how you want to feel as well, and not just what you want to achieve. 
Find suitable pictures
Now that you have clarified your goals and identified how you want to feel, collect images and pictures that reflect those. You can cut out some photos from old magazines, or you can get them online and print them out.
Gather some affirmations
Remember when we said figure out how you want to feel? Now look up some relevant positive affirmations online; print them out or write them down yourself on sticky notes.
Put them into a collage 
After you have everything, put it all together in a collage. You could do this on a bulletin board or cardboard. After you're done and satisfied with the result, hang it up somewhere where you can see it every single day. This could be on your desk, in your bedroom, or even set it as your laptop/mobile wallpaper! Yes, you can make a digital version instead, and you don't need to be a Photoshop guru to do it. Just head to Canva and all your images there; it's so easy to use and learn.
Check out some examples below for inspiration:
Images via Pinteres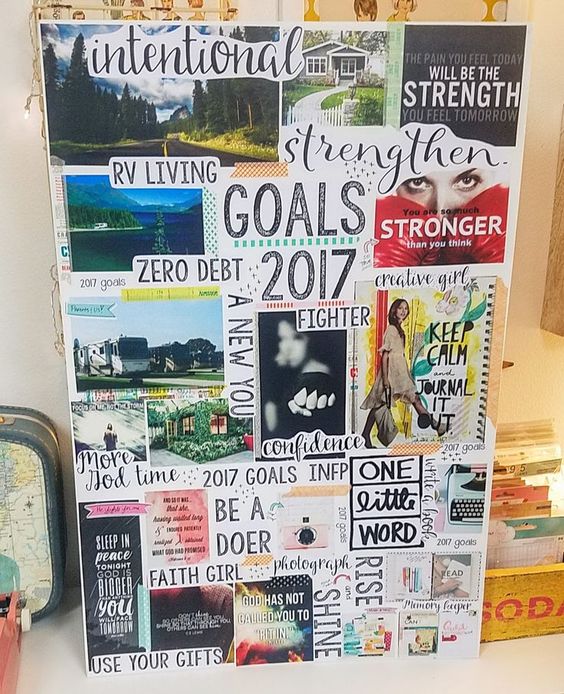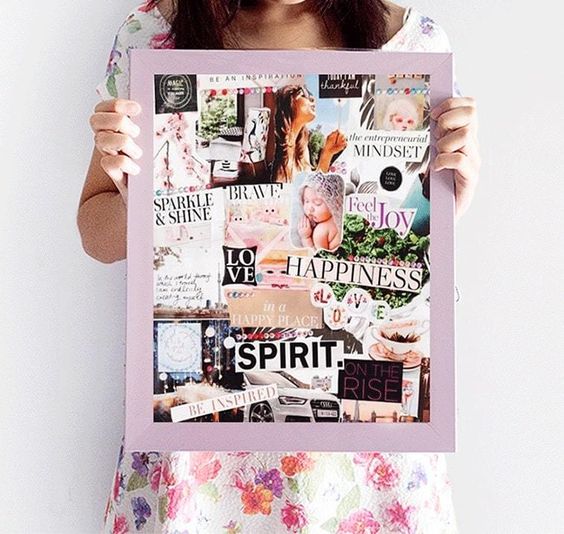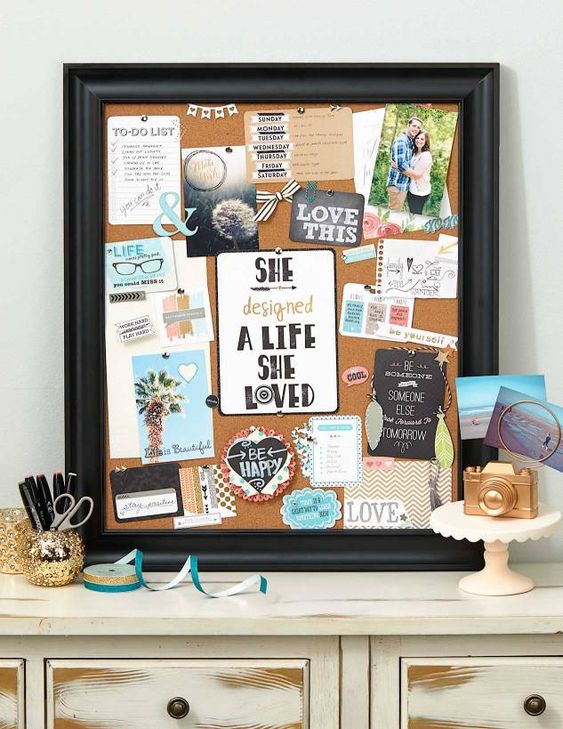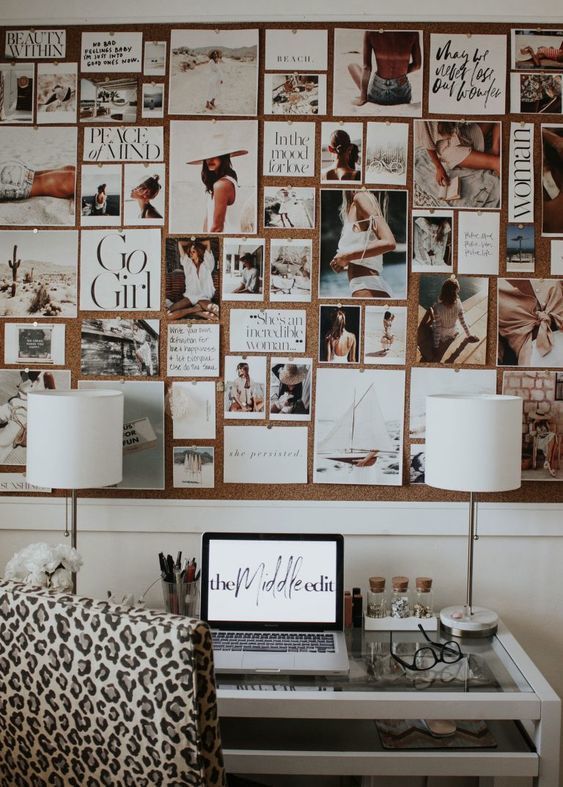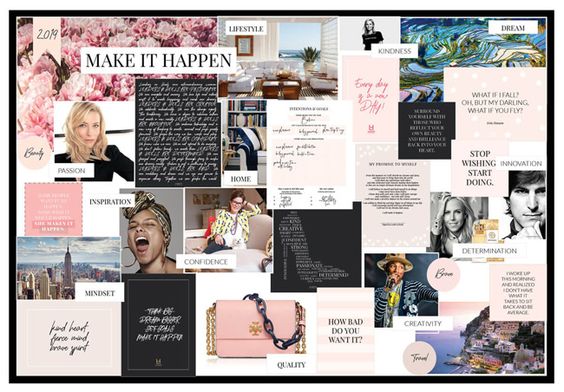 What are you waiting for? Get started and don't forget to share with us your results!