2020 has not been one of the luckiest years throughout the history of humanity. As the rise of the Coronavirus took charge, and a pandemic was announced, the world was forced to adapt. Aside from daily routines and norms that had to change, global industries have been hit hard, and the world stands on the verge of an economic collapse. Some companies have gone out of business, and others are still striving to survive. But among the latter, some decided this crisis wouldn't bring them down and that it's time to grow instead. 
We decided to shed light on the good that can come out of a crisis, and how businesses, no matter what their size, can capitalise on business opportunities and sustain themselves. That's why we spoke to Mokhtar Osman, CEO of Tyro, about how he managed to make his business grow instead.
Tyro provides personalised online learning experiences where you can book private or group sessions in multiple fields of learning. Primarily a website, Tyro has successfully introduced a new mobile app that enables users to manage and conduct booked sessions on any device. Not only that, but they also added new options; Tyro now has programming and business instructors, it offers an online summer camp for kids, and you can now access free webinars to benefit from their services for free. But how did Tyro manage to grow in the wake of the pandemic?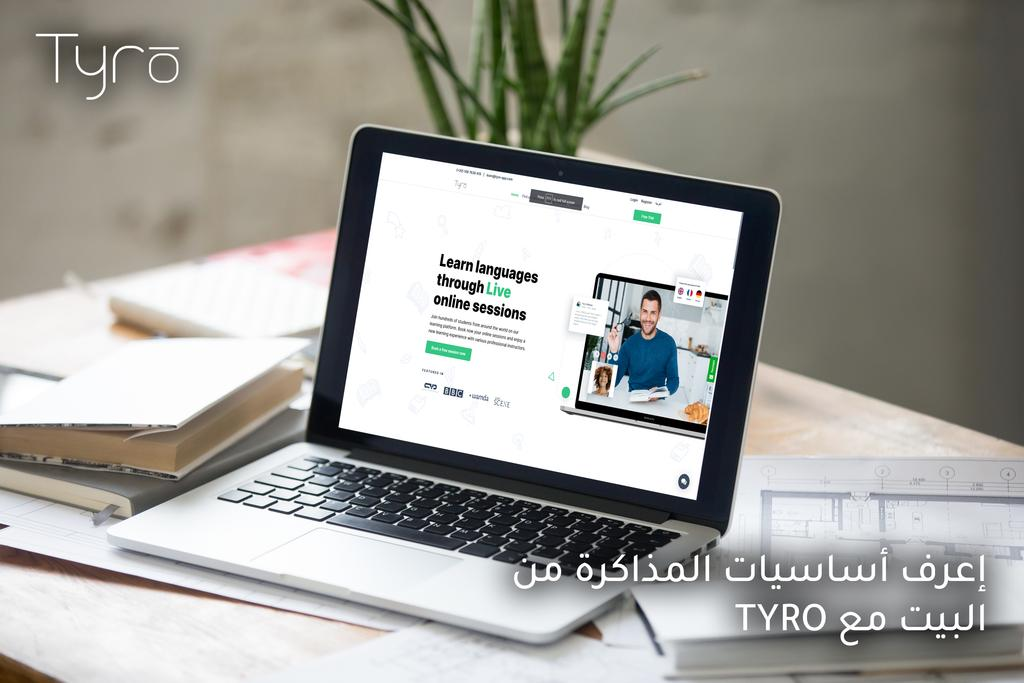 The fact that Tyro operates online was definitely in its favour. It minimised obstacles as the team was already used to working from home once a week, and employees were also used to working with Slack, Trello, and Zoom. This all has helped them quickly adapt to the new work full-time from home circumstances. 
A challenge that has faced many businesses lately was boosting employee morale, but Tyro's management tackled this issue smartly. Osman honed in on three main pillars that he used to boost spirits; communication, flexibility, and of course, the fun factor. The Tyro team conducted daily online meetings to follow up on work and make sure they're all aligned. Also, tasks that weren't super timely were addressed with more flexibility, putting an emphasis on the end result rather than the number of hours worked to produce that output. Last but not least, the team enjoyed an hour online at least once a week, where they met virtually to discuss anything non-work-related, play, and have some fun.
Having minimised possible obstacles and challenges, Tyro took the chance to capitalise on business opportunities this crisis has offered. "With schools and learning centres closed, the only means of learning was now online. This was a great opportunity for us because we were prepared", the 26-year-old CEO said. Tyro has been in online tutoring marketing for almost three years now, and their knowledge of required value propositions, product features, and operational processes enabled them to act quickly and provide a premium quality service.
As for building the mobile app, it's always been in Tyro's plans; however, it was the sudden rush towards Zoom and the security issues that were brought up a while ago that led Tyro to make a change in plans. Now, Tyro is available for Android devices and will be available for iOS soon.
Unfortunately, not all businesses could adapt as easily as Tyro did, but is it really because of the nature of its online operation, or could other companies grow in times of crisis? "Historically speaking, a lot of Fortune 500 companies were founded during a crisis," Osman told us. "I'm optimistic that companies that have been hit hard could recover. If they have enough cash reserves in the bank to manage to survive this period, there will be a lot less competition post-crisis, so they'll be able to acquire market share quicker."
The past few months have definitely provided business owners with some key takeaways that they should focus on. With the world now reopening one step at a time, there are more possibilities for more businesses to sustain or even grow if they can recognise the business opportunities and capitalise on them.