The greatest kind of accomplishment is speaking on behalf of those who fear dealing with the public, which is exactly the kind of support Peaks Studios gives to those dealing with mental disorders. 
You might be familiar with the social awareness campaign entitled 'Judge Me' that featured celebrities including Farah El-Zahed, Malak Zaher, Hassan Malek, and many others. The campaign aimed to shed light on those who suffer from mental illnesses and are constantly being misunderstood. It's enough to say that the campaign has succeeded in delivering its message, loud and clear.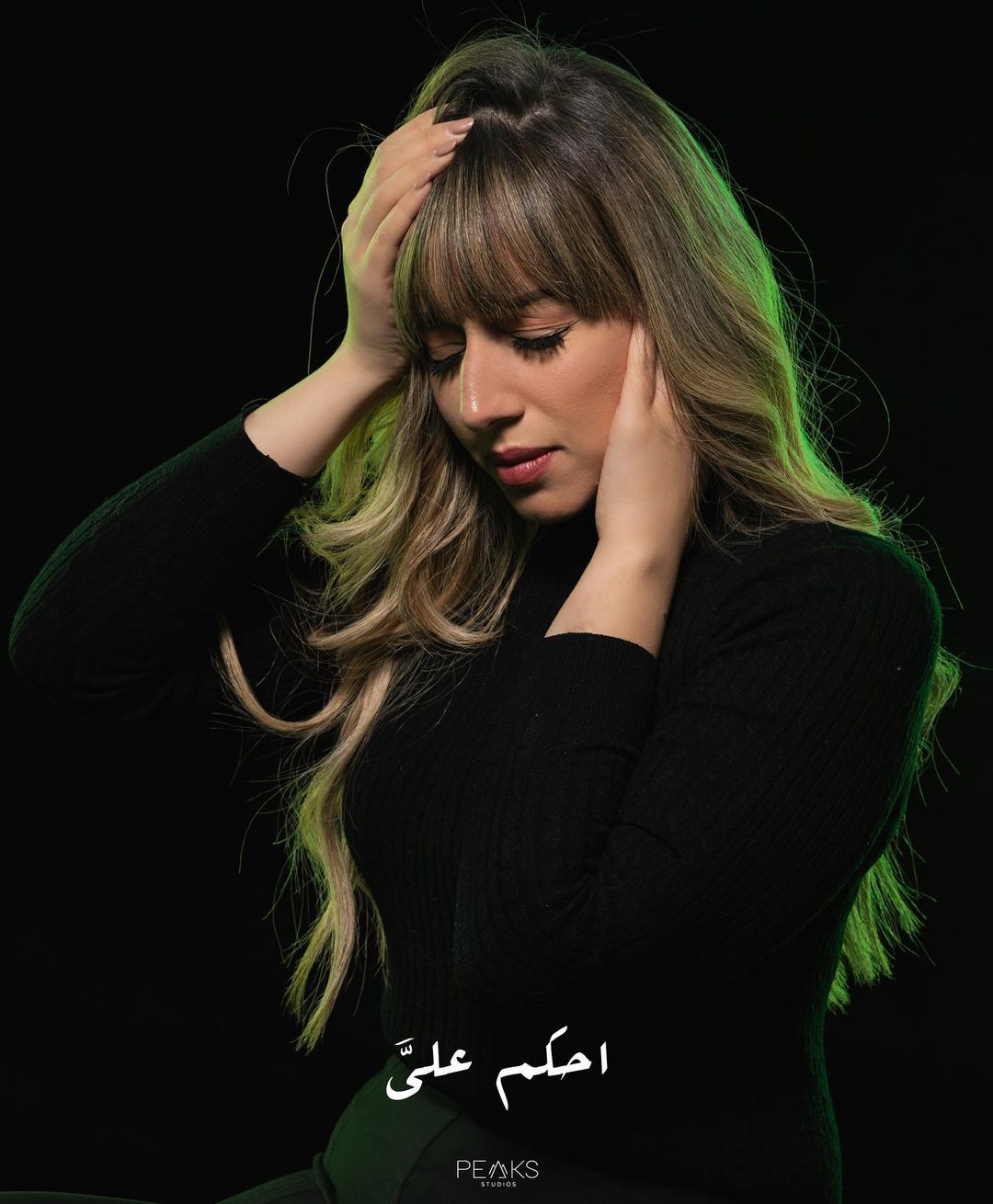 "We were interviewed by the BBC, CBC and many publications wrote about us, and that's when I felt it, a complete sense of accomplishment and gratitude that our voices and message have been perfectly received", shared one of the studio's founders and the mastermind behind the idea, Micheleen Abou-Halaka, who let us in on everything about the campaign from when it was just an idea in her mind until it became a huge success.
Cairo Gossip: When did you start planning for the campaign? 
Micheleen Abou-Halaka: We started planning last October, as it took time to get all the necessary research done, but with a wonderful team like mine, we got through every stage together. A group of incredible talents; Chadi Louca, my Cofounder of Peaks Studios; Carine Ayman, the Art Director; Rafik Tourbay, the Graphic Designer; and last but not least, Heidi Alaa, the Makeup Artist.
CG: What inspired you to create this campaign? 
MA: My own struggle with borderline personality disorder inspired me to be the voice of others who couldn't speak up. It all started when I fell into a depression that I didn't understand until I was finally diagnosed with borderline personality disorder. My Doctor, Dina Naoum prescribed me medication, and it was an absolute nightmare from there. 
I fell into depression; I couldn't even walk around the compound without having my parents around, or I would get panic attacks. Living half a life like this was my wake-up call. I was only 23 years at the time, and I refused the idea of me giving up. I started my medication, which had me put on weight, but that didn't stop me. I decided that I must find a way to manage my disorder and cope with it. By the end of December, I started getting better, and that was when I began to wonder why mental illness is being taken as a light issue in the Arab world, and why is it hard for people to understand it. This is where the idea of the campaign sparked. 
CG: What was the goal of your campaign? 
MA: I wanted people to face their fears and to come to peace with their mental illnesses. I also wanted them to know that they will eventually get past the feeling of loss. As someone who walked in their shoes, I understood how it felt to need to get something off your chest. I was in complete darkness myself, and I just wanted to get out of it and express how I felt. That's when I decided I must encourage others to express themselves. 
CG: How did you prepare for the campaign?
MA: I started by speaking to my psychiatrist and therapist. I asked them about the common mental disorders that people are diagnosed with, and then it hit me: the only way our voices could be heard is by featuring celebrities in the campaign. 
We have spent more than three months researching. Even the colours we used represent the mental illness we're tackling. We then started reaching out to celebrities, asked them if they're in with us to help our voice get heard, and they were all in! They cleared their schedules for us, and even those who were busy shooting showed tremendous support.
I sent every caption to my therapist Injy El Saady, and she reviewed everything before publishing and was my rock during the entire campaign. 
CG: What were your main objectives? 
MA: People to stop self-diagnosing themselves. Being hyper doesn't mean you have ADHD, having mood swings doesn't mean you're bipolar, you can't claim to have depression and harm yourself without truly understanding what you're going through. Mental illness is way more serious than that. I couldn't understand myself, my friends didn't understand me, they judged me for not being able to manage my anxiety when in reality, that's all that I have been trying to do. 
People are going to judge you anyway. So we wanted them to do that, but after completely understanding mental sickness, and that's why we named the campaign 'Judge Me.'
CG: Who helped you get celebrities into character? 
MA: May El-Ghety helped us so much in the campaign! She didn't leave us for a second and was on call with me at all times. She used to help me pick that one perfect photo out of 250! 
She studies psychology at AUC and so was a great asset to us. She would explain to me the disorder the night before the shoot and help me see clearly. Then, the next day, I would sit with the celebrity and explain to them the condition in full so that they can get into character.
CG: Do you believe people truly got your message? 
MA: I believe our message was well-received. Parents started to acknowledge the fact that mental disorder is there and is serious. We started receiving many questions from worried parents, and we followed up on each and every comment and message. We were thrilled with the reaction and feedback, but as we said to Mona , we aren't experts, we aren't therapists, we can't offer psychological help, but we're just helping them understand and see the problem. Our hope is that professional help can be provided for those in need.