Yes, it's true, the headline you just read is for real; we're getting our own Central Perk! We've seen American hit sitcom Friends maybe 10 times now, possibly even more, and we never get sick of it! We've lived with the characters for more than 24 years and cried when it was all over. That's why we had one wish, which is to get to hang out at Central Perk. Well, it's about time, right?
Under the same name, a café opened its doors to avid fans in Port Said in 2015. Visitors flooded the place, and people talked about how great it is. Now, it seems that Cairenes are getting a share of the fun.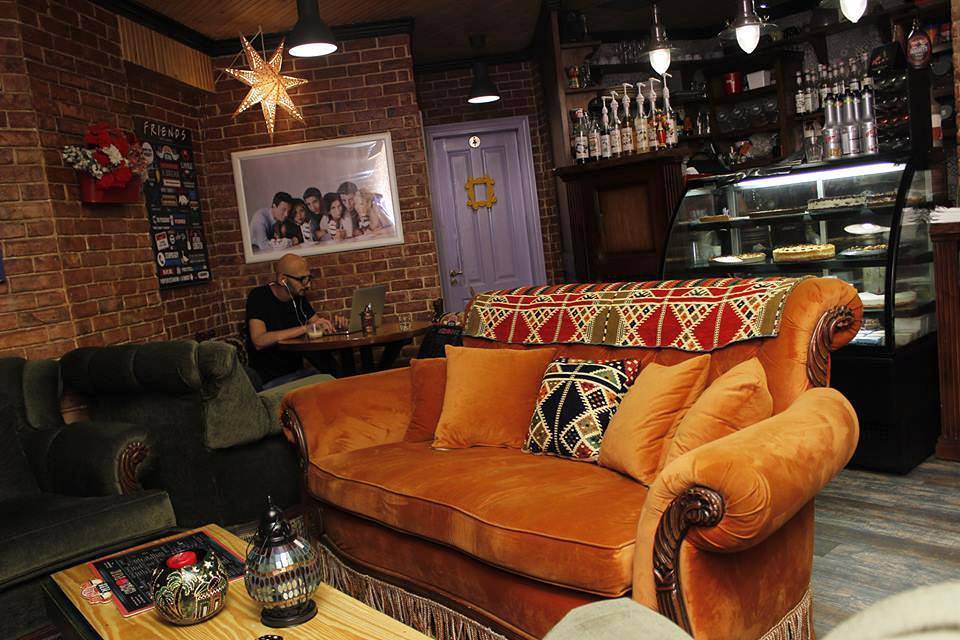 via Central Perk, Port Said
There has been some gossip about a new branch in Cairo, since we've been asking (more like begging actually) for one for the past four years. Today, Central Perk's official Instagram account announced that their new branch will be opening soon at The Park Mall in 5th settlement. OHHH MYYY GOOOD *in Janice's squeaky voice*
We hope this new branch will live up to our expectations. If only Rachel would be serving coffee though.