As you lay down on the beach, imagine not having to leave, ever. What if I tell you this is not a fantasy and that it's actually possible? Leading real estate company, Inertia, is now offering you the chance to enjoy paradise all year long. Dear Sahel-goers, meet Jefaira, the "all-year-round" beach town that has it all.
Jefaira is another brilliant addition to the glorious North Coast, in line with Egypt's 2030 vision. Featuring 10 neighbourhoods, Jefaira will be stretched across 5.5 million metres, enjoying 3.6 km long shoreline. In addition to the pristine colour of blue, more than 70% of the beach town is covered with green spaces. Say hello to the ultimate coastal life all year round!
The beautiful landscape and scenery is not the only perk Jefaira is privileged with; that's just the beginning. Services and facilities are the real deal breakers here, or shall we say, deal makers? Medical and educational facilities, check. Hotels, check. Sports amenities, check. Downtown area, promenade, and the largest central park in Sahel? Check, check, and check. What more could you wish for?
Let's talk architecture. Well, Jefaira was built on a sustainable master plan by none other than 10 Design's famed Paul Rodgers. The award-winning international practice joined forces with Inertia this time as its first project in Egypt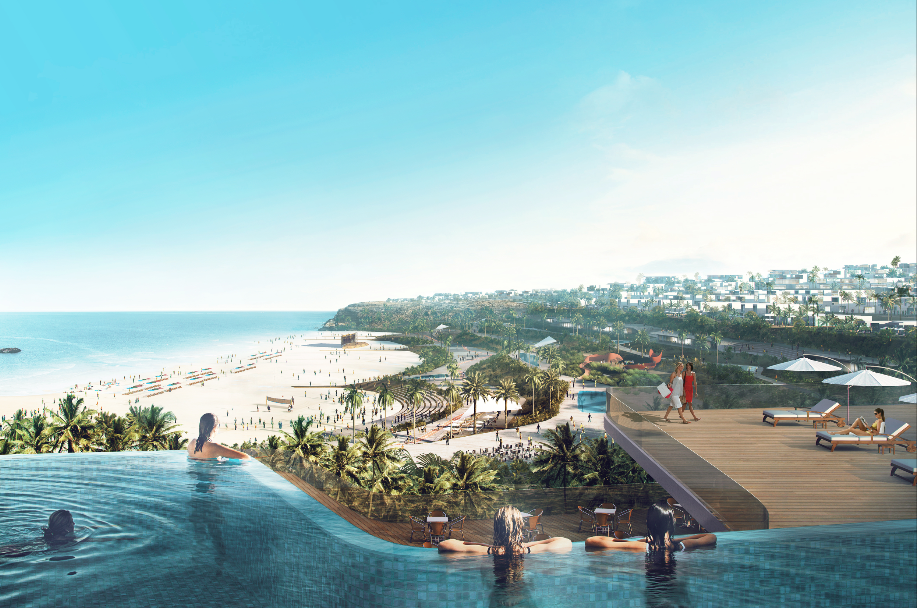 There are four out of 10 neighbourhoods launched so far; Furl, Seacliff, Quayside, and Cribs, each having its distinctive character.
Starting with the Furl Neighbourhood which is located at the center of Jefaira's shoreline with a variety of standalone villas, twin houses, chalets and condos, all fully-finished with perfect standards. Moving to the Quayside Neighbourhood that consists of villas, twin houses, park chalets, and apartments overlooking the lush greenery. The Cribs Neighbourhood is comprised of studios and apartments overlooking serene architecture and pools.
And finally the neighbourhood which is Shortlisted at the World Architecture Festival for its breathtaking homes, The Seacliff Neighbourhood, situated on a 220,000 square metre clifftop boasting one of Jefaira's most mind-blowing sea views over the Mediterranean Sea, embracing luxurious modern architecture homes that capture breathtaking views from every angle.
So, here's to a marvellous Mediterranean lifestyle that is only 300 km away from Cairo. We can't wait for the launch of the rest of the neighbourhoods.