While the last few years have witnessed a conceited effort by locals and real estate companies to revitalise Downtown Cairo - or at least maintain it - it's looking less and less likely that what was once the cultural centre of the Middle East will ever regain its former glory and one of the area's landmarks set for demolition.
The landmark in question is the 149 year-old Continental-Savoy Hotel. Taking up a huge block overlooking Opera Square and Adly Street on one side and Attaba Metro Station on the other, this week it was announced that the Holding Company for Tourism, Hotels & Cinema (HOTAC) has received the green light by authorities to tear the derelict building down.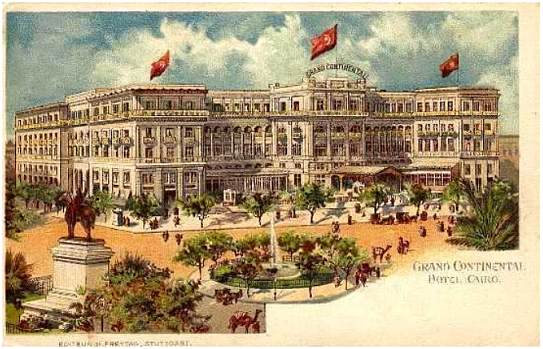 The hotel has, of course, seen (much) better days and is essentially abandoned, with a number of shops having opened up in the building's terraces in recent years. Having slowly begun its decline in the early 80s, the 1992 Cairo earthquake all but put the nail in the coffin of a hotel whose guests have included the likes of Saad Zaghloul and T.E. Lawrence in its heyday.
But the Egyptian General Company For Tourism & Hotels have big plans for the 10,733 sqm site, with a new 250-room four-star hotel in the works and specialists have been drafted in to to help maintain the face of the hotel during the demolition in process. Read up more about the history of the Continental-Savoy on Grand Hotels of Cairo.
__________
By Kalam El Qahaira