It's the last weekend in August which means summer is almost over. If you're stuck in Cairo, don't fret, we have your back covered with the hottest events in the C-town as usual. For more, check out our calendar.
Thursday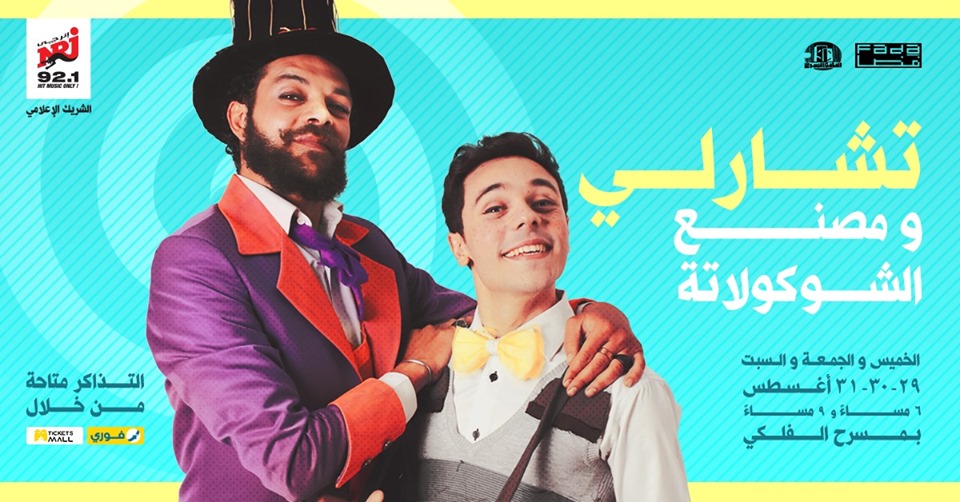 Do you fancy a family day this weekend? If so, then there's nothing better than attending the classic Charlie and the Chocolate Factory. The live performance is suitable your kids and your entire family will surely love it; it never gets old! The play will be showing from Thursday to Saturday with two shows per day. Tickets are for EGP 100 and you can claim them via Fawry or Tickets Mall.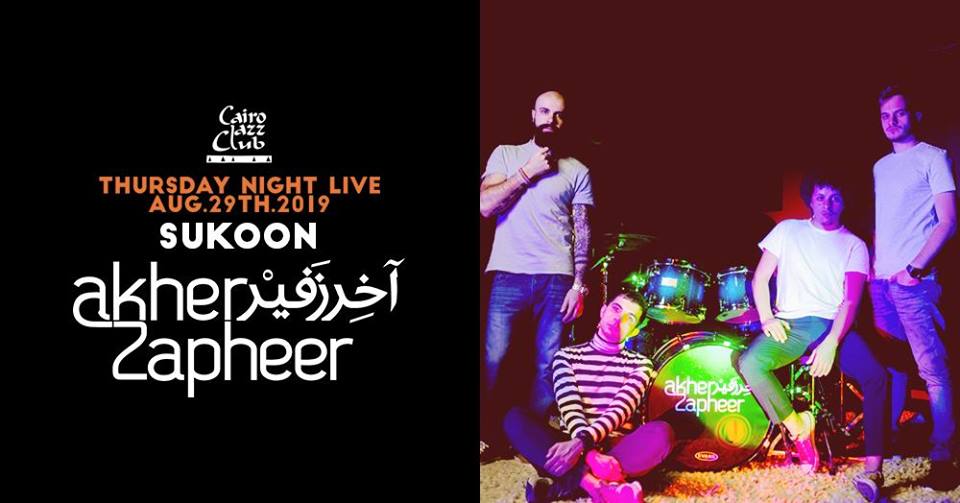 Want to listen to some Jordanian grunge punk and Arabic rock music? Then head to Cairo Jazz Club and enjoy Akher Zapheer that came all the way from Amman to offer you a totally different experience. But first, local band Sukoon will kick start the show.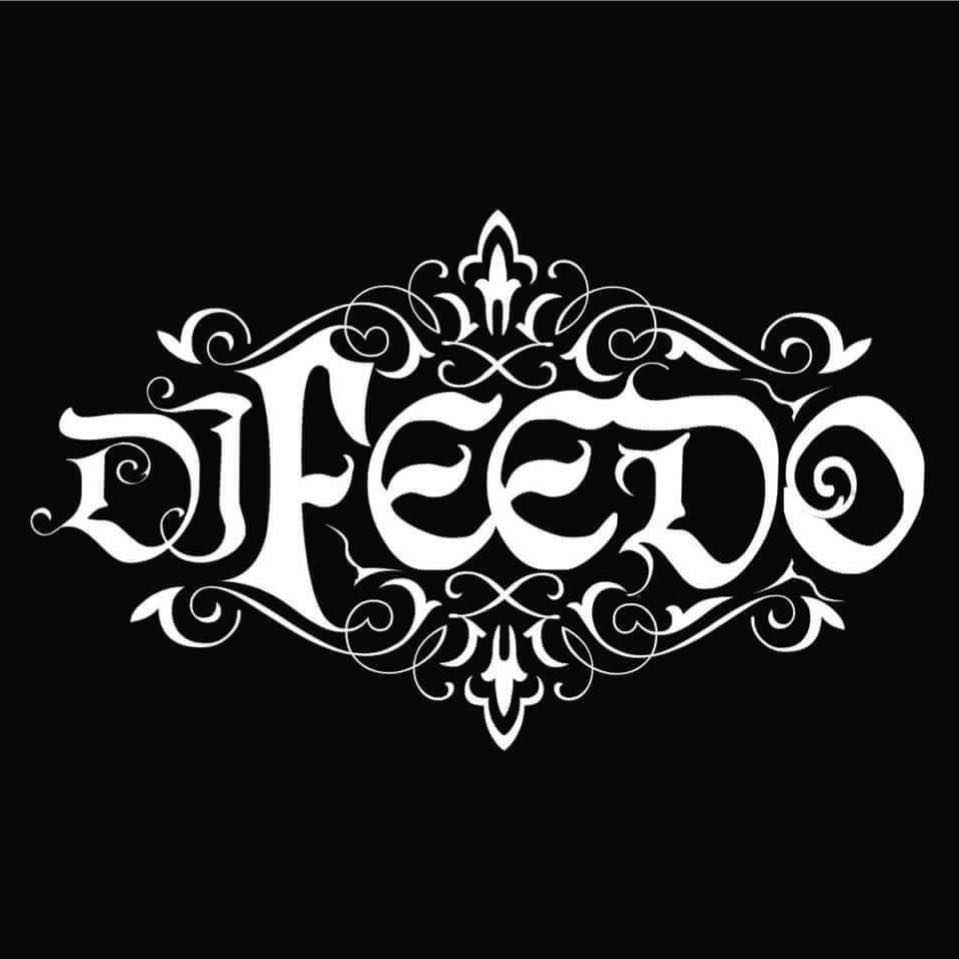 For sick hip hop beats, spend the whole night dancing at The Tap Maadi as DJ Feedo will be spinning his records this Thursday. For reservations, contact The Tap Maadi on Facebook.
Friday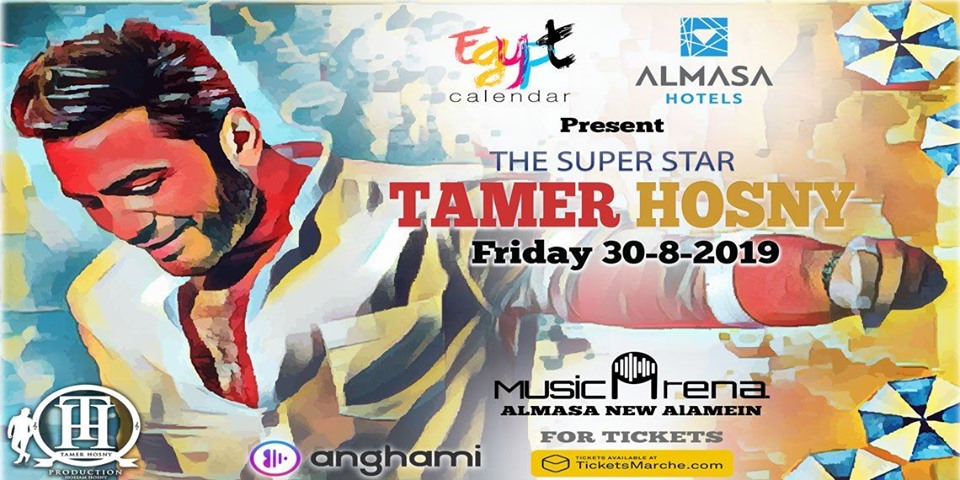 In celebration of 15 years of musical success, the megastar Tamer Hosny is performing, alongside French band Gipsy Kings, on the 30th of August in New Alamein City. Tickets are available on Ticketsmarché in a price range of EGP 300-4,000. Pick a category and book your tickets here.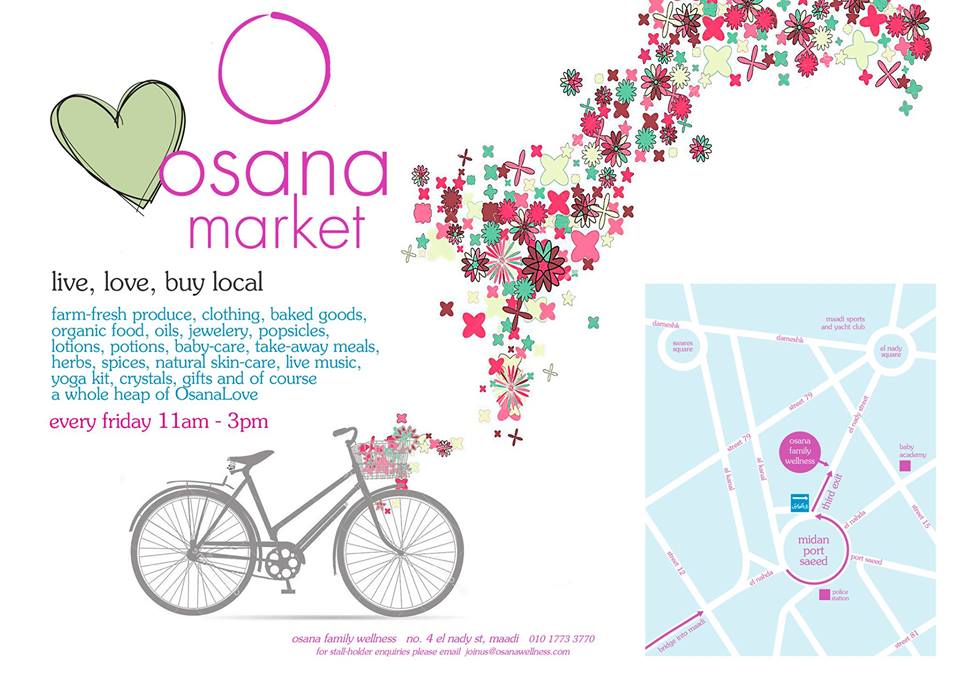 If you're a market person, Osana Family Wellness holds a very special market every Friday that you shouldn't miss for the world. There will be a wide array of locally produced items with love available. Farm-fresh produce, clothing, bakery, organic foods, oils, jewelry, herbs and spices, natural skin-care, crystals, you name it! Did we mention live music? Well, that's the cherry on top. 
Saturday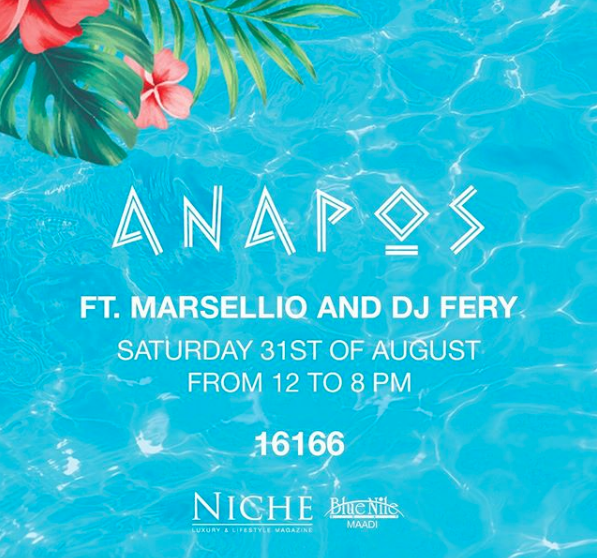 Kiss summer goodbye at the only infinity pool with a Nile view. Enjoy the pool party this Saturday, featuring Marsellio and DJ Fery, at Anapos. For reservations, call 16166.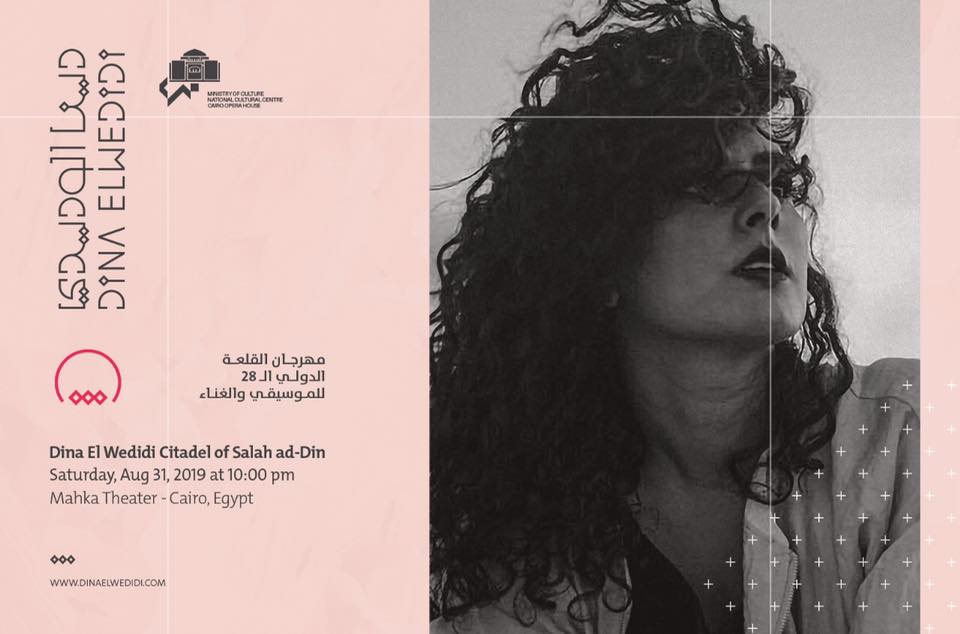 Enjoy Dina El Wedidi's angelic voice and soothing music this Saturday at the Mahka Theatre of the glorious Saladin Citadel. The concert is for free but there's an entry ticket for the venue that costs EGP 20.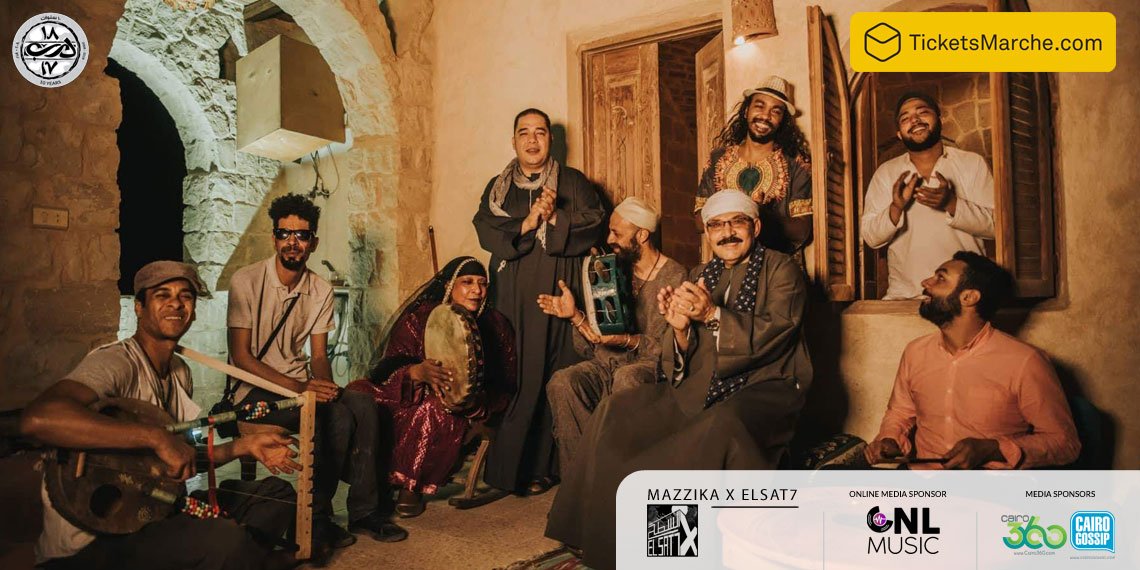 This Saturday, head to Darb 1718 to listen to some Egyptian folkloric music. Enjoy the soothing sounds of  zar and mawwal. Tickets are for 100 EGP.