How many times have you wanted to train your dog to do something and couldn't pull it off? Do you struggle while walking your dog, having to run down the street? You can't seem to control your dog or know what he wants? Well, Mahmoud Fady is here to save the day. Meet the Egyptian dog whisperer, everyone.
Mahmoud Fady is a certified dog trainer and owner of Mahmoud Fady Academy. The academy is the first one in Egypt to specialise in dogs' behaviour using pro techniques. Its main mission is to rehabilitate the dogs while educating their owners on how to deal with them in a positive and effective manner.
"Changing dogs' lives positively, while creating a world-class, unique dog training facility," Mahmoud Fady described his academy's mission.
He also wrote a book called "Rehla ma3 Kalbak" (A Journey With Your Dog) where Fady guides us through the process of understanding our canine friends. That, in addition to helping us at figuring out how to take care of the loyal animals.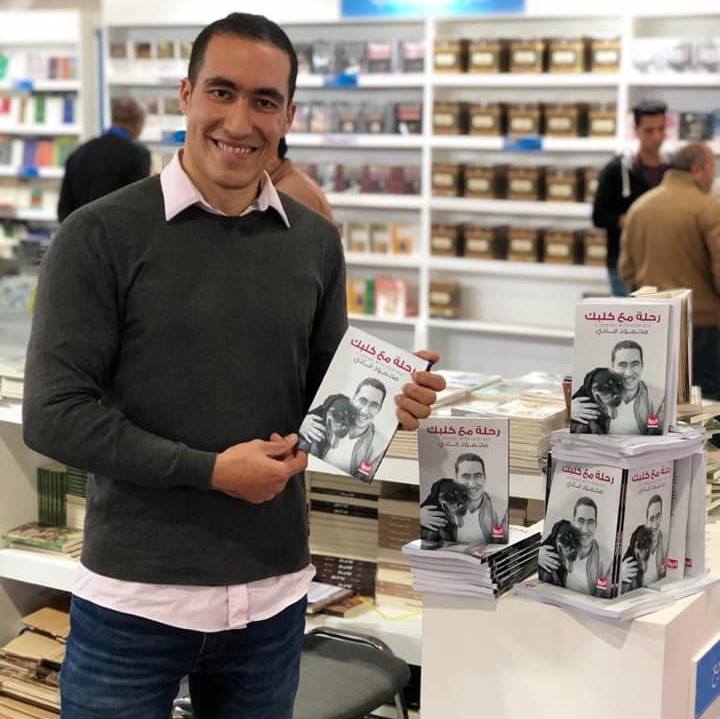 We sat down with the dog whisperer to get to know him a little better and asked him a few questions.
What inspired you to become a dog trainer in the first place?
My journey with dogs started back when I was just a child. I've always believed that dogs are not just animals, but rather beautiful, loyal, and friendly creatures. Although I had been exposed to a horrible attack from a stray dog once, it didn't stop me from conquering my fear. This incident was actually the beginning of it all, it evoked my urge to learn how to act around dogs, and maybe even understand their emotions in order to protect their beautiful and friendly nature.
When did you get your training by the world's best dog trainer, Cesar Milan?
I had the privilege and honour to be trained by Cesar Milan, a US-based dog trainer known for his TV series, Dog Whisperer. He taught me how to trust my instincts, learn to listen, and live with a purpose in life.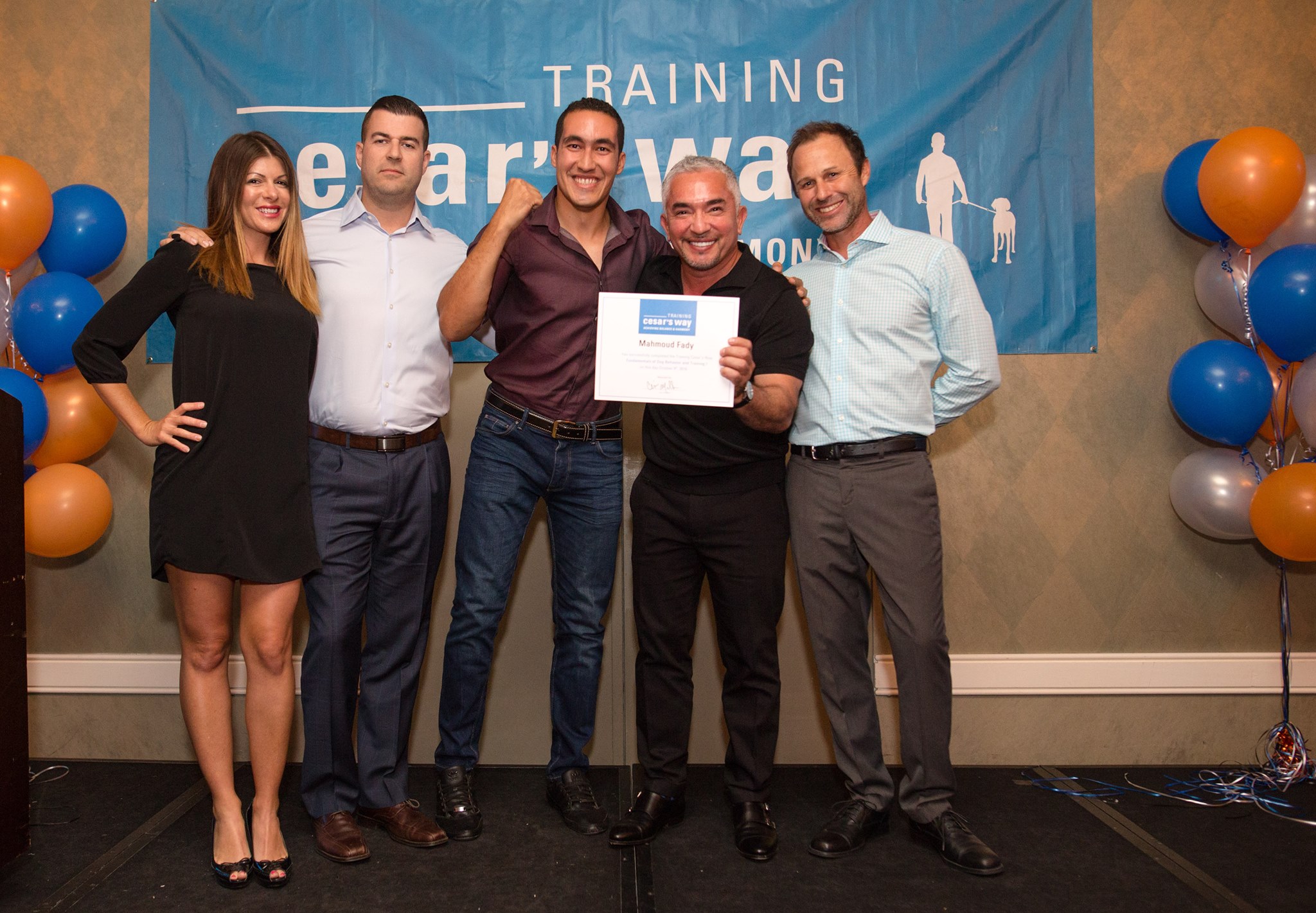 Is there a memorable dog you trained and you can never forget?
I would probably say [it was a dog called] Cesar. He was aggressive towards children, adults, and other dogs as well. Everyone was advising its owner to let it go due to its behaviour. But we are thrilled and proud that we gave Cesar a second chance to live a regular doggy life after our behavioural and obedience training program. We taught him how to fit in and not attack other people or dogs.
Name three of your favourite animals.
My three favourite animals are dogs, obviously, horses, and falcons.
How do you think we can solve the stray dogs' problem in Egypt?
I believe we can fix that by educating the society on how to deal with this type of dogs. We also need to promote the set up of shelters as a community service program throughout Egypt where stray dogs are vaccinated and neutered as well.
What do you think we should do to raise awareness about how people should adopt dogs and not buy from a shop?
We could educate potential dog owners to adopt by a comprehensive awareness program throughout schools in Egypt.
So, are you a dog lover too? Let us know in the comments section.