Eid is finally here, meaning more trips, beach days, and outings. What we love more than a fun get-together is to take tons of pictures to document these moments for life. Solo or with a group, what's better than a good selfie? In order to take a perfect selfie, we've compiled some tips to help you out.
Pick the best distance between your face and the cell phone
Be careful! You don't want your nose looking gigantic because you're standing way too close to the front camera. It's better if you move away from the phone.
Find your angle
Try to find your best angle. Is it when you look directly to the camera, when you point the camera at to your left profile, or when you tilt your head to the right a bit? It takes some trial and error to figure things out.
Adjust lighting
You might want to avoid the shadows that might be cast on your face. So, try to choose the best spot that lights up your whole face. If in direct sunlight, try to let the sunlight fill your face by having the sun behind the camera.
Pick the right background
You don't want some photobomb or a tree stemming out from your head.
Use photo editing apps
Sometimes the mobile camera is not the best, especially the front camera. So, better download apps to some edits or add filters. The most popular apps are VSCO and Lightroom.
Take more than one
Take as many as you can, because at the end of the day, out of 20 selfies, only one or two will probably seem just right.
Choose your facial expression wisely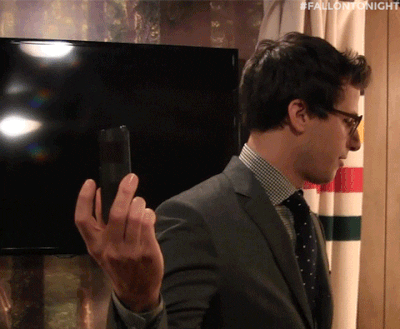 Teeth, or no teeth. Keep trying until you get the one that suits your face the most. Just remember, the dead serious face doesn't necessarily suit everyone. You don't want to end up looking like Kristen Stewart.
Adjust your phone's position
Vertical, horizontal, or slanted? Vertical is best for a quick selfie. If you want the scenery, then go for slightly horizontal.
Your hair
Bangs in front of your ear or behind your ear? Ponytail or loose? It all makes a difference, trust us.
LOOK AT THE CAMERA!
Last, but not least. Make sure you look at the correct spot; the camera lens. There's nothing worse than a selfie (and we have all seen them) where you're looking at the screen, making the picture look like you're looking behind the camera. Sure, use the screen to compose the shot, but when it's time to click, look at the damn lens! 
Don't forget to share your perfect selfie with us in the comments!