The gorgeous actress Dorra Zarrouk has fashion dominance in all the sophisticated and effortlessly chic outfits she wears. The superstar never fails to impress us with her elegant and irresistible looks in every occasion. Whether casual or classy, she is always on top.
#1 Cairo International Film Festival (CIFF)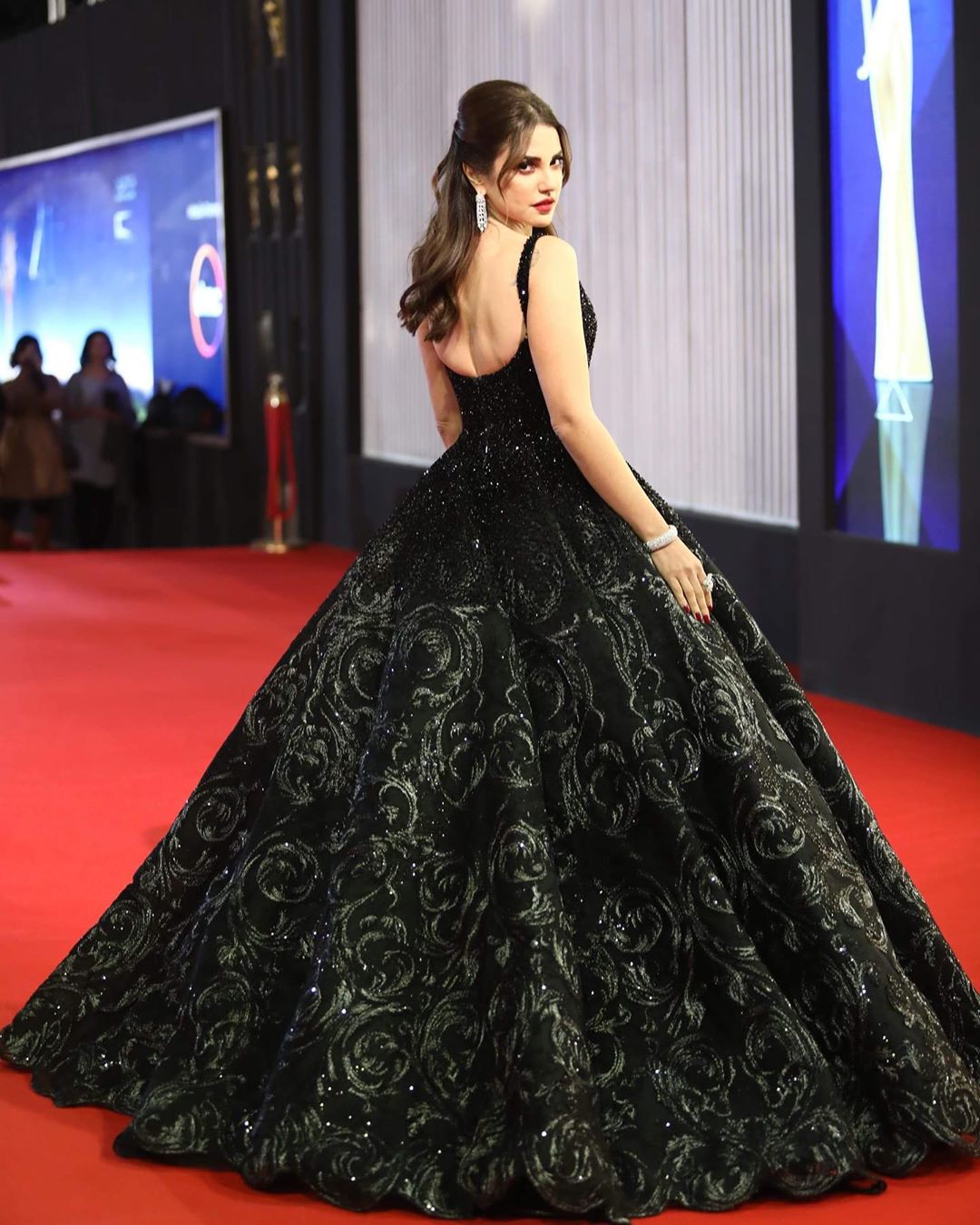 Styled by Youmna Mostafa, Dorra stole the lights at the opening ceremony of CIFF 2019 as she rocked a black gown designed by Michael Cinco.
#2 Enigma Magazine Awards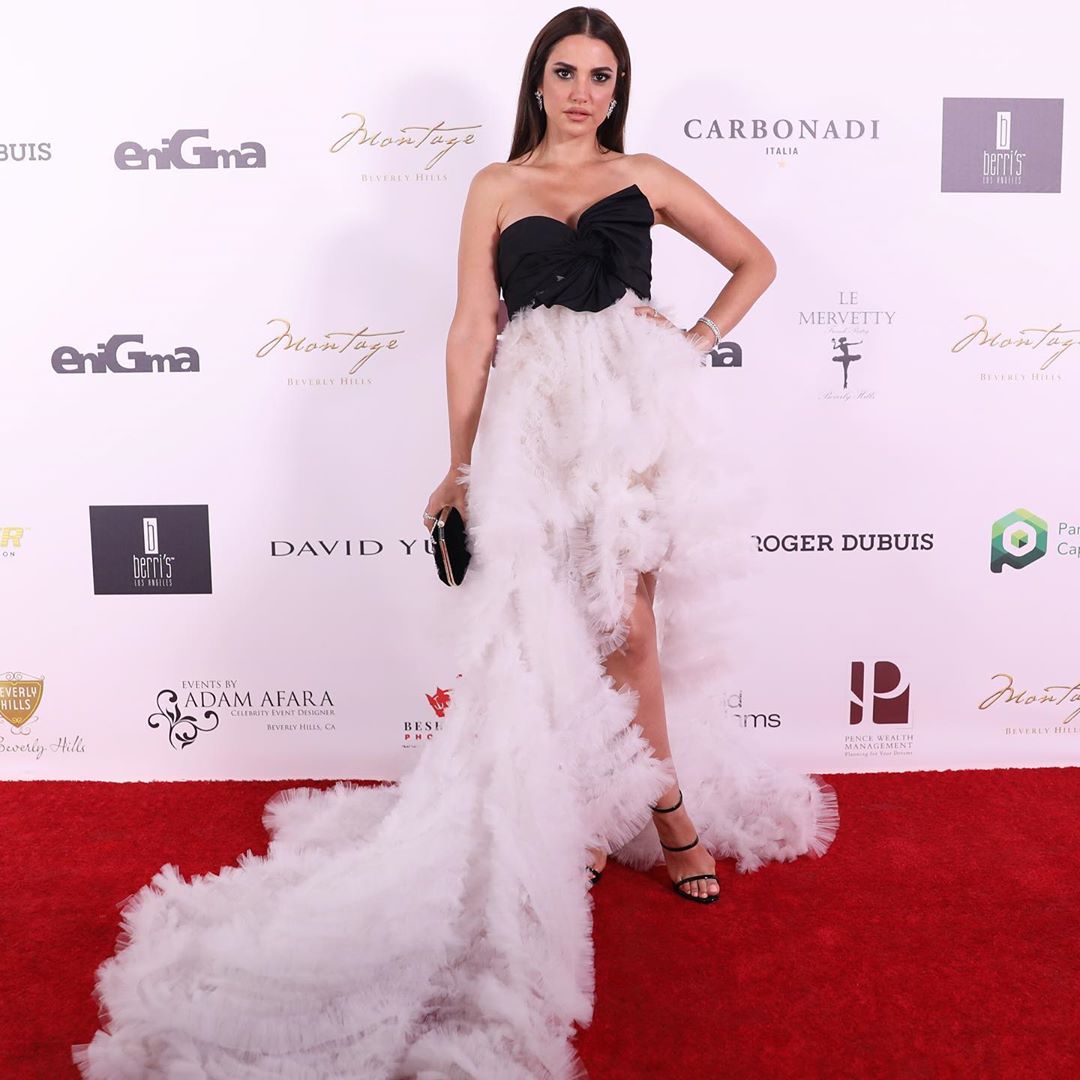 A black and white dress gave her an absolutely classy look. That was just the perfect look for receiving her award at the Enigma Magazine Awards ceremony.
#3 El Gouna Film Festival (GFF)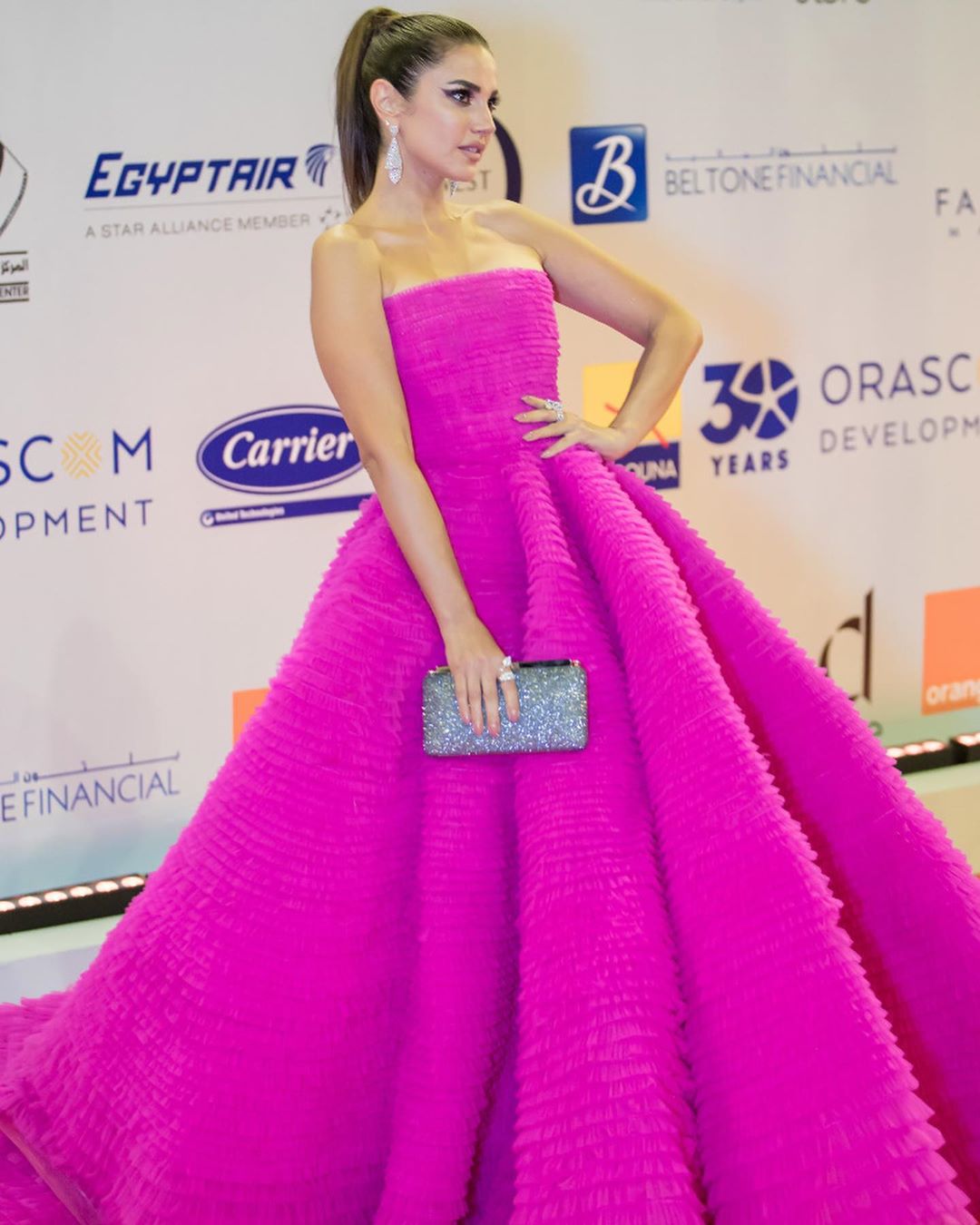 Another iconic dress was at the 3rd edition of GFF.  Stylist Youmna Mostafa was also the one behind that magical choice, a bright pink long train gown for Dorra to impress us as usual.
#4 GFF After-Party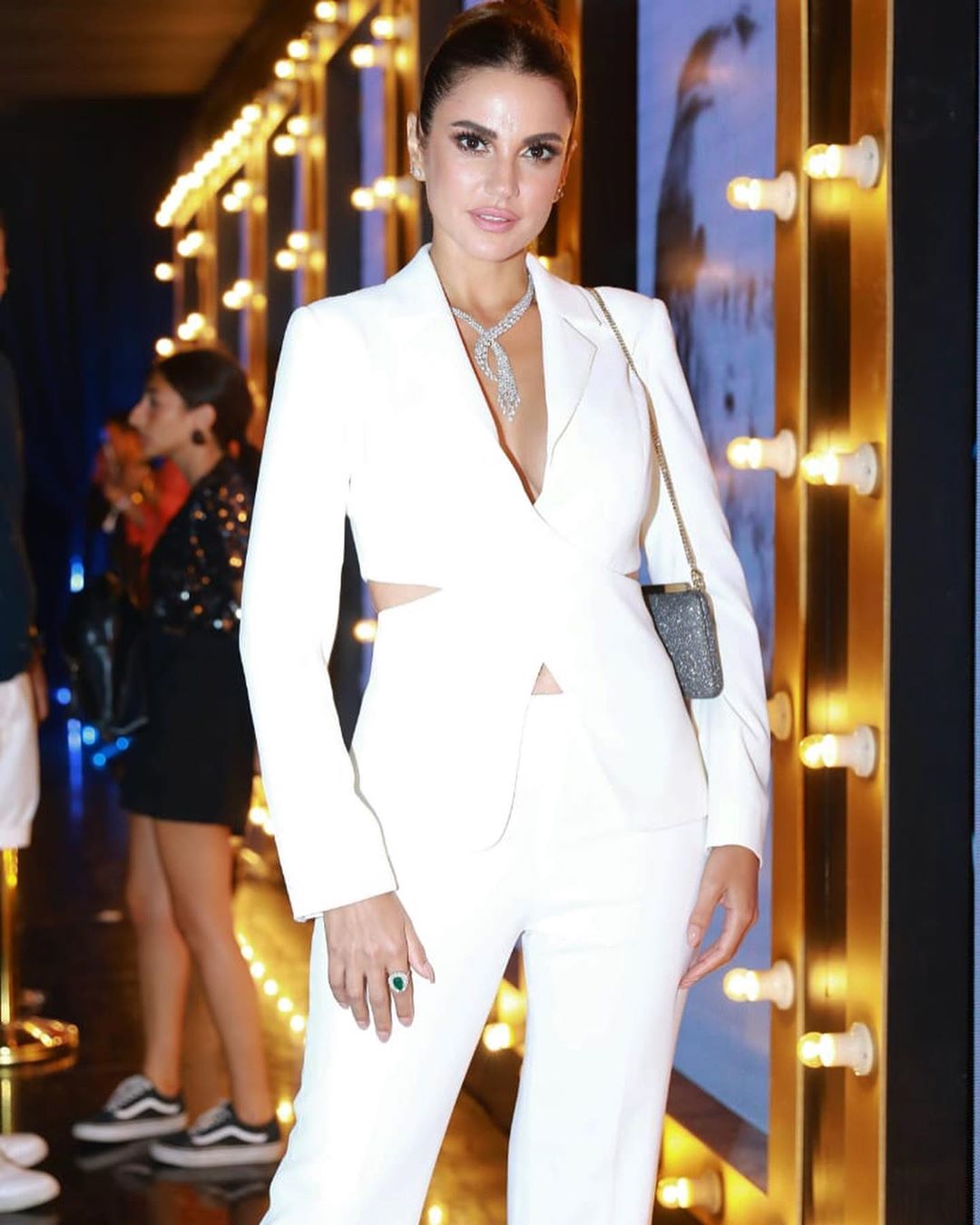 Even at after-parties, Dorra never fails to grab your attention to every tiny detail of her outfit. At one of GFF's after-parties, a stunning suit from Les Folies de Sophie couture was Dorra's choice for the night.
#5 ADORE Cometic Campaign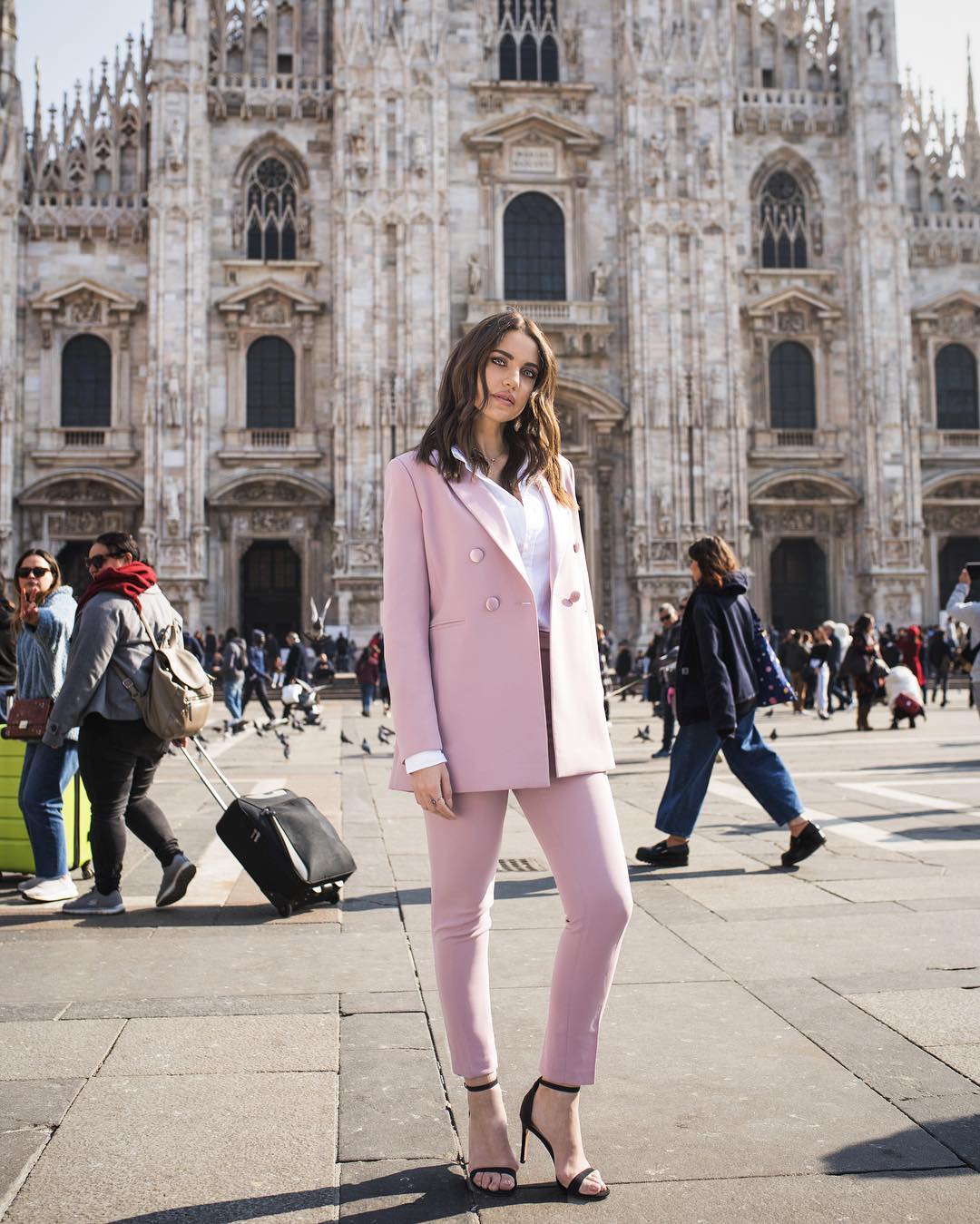 The red carpet pro also pulls it off when it comes to casual outfits. an ultra-chic light pink suit was a great choice for the ADORE cosmetics photoshoot.
Which one was your favourite look?