What do you think is the most important thing about hanging out with friends other than having a good time? Exactly! Great food! Even when you're not hungry, chilling at home, watching your favourite TV show and need something sweet to binge on, you instantly think about ordering a sweet snack.
Since snacking consumes our thoughts, it's not surprising that we hear about new food trends every day. And whether it's something savoury or a mouth-watering dessert that we find ourselves craving late at night, everything revolves around food.
In addition to Japan giving us great anime content, it also brings us delicious gourmet food that, once we try it, we cannot stop eating it. When we think about Japanese food, sushi instantly pops into our heads. However, as much as almost everyone loves eating sushi at any time of the day, Japanese cuisine has a lot more to offer, including desserts.
Among Japan's yummy edibles, you'll find Uncle Fluffy's jiggly goodness of Japanese cheesecakes that capture all eyes while you stroll around the mall. This dessert's fluffiness and cake-like appearance makes you want to eat it right on the spot.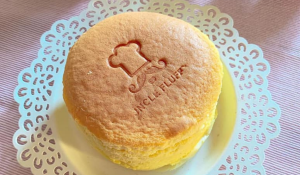 Coming in second place but still on top of those tasty Japanese goodies is one of the country's most delightful desserts, which is…you guessed it—mochi.
So what's Mochi?
We're glad you asked! Mochi is a traditional Japanese dessert that made it to Egypt in record time. Made out of glutinous rice flour, water, and cornstarch, it's steamed and mashed until it forms a soft, chewy texture.
This dessert is later filled with all kinds of flavours, including strawberry cream, ube (a purple yam popularly used in Japan) and even brown sugar boba flavour, which is amazingly sweet.
Mochi can also be filled with something more magical—ice cream! Also, here's a little secret—it's very easy to make at home if you follow the correct instructions.
The best part about mochi, though, is that it finally came into our lives through debuting in places like Momochi on Instagram and Moishi, which first opened in Marassi Clubhouse and La Vista as a small stall. Don't worry, though, Moishi's popularity led it to open up in Cairo, with shops in Tagamoa and Zayed.
If you want to try this delicious dessert, here are a couple of spots that serve the best Mochi in Cairo:
Momochi 
Famous for its exquisite taste in making the perfect mochi, Momochi is an online Mochi store that got very popular for its fast delivery, fresh products, and delivery to other places in Egypt, such as Alexandria. Momochi blew up with reviews all over TikTok, and if you've been online at any point in the past few weeks, then you've definitely heard about this amazing place.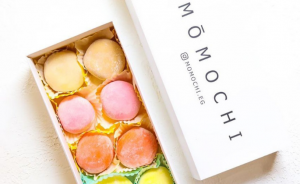 Taiyaki
Famous for its wide selection of Japanese desserts, Taiyaki is best known for its fish-shaped Taiyaki ice cream that captured the hearts of many people in Tagamoa, October, and Zayed. Its recent addition to the dessert menu is mochi with its different flavours, so rejoice!