Images via Rania Fayed
One's wedding day is a big day a couple will never forget, and that's exactly why every single detail on this special occasion is highly important. But this piece is not about the wedding dress nor the band; it's about the cake! The wedding cake is a sacred cornerstone of the ceremony, but unfortunately, here in Egypt, people seem to give more attention to the cutting moment and the fire show that accompanies it more than the edibility of it. However, Rania Fayed comes to the rescue and acts as a game-changer for the whole cake thing.
Have you ever watched wedding-centred movies and fancied the moment where couples went to a caterer for the cake tasting? The well-thought designs, the moist-looking texture, and most importantly, the rich flavour you can almost taste through your TV set. Well, if your big day's coming up, that's not so different from what you'll experience with Rania, but in real life. Let us tell you more about the Egyptian cake stylist that makes magical dreams come true.
 

 

View this post on Instagram

 
Based in both Egypt and the US, Rania has been in the cake business for the past nine years. Her well-executed designs, with fine details and heavenly taste, will make you think she's been to the best culinary schools. However, Fayed, who's also a super-mom, is actually a self-taught artist that worked her way through what started as a hobby, from her own kitchen.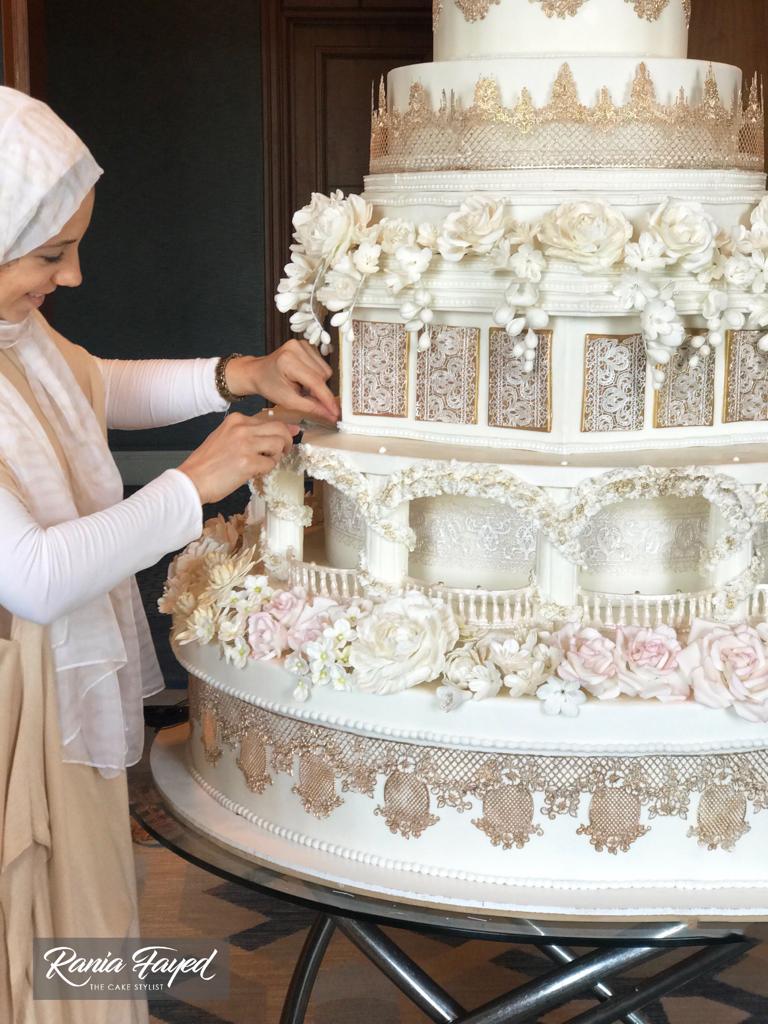 "I learned everything through research and trial and error. I always wanted to try new techniques, and once I mastered them, I would look for a new challenge. If I didn't know how something was done, I wouldn't give up until I figured it out," Rania told us. "I would set goals and projects for myself, as well as deadlines I had to meet. Then, I started making cakes for friends and family; I always received great feedback, and this was when I knew I wanted to turn it into a business someday," she added. 
Fayed's designs look straight out of a fairytale, so when we asked her for her source of inspiration, her answer was simple, "the couple". She first gives them a cake design form to fill out, through which she gets an understanding of what they like and don't like, their taste and preference, as well as the style they're looking for. She also asks for key aspects for the wedding theme; such as the colour palette of the seating area and maybe the location. These details help her at brainstorming ideas and sketching the design.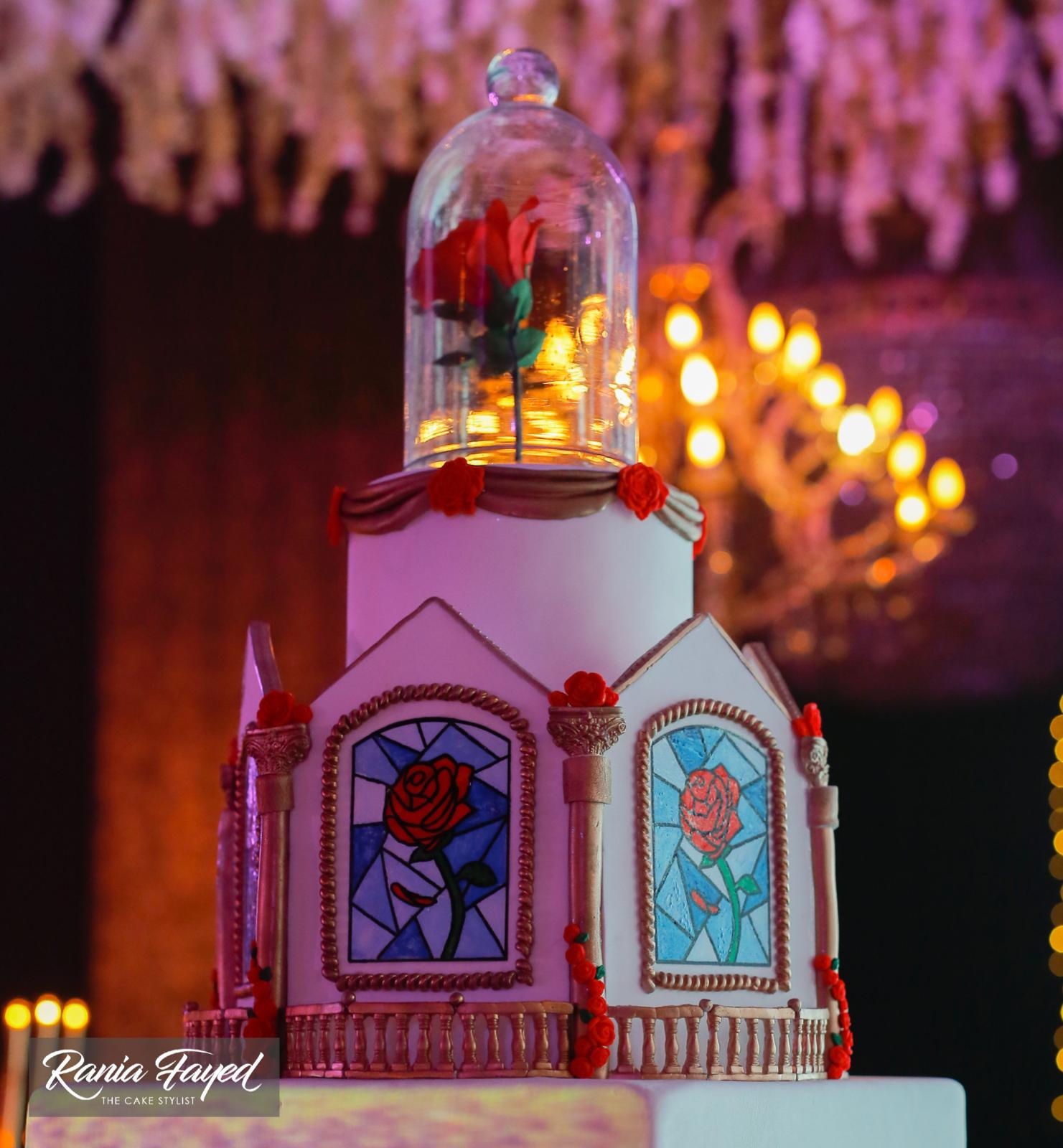 Moving on from the design to the core; the heavenly flavours. Rania offers a wide variety of options for the couple to choose from. She can sometimes recommend ones; like her personal favourite Chocolate Devil's Food Cake with Nutella Filling, and the Pecan Praline Caramel filling. However, she prefers for the bride and groom to make the final decision as she believes "the cake is a reflection of them".
You're now probably wondering how to get your hands on those heavenly creations for your own wedding. Well, Rania has a cake studio in both Egypt and Florida, USA, and pages on Facebook and Instagram where you can place your order online from either destination. The artist, however, hopes to open up a fully-staffed retail bakery so she would be able to increase her production capacity as her schedule is already fully booked months ahead.