We all love desserts; pleasing our sweet tooth now and then helps us get over life's challenges. Yes, we actually use food to face life! But when it comes to summer desserts, a heavenly ingredient is usually added to help us cope with the heat. This secret, marvellous ingredient is ice cream. You can add it to any dessert and it'll taste just right. So, since it's Ice Cream day today, here are some over-the-top recipes that include the super delicious element.
Brownie Ice Cream Crunch Bars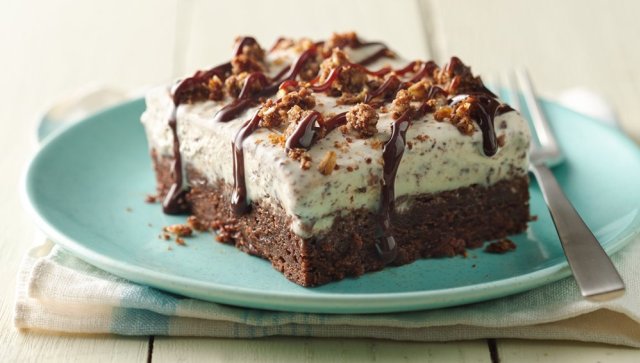 A hot, crunchy pillow of chocolate heaven, topped with chocolate chip ice cream and chocolate granola bars. Yummy... Click here for the recipe.
Cupcakes with Vanilla Ice Cream Frosting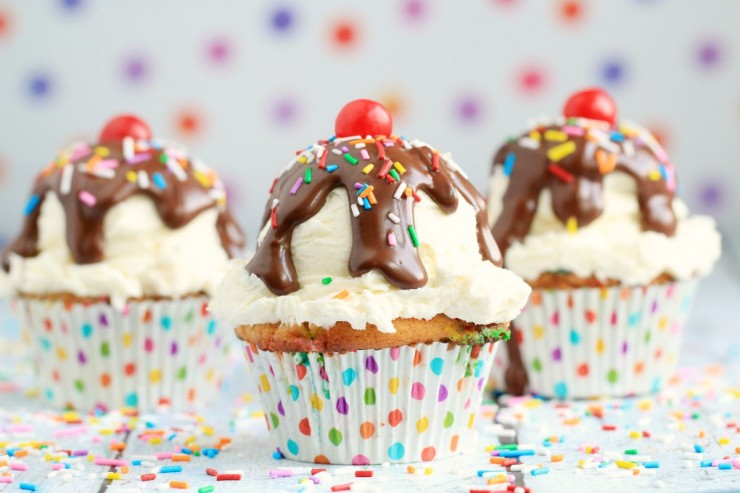 Don't you just love cupcakes? That small, yet delicious treat we can't resist. Vanilla is definitely a bonus! You can find the recipe here.
Candy Craze Ice Cream Sandwiches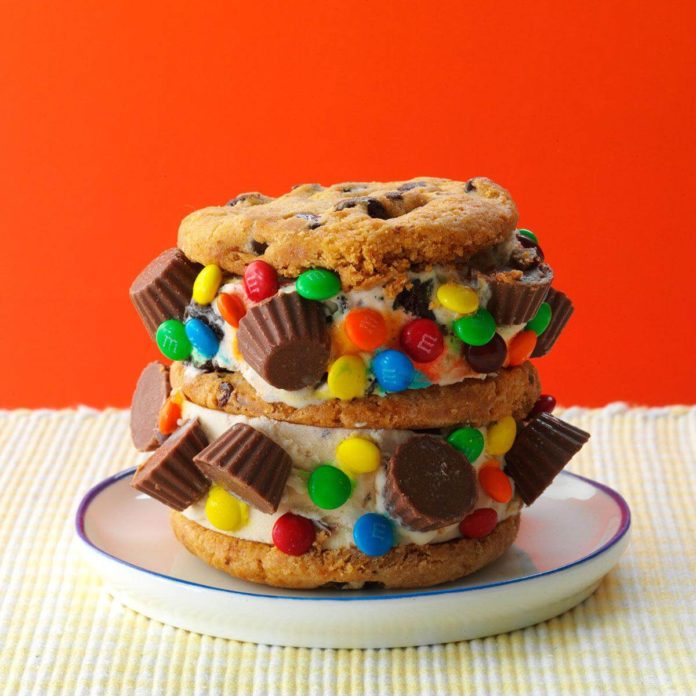 Cookies, ice cream, and M&M's, oh boy! Can you think of a better combination? Here's the recipe.
Banana Split Supreme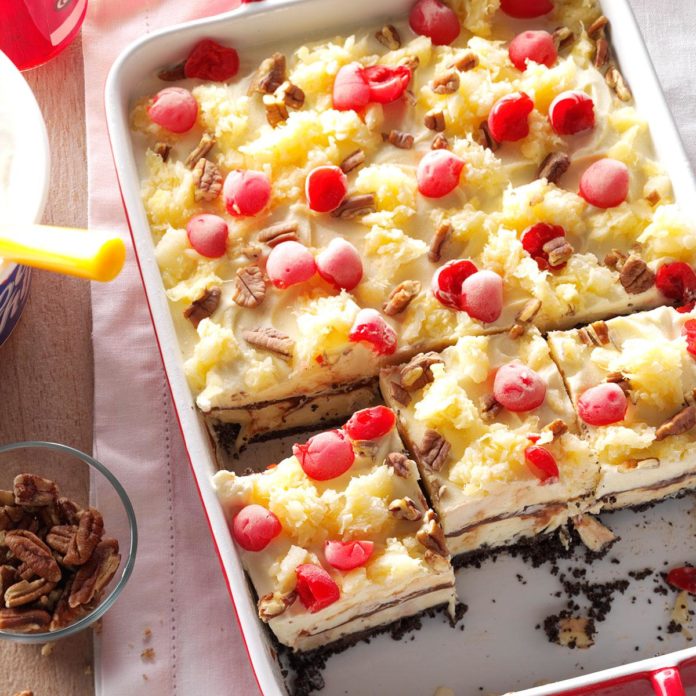 One hell of a fruity dessert we've got here. Bananas, cherries, and pineapples; fruit heaven, is that you? You can find the recipe here.
Ice Cream Truffles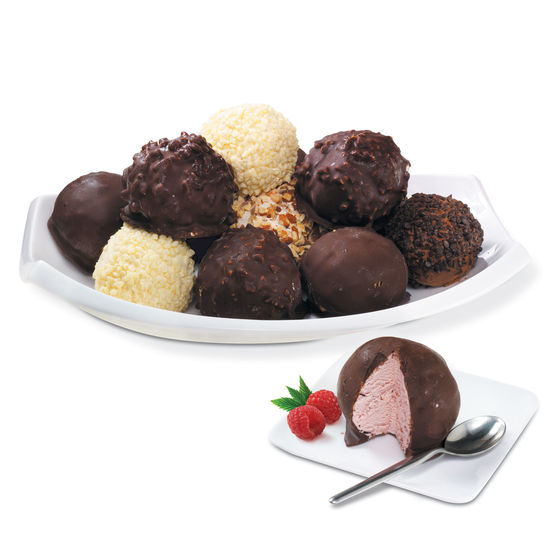 Mouth-watering balls of ice cream? Yes, please! For the recipe, click here.
Peanut Butter Explosion Granola Ice Cream Sandwiches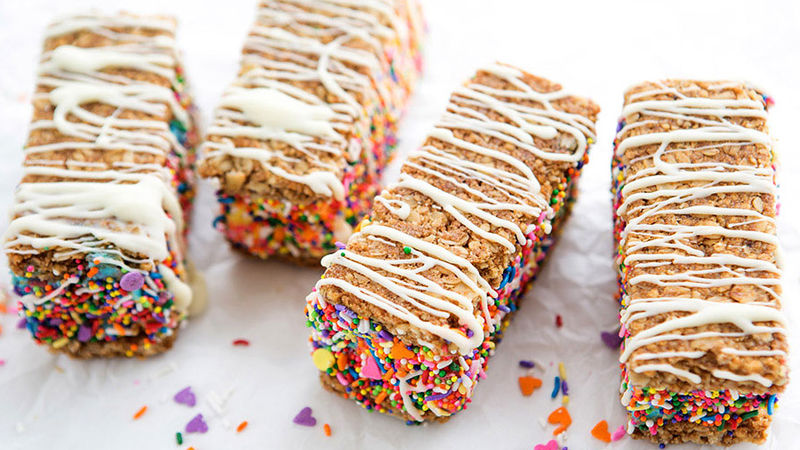 Cold, yummy sandwiches that have ice cream in them, cool right? Well, peanut butter fans, this one's for you. You can find the recipe here.
Tiny Toast Mini Ice Cream Sundaes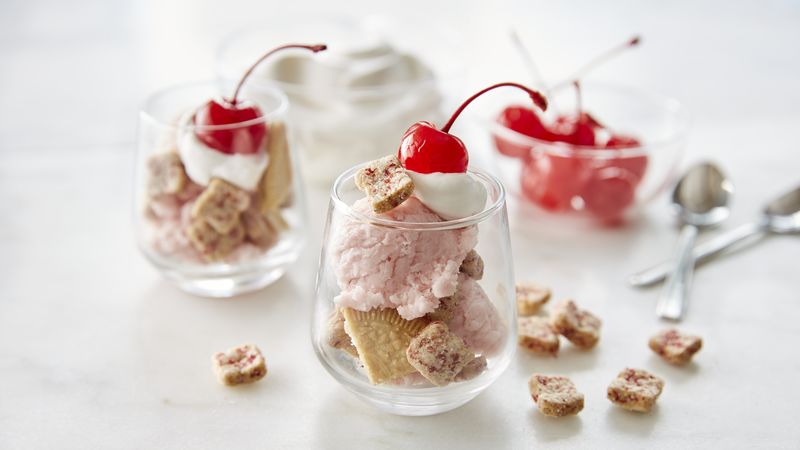 Having a guest over? That's a great option that's also easy to prepare at home. You can find the recipe here.
Happy Ice Cream Day!