Today, we're not here to recommend but rather to remind. Although new burger spots keep popping up everywhere, some places' names remain engraved in our stomachs for their unique signatures. A burger is always anyone's go-to meal in times of happiness, sadness, cravings, cheat meals, or celebrations! So, let's get into it and remember these classic spots.
Lucille's
Lucille's is every Maadian's go-to for a classic burger that fills you with happiness. Its original branch in Maadi has gained recognition outside the area, and people flock to it to enjoy a classic American burger. New Cairo residents, you must consider yourselves lucky because Lucille's opened a new branch in New Cairo a couple of years ago.
Lucille's isn't only famous for its delicious burgers; the place itself has its authentic classy-casual vibes!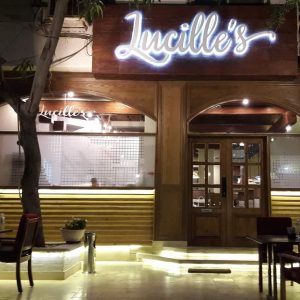 Willy's Kitchen
Located in several areas, Willy's Kitchen satisfies most Cairenes with specials like its unique Nacho Burger. If you're looking for a richly flavoured patty, you should definitely try it! You can order a variety of tasty burgers, wraps, and more!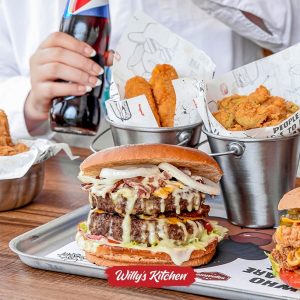 Mince
All the way from London, two top burger chefs helped in establishing Mince in 2011. So, what makes it unique? Well, Mince has the rare perk of combining two essential things: top-notch burgers created with the taste and quality of a high-end restaurant, and the casual fast food experience.
Now, if you haven't tried Mince, you must be wondering about what you're missing out on! Check out its 70s menu to find out how only EGP 70 can go a long way.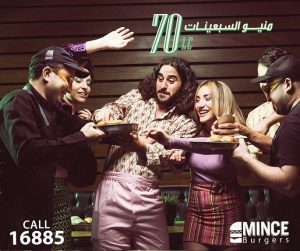 Buffalo Burger
Who doesn't know its name? Its orange diamond-shaped logo sure captures our attention! This is why we're here to remind you about its buffalo offers, delicious appetisers, and…KETO! That's one of its good parts.
If you've been reading this article but you feel overcome with the need to start dieting, you shouldn't worry much because Buffalo Burger now has a keto section on the menu. As a result, you can enjoy tasty burgers that are wrapped with lettuce instead of sandwiches. It's a good deal for your body, don't you agree?