Featured image via Spotify
The weekend is here and it's time to step outside of your comfort zone! There's a variety of events and moments to cherish, pick the unfamiliar and grow outside of your bubble. Also, since it's a long weekend, it's a great opportunity to enjoy the music festivals Egypt is offering you. For more events, click here. 
Thursday 
Get ready this Thursday for the full tech house experience, featuring Hisham Zahran. Zahran won't be the only one getting your groove on, but the fresh duo Tourkey & Selim will also be there. Finally, prepare yourselves for the fresh techno queen DINAA and her intense beats that will keep you on the dance floor all night. For reservations, call 01008111330 or click here.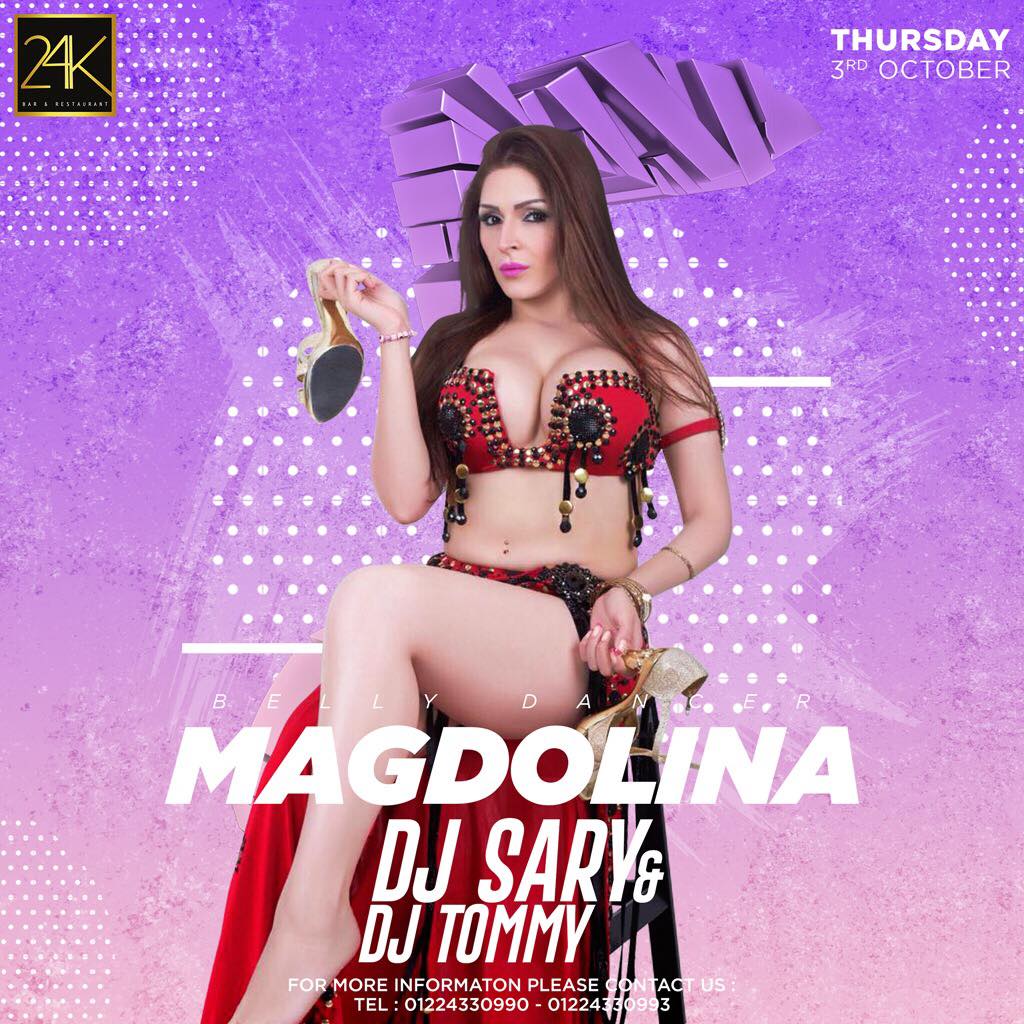 24K Lounge is celebrating the new month with belly dancer Magdolina, accompanied by DJs SARY and Tommy. To place a reservation, call 01224330990 or 01224330993.
Friday

This weekend is going to be litter than ever as Heracleion Festival hails upon us. Head to the Red Sea's Soma Bay for a sick line-up, featuring Aly & Fila, Paul Van Dyk, Joris Voorn, Âme, and more.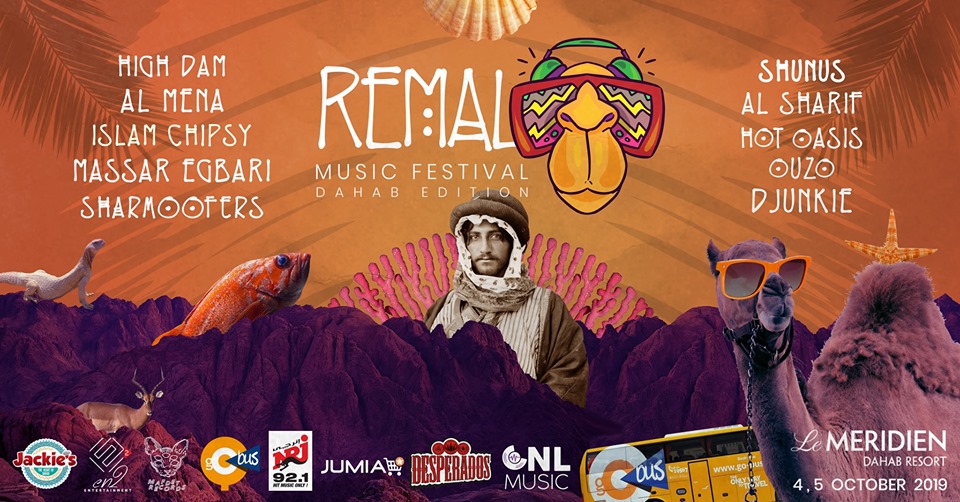 The Egyptian desert makes the ultimate destination for music festivals. That's why, nowhere would beat Dahab's incomparable beauty for the upcoming Remal Music Festival. The two-day event's line-up features Shunus, Alsharif, High Dam, Sharmoofers, Islam Chipsy, Ouzo, Hot Oasis, Almena, Massar Egbari, and DJunkie. You have the option to either purchase a two-day pass or a pass for day 1 or day 2.

Leave your worries back in the hectic capital and join other dancing souls on a journey to discover the Lost City. Taking place on Sahl Hasheesh's sandy shore, this mini beach music festival will feature a fine selection of 20+ artists. Those include Ahmed Samy, Aly Goede, Kitchen Crowd, Patrice Baumel, Hot Oasis, Eagles & Butterflies, Akladios, Safi, and more. Further information about the event will be released shortly, so stay tuned.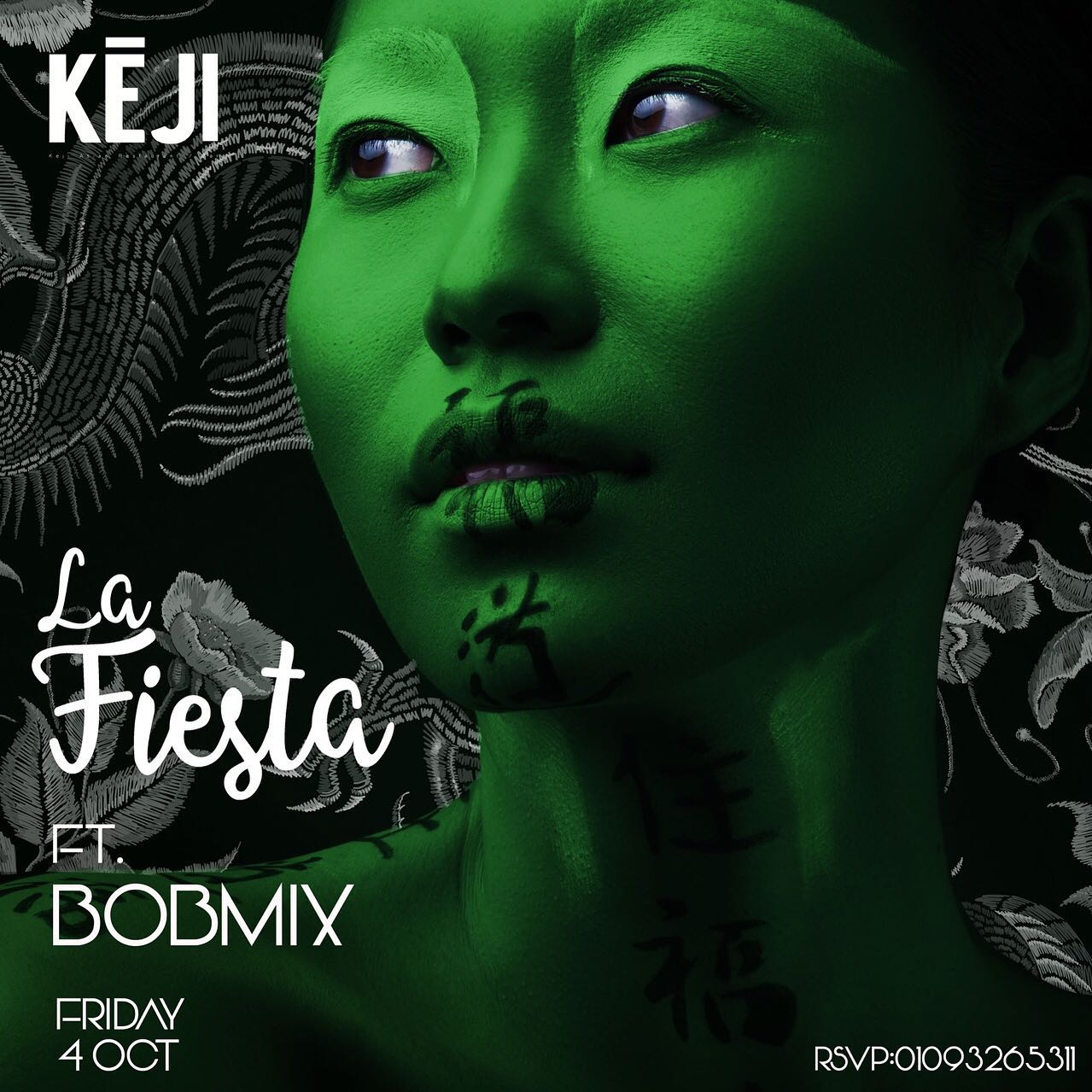 We couldn't believe it either, but guess what! La Fiesta is being held this Friday at Keji Egypt, featuring DJ Bobmix who will be going all out with unique tunes. For reservations, call 01093265311.
Saturday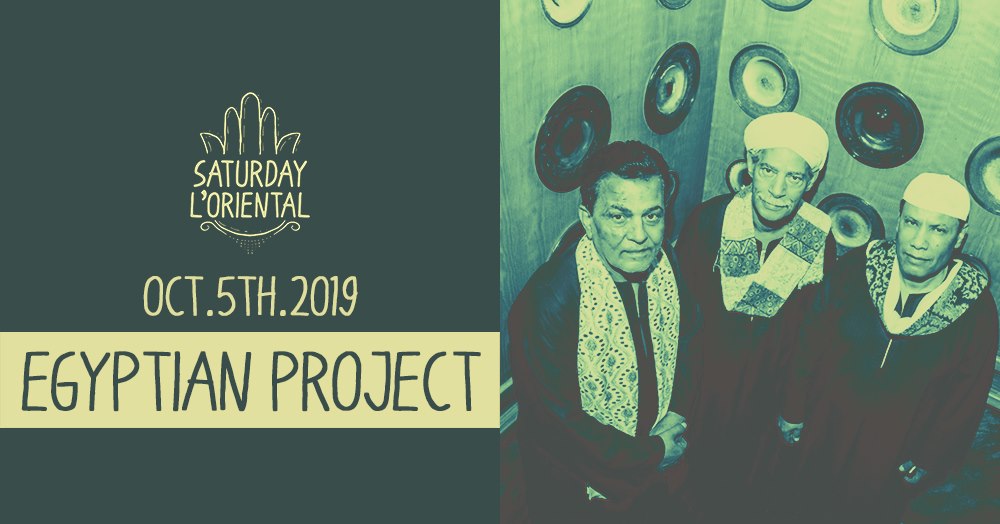 Enjoy some Egyptian folk music by the one and only Egyptian Project at Cairo Jazz Club this weekend.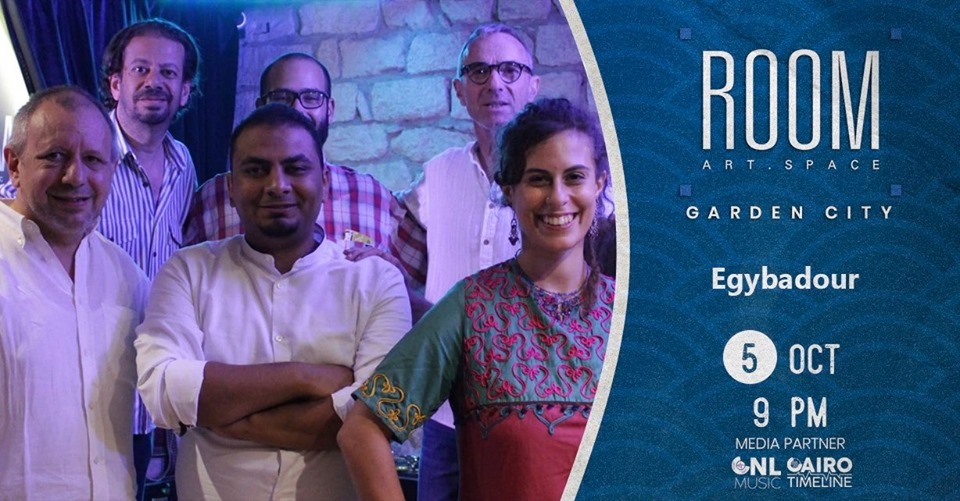 Enjoy Egybadour band this Saturday night for some eastern and western music, accompanied by an Indian and Latin touches. If that's never been your thing, well, then it's about to become so.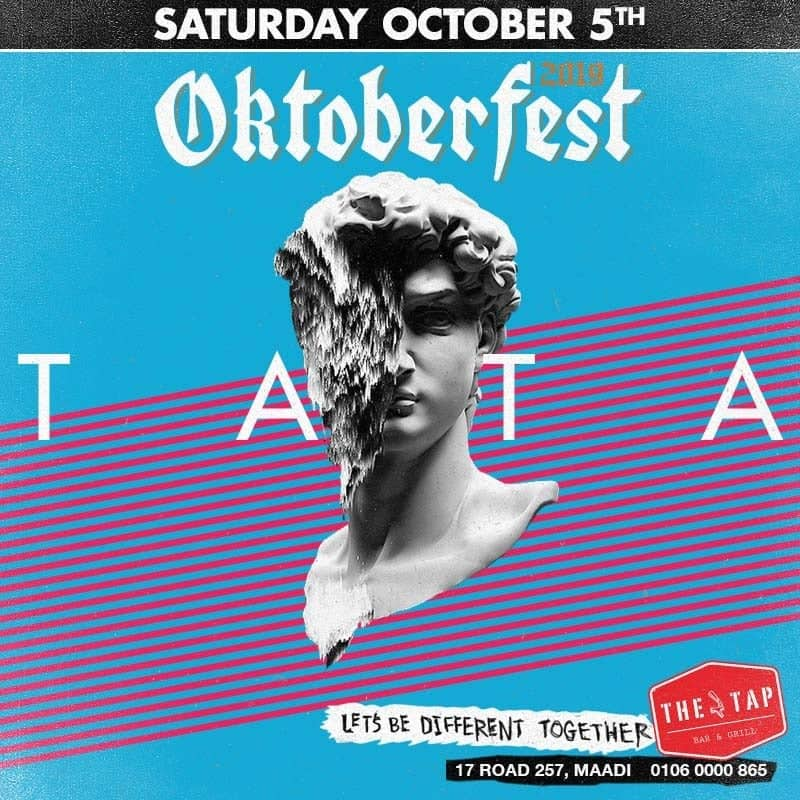 Enjoy TATA'S upbeat funk and disco beats on the last days of Oktoberfest 2019 at The Tap Maadi. Whether or not you've heard of them, we assure you an unforgettable night for you and your friends!