Many celebrities are known for their social media activities. Some are famous for their comments, some for memes they post, like Mohamed Henedy, others for their quirky selfies, like Fathy Abdelwahab. Then along came Somaya Elkhashab.
All of a sudden, Elkhashab's Twitter started trending on the 4th of May, and her tweets made it seem like a tween or a member of Gen-Z were writing them, quoting pop stars like Taylor Swift, Nicki Minaj, and J-Lo. In one tweet, she posted a fabulous photo of herself, with the quote: "Don't be fooled by the rocks that I got, I'm still Somaya from the block", using the famous lyrics of Jenny from the Block.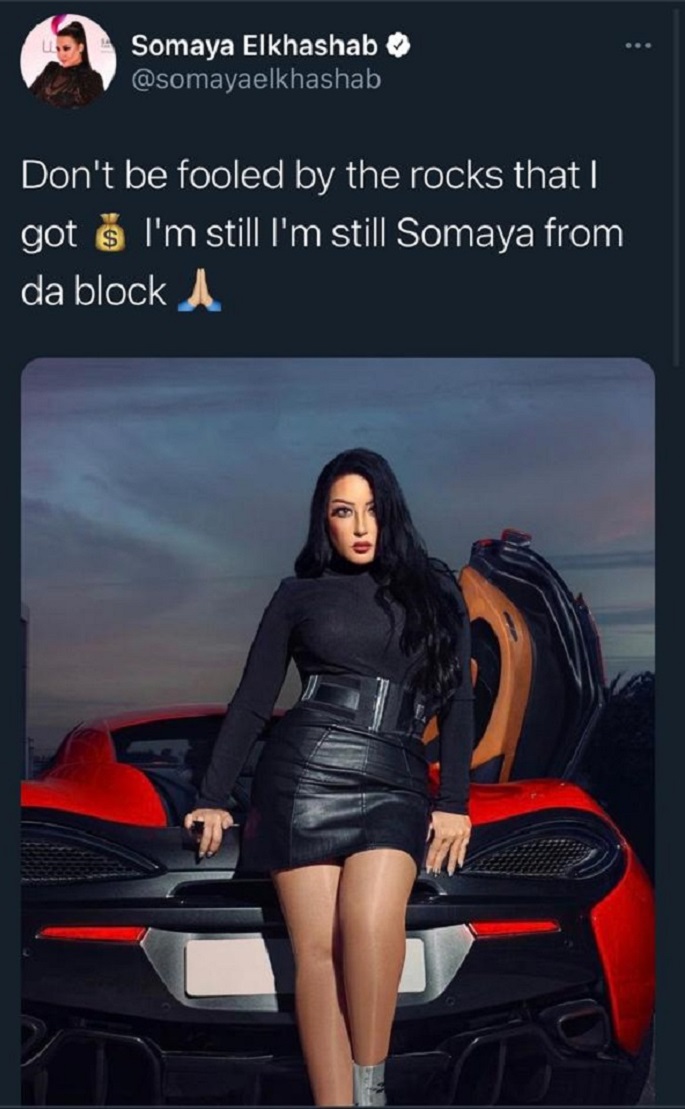 It all started when Elkashab grabbed our attention when she tweeted a photo from her wedding scene in the TV series Moussa, with a lyric from Taylor Swift's Love Story, "Marry me, Juliet.
You'll never have to be alone. I love you and that's all I really know", This is in reference to the scene where she weds the leading character, Moussa, played by Mohammed Ramadan. Her ex-husband, singer Ahmed Saad, guest-starred in the episode as the singer at their wedding. Social media was bombarded with memes and jokes about the quarrelling ex-couple appearing in the scene together.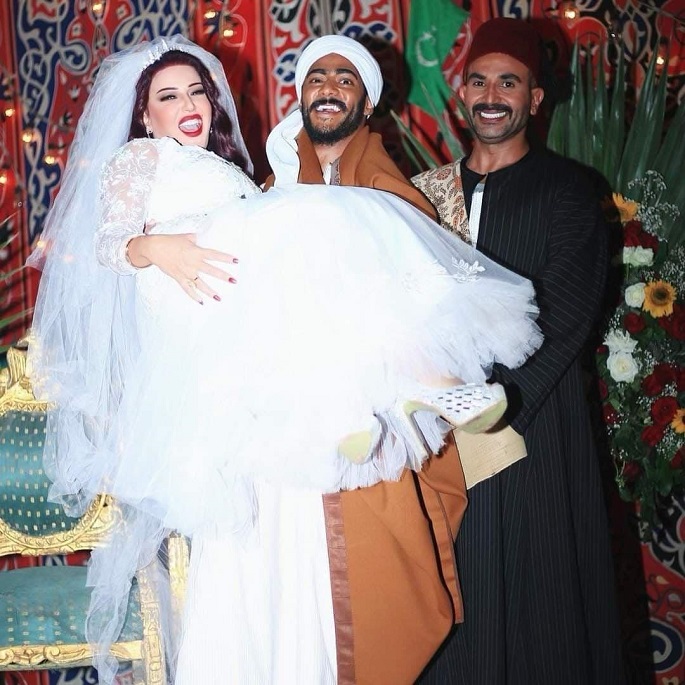 We don't know if that pure awesomeness is all hers, and she is a fan of Nicki, Taylor, and J-Lo, or did she hire a very aware and up to date social media manager? Either way, we love the new Semsem. You go, girl!
Follow Somaya Elkhashab on Twitter.