Featured image via

Arosty
Eman ElSaied, the 41-year-old dollmaker, is spreading a special kind of positivity among kids that only her dolls can bring. She creates unique dolls which are complete replicas of kids' drawings that are sent to her to sew. These handmade creations hold a deep meaning and are very dear to the lucky children's hearts. 
ElSaied first got the idea around four years ago, but she started working on it a year later. What initiated the idea was an activity at her child's school where they asked parents to recycle old clothes. Having an artistic background and a degree in applied arts, and having previously worked in animation, she decided to recycle them her own way; she turned them into dolls!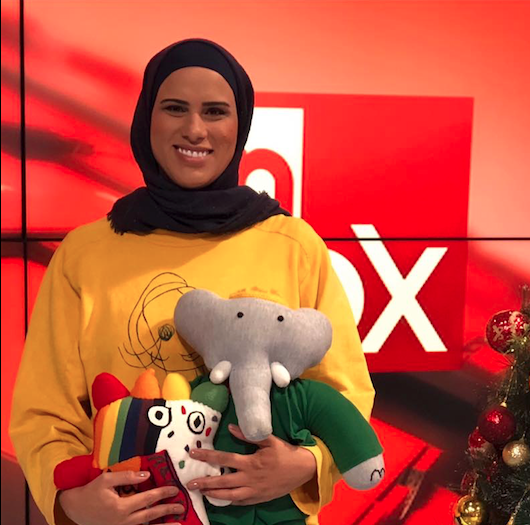 While working on that school project, she used all recycled materials, but when she started making them professionally, and Arosty was born, she handpicked every single component very carefully from all over the world to ensure children's safety, as well as the products' quality and durability. 
Her first order was after she posted the recycled dolls on her Facebook account, and she got an order from a 5-year-old who drew a beautiful illustration of herself, which pushed her to look for quality improvement. She got amazing feedback, and that is how it all started. 
ElSaied said that she loves making these dolls because of how they affect children who send their drawings her way. She sees how their faces light up and how these dolls instantly become something special in their lives since they were involved in the creation process. ElSaied added that sketching helps the kids with creativity and allows them to express themselves, which is vital for their growth. 
The talented artist received multiple messages about children who put their dolls in a prominent place because they feel special towards them. It is like their own small shrine of happiness, which they have helped create!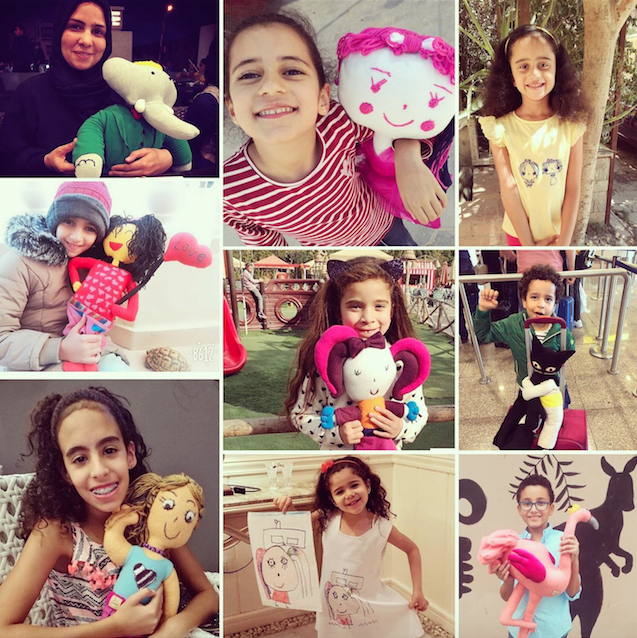 ElSaied also created dolls for children at hospitals to try to make their days a little happier. Some of the dolls were made specifically to cover the IV bags next to their beds. She also prints these designs on mugs and t-shirts.
Since her products are all handmade and materials are carefully selected, every single detail is customisable to reproduce the drawings she gets. Some things may seem trivial to others, like picking the exact colour a child has used, but to her, it is an important detail she never compromises. 
Arosty is not the only project ElSaied is working on; she also has another one called Happy Designs, where she creates vintage-like products that are very aesthetically pleasing. This project is similar when it comes to uniqueness. Everything is customisable, which makes the products very personal. 
Happy Designs is more about general gifts that are both pretty and different. They range from photo frames, photo albums, notebooks, and more. What ElSaied does differently is that she does not just print the design, she layers it, and that gives life to her items.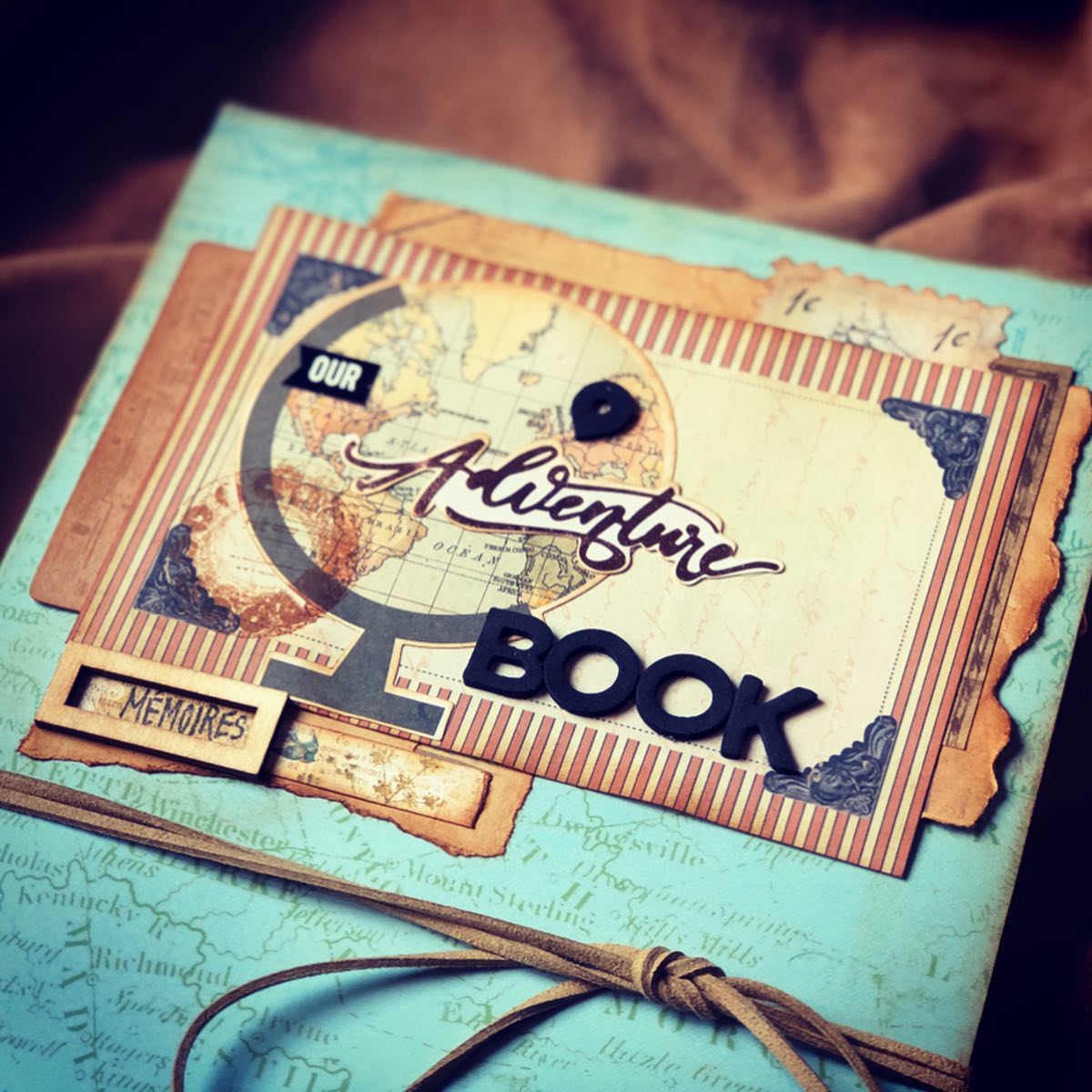 Since both projects are handmade and customisable, ElSaied faces a few challenges like time management, as well as finding specific materials to achieve the best quality and look she can. She also needs specialist machines for full customisation when it comes to printing the notebook papers. For example, a customer would want the notebook to have plane pages when another one would want it lined, and so forth.  
Despite facing a few setbacks along the way, she said it's her passion. She enjoys every step of the creative journey and would not trade it for anything. ElSaied is currently planning a huge surprise and a new collection for her followers, so make sure to follow both Arosty and Happy Designs to find out what she has in store.