The apple doesn't fall far away from the tree, and Ahmed El Haggar is an excellent example of this statement.
Ahmed Ali El Haggar is a talented singer, composer, and music arranger, and from the name, you can easily guess that he's the son of the superstar, Ali El Haggar.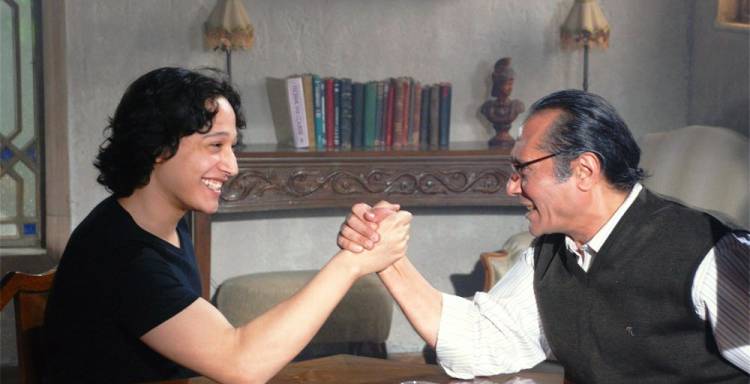 Being born and raised in an artistic house taught him a lot about singing and how to improve his talent. Ahmed graduated from the Higher Institute of Arabic Music, and afterwards, he joined Berkeley University of Contemporary Music in the US to study music arrangement and art production.
During his years of study, El Haggar, with his exceptional talent, was able to sing alongside international stars such as Carole King and Pison Meraz. He also had the opportunity to perform one of his original songs at the Symphony Hall in Boston, alongside "Boston Pops", which is one of the most prominent orchestras in the world.
Ahmed was the mastermind behind the theme song of the 2015 radio series, Ehna Soghyren Awe Ya Mando; he sang, composed the song, and did the music arrangement. One year later, El Haggar decided to release his song, Ana Wel Leil, and in 2017, he released another, called Seedi. Both garnered massive success on his YouTube channel. Unfortunately, the talented singer hasn't released any new material since then. However, he composed and performed the musical arrangement for his father's song, Ya Ladana.
El Haggar now posts covers on social media, blowing the minds of many of his followers and demanding an album release from many of them.