"Art washes away from the soul the dust of everyday life," Pablo Picasso once said. Art is an expression of life, it's not what you see but rather what you make others see. This is what Bastet Art Place hopes we could see; how plastic is ruining our environment. And this is why they introduced their new, and first exhibition, under the name "Recreation".
Bastet Art Place wrote about how every minute, nearly one billion plastic bottles are used. Plastic may take over 450 years to decompose, which is why the art place announced on its Facebook page a call out for all artists who want to save the planet. "We believe in the importance of artists' role towards our planet," the post on Facebook read, encouraging artists to join the "Recreation" exhibition.
Bastet Art Place collaborated with Salwa Alwan Cultural Foundation for this promising exhibition. One fundamental rule has been introduced; the material used must be made from at least 50% recycled material.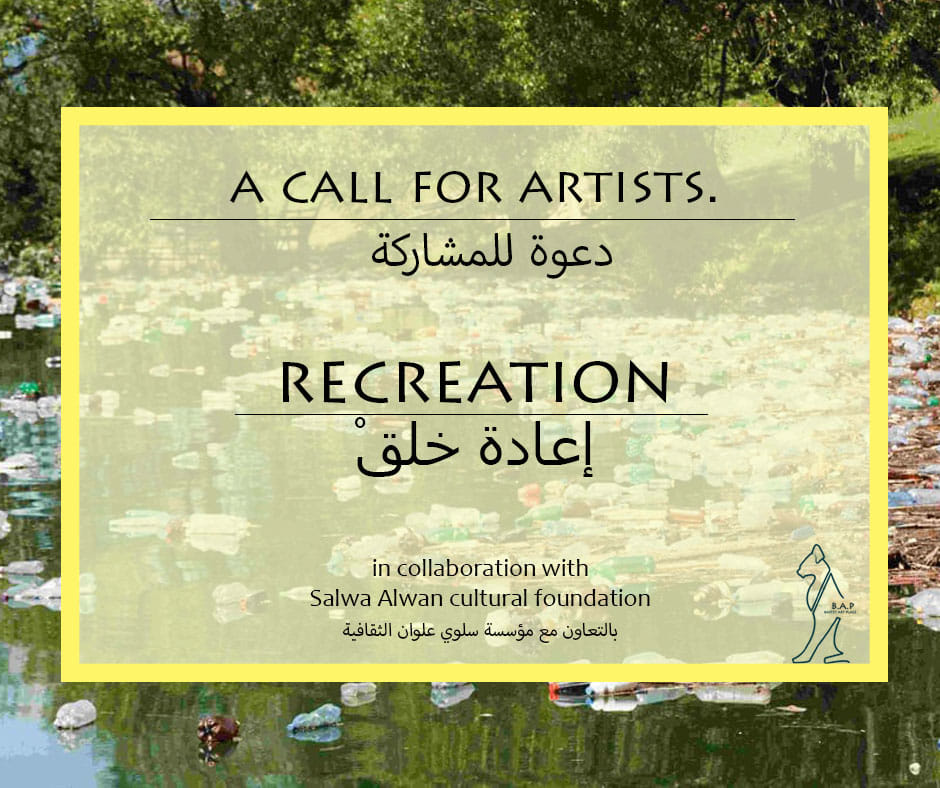 The deadline for submissions will be on the 10th of August. All that artists have to do is fill a form, let their mind run wild and recreate a greener environment.
This is really exciting, and we're delighted to hear about this new exhibition. What's even better is how Egyptians are becoming more and more aware of the planet. The recent initiative "The Coalition Egypt Ban Plastic" was another highlight of last week.