Ramadan drama has started earlier than expected!
Actors have often experienced publicised clashes over screen time. It is not new for stars to argue amongst themselves over such topics, and this year, two different feuds concerning two different series have started – even way before Ramadan has!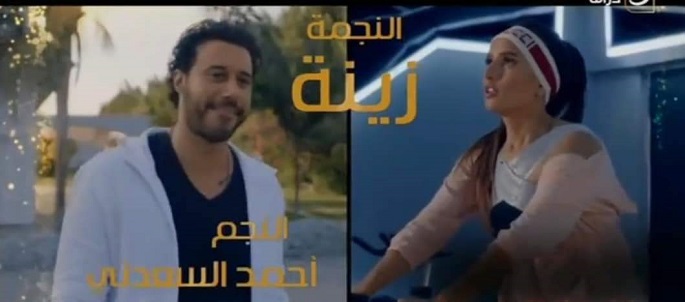 Just minutes before "Kollo Bel7ob's" starting credits aired on TV, actor Ahmed El Saadany took to his Facebook profile to announce his resignation from the series that stars Egyptian actress Zeina. Two weeks ago, El Saadany posted on Facebook that he is displeased with his work on the series due to many interventions from Zeina, which is deemed inappropriate in work ethics. He also stated that he is going to file an official complaint to the Actors' Syndicate to get him his full financial rights. Star Moustafa Darwish (from B 100 Wesh) also announced his resignation from the series around the same time El Saadany did.
A heated feud between Ayten Amer and Riham Haggag took place on social media after Amer posted a response to El Saadany and Darwish's decisions to resign that carried a similar desire to quit as well. Her response was followed by a post by Haggag with undertones of belittlement, stating how weird it was for an actress playing the hero's sister to want a more prominent role.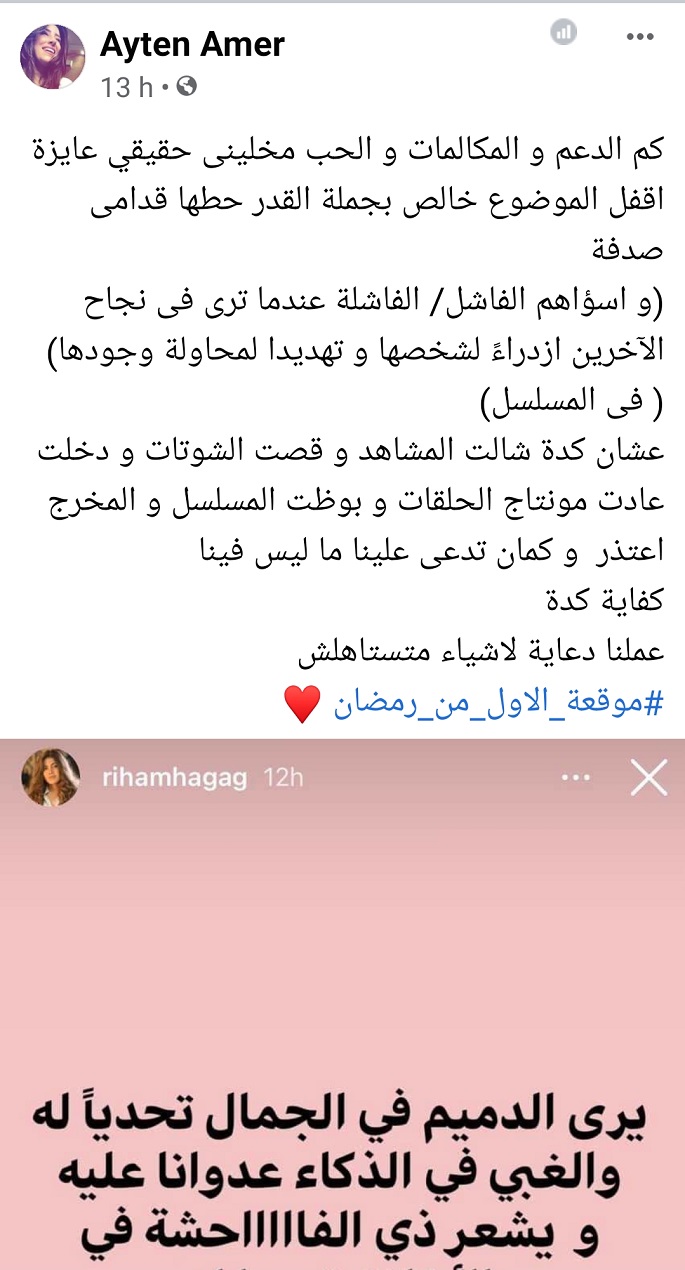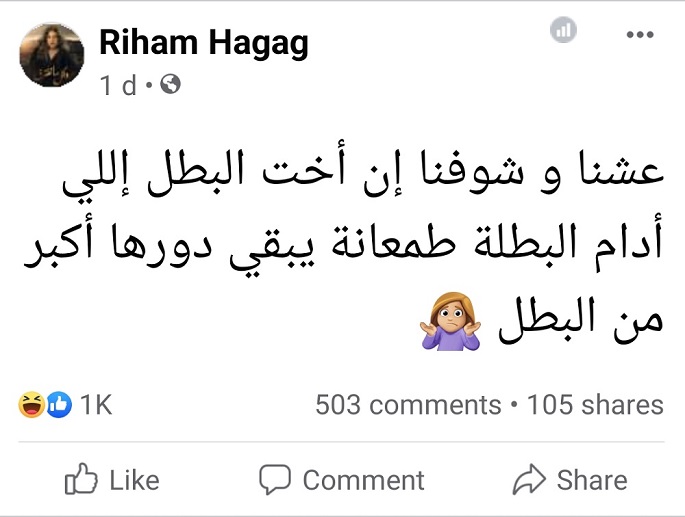 Loads of posts by fellow stars and filmmakers emerged defending Ayten's work ethics, decency, and good manners. Ayten has stated that her role was cut in the editing room, pointing fingers at Riham Haggag, but, so far, it's all hearsay.
Although it is easy to assume who's at fault here, things may not always be what they seem. One thing's for sure; these actors do love a drama!