This week's celebration of Inktober features Roaa Bayoumi, a tattoo artist who always knew where she belonged from day one. The artist always dreamt of making it to the field of inking. However, there was never really an opportunity. Her style was more illustrative, unrealistic, subtle, and full of curvy lines. Then all of a sudden, a tattoo artist took her in and that's when Bayoumi's dreams started coming true.
Roaa always knew she was meant to be an artist; she just struggled to stick to one field. However, at some point, she knew inking was her true calling. One day, she confidently told herself, "What could be better to draw on than a breathing canvas?" She explained to us that she wears this like a badge of honour. For her, tattooing meant she was bestowed with someone else's trust. It meant people share their stories, open up, and put their full reliance on her artistic sense of style. This "I trust you to keep this on my body forever" is life-changing for Roaa. For her, making someone else happy, to even be the cause of that, meant something.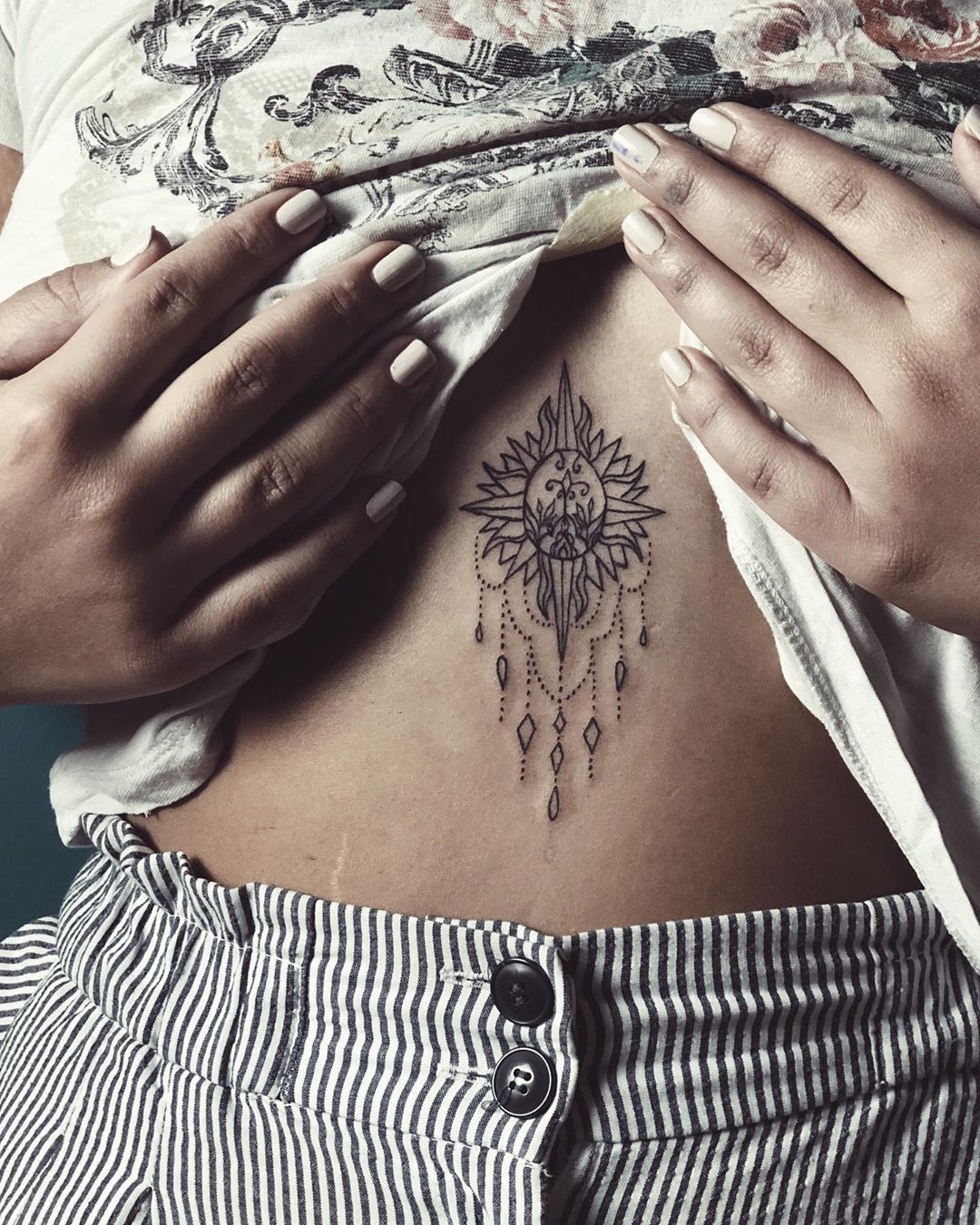 When Roaa told us about her first tattooing experience on fake skin, she described it as "true happiness". Her favourite part of the experience is the designing phase. As she wraps up and the client takes a look in the mirror, that sparkle in their eyes leaves her with a very special emotion. It's that feeling of offering something permanent, that idea of being a part of someone's story forever, contributing to their life in one way or another, this is what keeps Roaa attached to her career. 
We couldn't help but ask about common misconceptions and Bayoumi actually mentioned several ones. For starters, there's no such thing as temporary tattoos. Respect it; it's on your body forever, whatever it is, even if its a slice of pizza. As long as it means something to you, it's not about what it is, but rather about your relationship with it. Respect the art, the time, the effort, and the identity put into it.
When asked about her favourite tattoo, Roaa instantly told us about the one she did for her sister on her thigh, which was her very first. We weren't really surprised since Roaa told us that the main reason behind her dream coming true was her sister, with whom she shared a bond like no other. The self-made tattoo, with the zeta symbol in the figure's collar, became her logo. Hence, her studio's name, Zeta. She explained that the girl has two pairs of eyes to portray the idea that their connection is forever.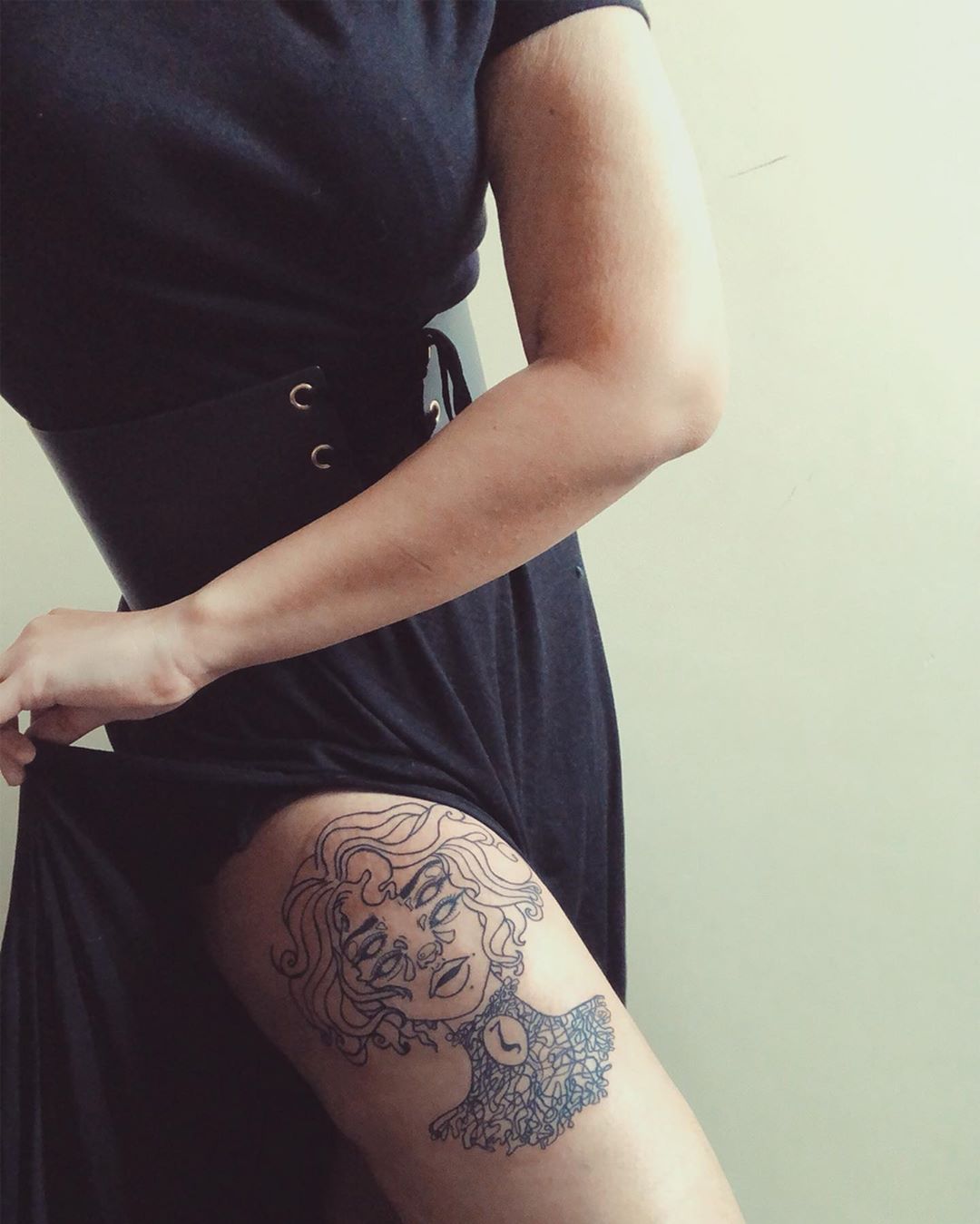 Thanks to Roaa, we learned that if one thing tattoos can teach us is their eternal value. Others often underestimate the power of this, the power of telling a story on your skin and keeping it forever. However, if there's another thing we've learned as well, it's that with passion comes drive, and whatever drove Roaa towards her first tattoo, will push her to keep going to the very end.