Binti may have been around for almost an entire decade now, but it's about time music lovers of the band's homeland started listening to them. 
Meaning "my daughter" in Arabic, Binti consists of six sisters; Hadiel, Yasmin, Amina, Rana, Sherien, and Fedia. Hailing from Deinze, Belgium, the talented daughters of Egyptian Holail Mohamed were born to a Belgian mother, but chose to stick to their Arabic roots when they decided to name their band.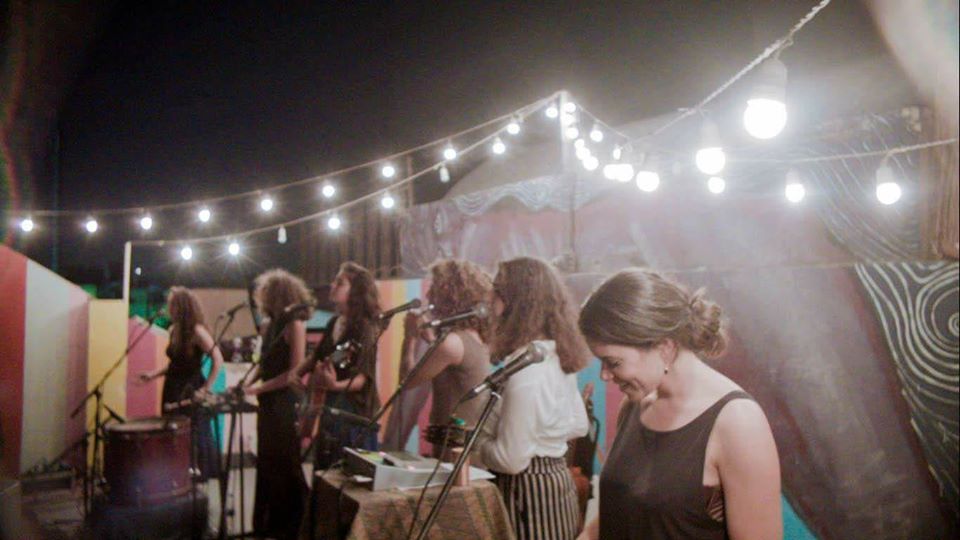 The band cover a variety of musical genres, ranging from reggae to barbershop and blues. Binti mainly relies on its six magical voices, making it a vocal-acoustic group with minimal use of instruments.
The sisters' musical career took off as their demo, Everybody Loves My Baby, that was recorded in 2010, sold out straight away. In 2012, the band started making its own music, and that was when they increased their instrumentation from just guitar and flute melodies, as they cooperated with other Belgian groups. Those included the likes of Absynthe Minded and Sioen.
In 2014, Binti independently recorded and released their debut EP, titled Our Light. This EP's single, My Sun, My Moon, stood out with Binti's original signature style; the stripped-back guitar with just the vocals.
Four years later, in summer 2018, Binti dropped I Feel It Coming, a single that boosted the band's popularity with its dramatic and stunning, music video. A couple of months later, they released another EP, named Biology.
Binti's warm, soft sounds keep their music raw and authentic, speaking straight to your heart. So, if you haven't listened to them, we highly recommend you start now.